The ladies of Litchfield are back on Netflix for the seventh and final season of "Orange Is the New Black."
But don't worry, we haven't seen the last of this cast. With various projects in the works, we'll be seeing our favorite jailbirds on both the big and small screens.
What's in store for Piper (Taylor Schilling) and the ladies?
Since landing on "OITNB," Schilling has starred in a number of movies, including "Take Me," "The Public," "The Overnight," "The Titan" and "The Public." She's currently taking acting classes and tells The Herald Sun of her next project, "I'm just following my own curiosity and wherever my sense of freedom takes me. Basically, I'm waiting for something that feels very satisfying."
Natasha Lyonne, who plays Nicky Nichols, found another hit with Netflix's "Russian Doll," which has been renewed for a second season. She will also star in Jon Stewart's new political satire film, "Irresistible."
Uzo Aduba, who plays Suzanne "Crazy Eyes" Warren, can be seen in "Mrs. America," an upcoming television miniseries also starring Cate Blanchett, set to premiere in 2020 on FX.
Dascha Polanco, who plays Dayanara Diaz, will star in the feature version of the Broadway musical "In the Heights," written by Lin-Manuel Miranda. She also appeared in a few episodes of Lyonne's "Russian Doll" as Beatrice.
Yael Stone, who plays Lorna Morello, can be seen in the remake of "Picnic at Hanging Rock," the terrifying television series about three schoolgirls and their governesses who mysteriously disappear on Valentines Day in 1900.
Laura Prepon, who plays Alex Vause, is focused on being a mom, telling "The Moms" podcast that she's trying to balance baby with work she enjoys.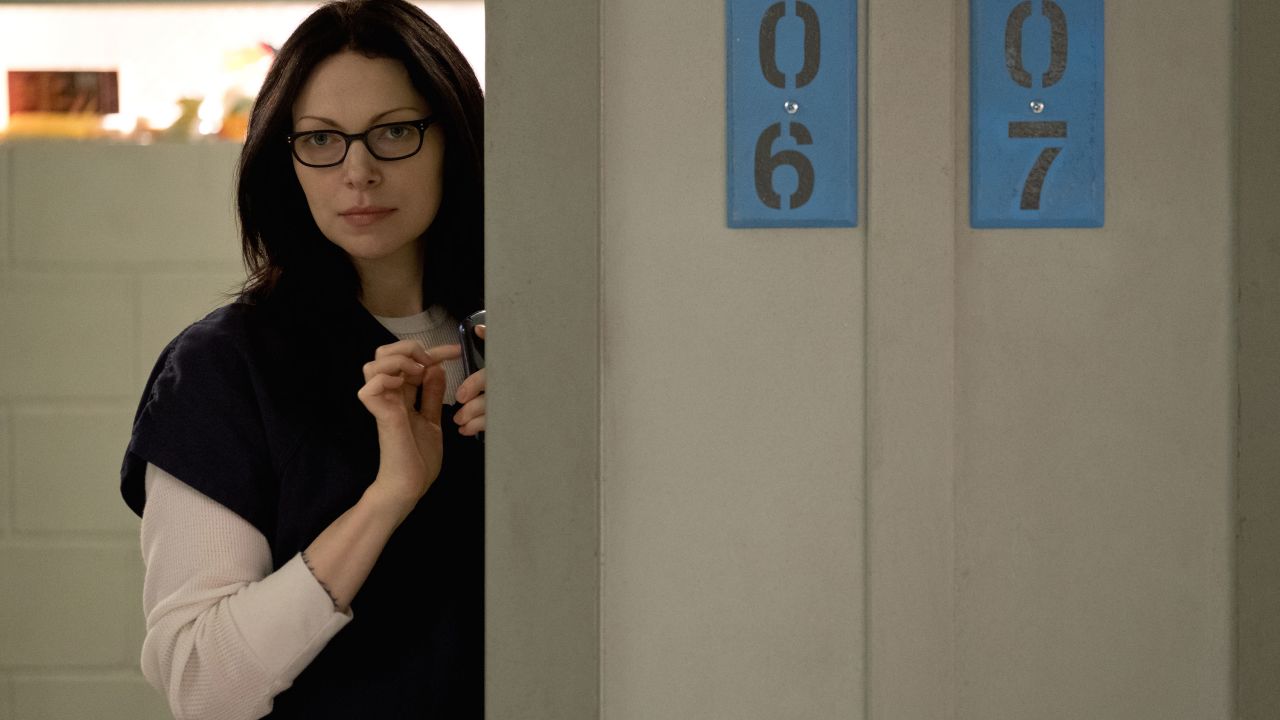 "Ben and I are really great about if I'm at work, he's [at home], and if he's at work, I'm [at home]," she said. "[But] I do feel guilty, and I just know that she'd be proud if she knew. I've talked to a bunch of women [asking], 'How do you do this?' And they're just like, 'There's really no solution. You just do it.'"
Jackie Cruz, who plays Marisol "Flaca" Gonzales, will join Lucy Hale in the romantic comedy, "A Nice Girl Like You."
Lea DeLaria, Big Boo on "OITNB," will appear in two TV series, "Reprisal" and "The Code."
Samira Wiley, who plays Poussey Washington, plays Moira in "The Handmaid's Tale," which is getting a fourth season.
Laverne Cox, who plays Sophia Burset, is currently filming "Jolt" with Kate Beckinsale. She will also appear alongside Carey Mulligan in "Promising Young Woman," produced by Margot Robbie.
Kate Mulgrew, Galina "Red" Reznikov on the show, currently stars in the Stephen King drama, "Mr. Mercedes," and will be in Evan Oppenheimer's "The Magnificent Meyersons."