Get '5 Things' in your inbox
A meteor shower is a dazzling show. Glimpsed from space – thanks to astronaut Christina Koch – it's Earth like you've never seen before.
(You can also get "5 Things You Need to Know Today" delivered to your inbox daily. You give us five minutes, and we give you five things you must know for your weekday, plus a Sunday edition to get your week started smart. Sign up here.)
MONDAY
2. Royals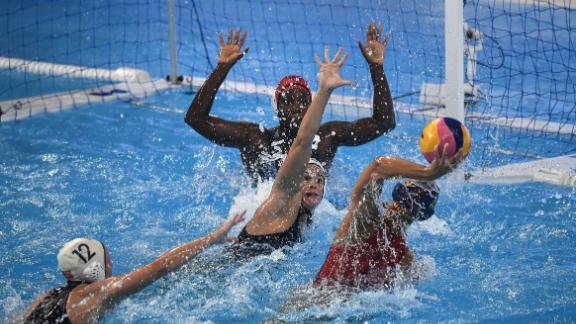 Ed Jones/AFP/Getty Images
TUESDAY
• America observes 400 years since slaves arrived. This marks a dismal day in our history, when a Dutch ship carrying 20 enslaved Africans landed in Jamestown, Virginia. Four centuries later, the horrid practice's roots still shadow our culture and our politics, including the ongoing debate about whether reparations still are owed.
• Mike Pence visits Northern Europe. The Vice President is in Poland to talk about the strategic importance of the Arctic and NATO efforts to counter Russian aggression. From there he heads to the United Kingdom, with a focus on US economic ties ahead of Brexit. He'll round out the trip in Ireland, where the Good Friday Agreement and trade are top of mind.
WEDNESDAY
• A full (antigravity) morning. While we Earth-bound folks are filling coffee mugs and prepping backpacks, astronauts Nick Hague and Andrew Morgan are expected to be shoving off to install a key piece of equipment on the International Space Station. Live NASA TV coverage of their spacewalk starts at 6:30 a.m. ET.