Love bridges? Then get yourself to Gatlinburg, Tennessee, where the longest pedestrian suspension bridge in the US will soon be open. Here's what else you need to know to Get Up to Speed and Out the Door. (You can also get "5 Things You Need to Know Today" delivered to your inbox daily. Sign up here.)
What does our universe look like? NASA has released fascinating new images that will make you wonder what else is really out there.
1. William Barr
Attorney General Barr reinstates federal death penalty
2. Venezuela
Newly-incarcerated financier and accused sex trafficker Jeffrey Epstein was found injured in his jail cell, authorities revealed Thursday. Epstein had marks on his neck, according to law enforcement officials, who also said it wasn't clear if the wounds were self-inflicted or the result of an assault. Epstein told authorities he was beaten up Tuesday and was called a child predator, but he has been placed on suicide watch. The 66-year-old is awaiting trial on one count of sex trafficking of minors and one count of conspiracy to engage in sex trafficking. He has pleaded not guilty. Epstein's arrest sent shockwaves through the political sphere, since the financier had hobnobbed with the political elite, including Trump and Bill Clinton, for years. Trump's former Labor Secretary Alex Acosta, who had arranged for a plea deal for Epstein under similar charges in 2007, resigned after Epstein's arrest earlier this month.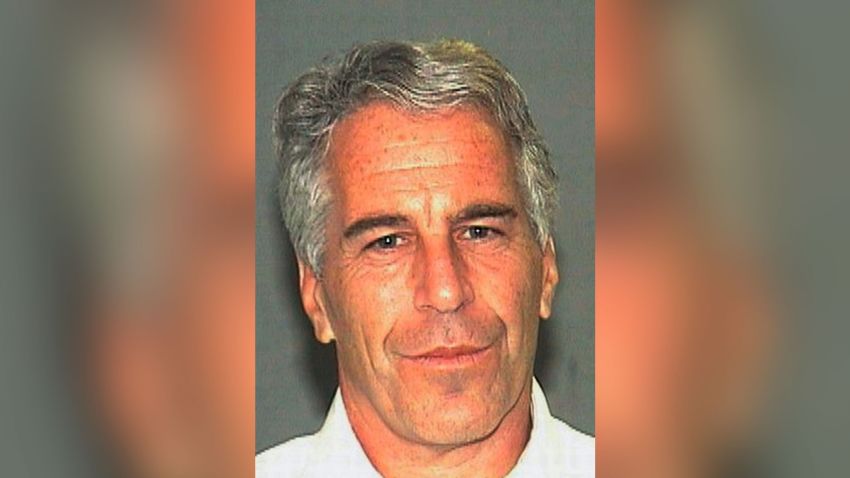 Epstein found injured in NYC jail cell, sources say
3. North Carolina shooting
5 of the biggest data breaches​
01:43
- Source: CNN Business
4. Immigration
5. Minneapolis police shooting trial
In a tragic coincidence, two professional boxers have died this week. Yesterday, Argentine boxer Hugo Santillan died after being injured in a Saturday fight. Santillan passed out after the fight and was admitted to a Buenos Aires hospital, where he was diagnosed with successive kidney failure. He never regained consciousness. The 23-year-old's death comes just days after the death of Russian boxer Maxim Dadashev. The 28-year-old Dadashev died Tuesday in Maryland after a Friday night fight. Dadashev's trainer stopped the fight after the 11th round, but Dadashev had to be helped out of the ring and started to lose consciousness before he reached the dressing room. He underwent emergency brain surgery for a subdural hematoma, but passed away days later. The Russian Boxing Federation has announced it is opening an investigation into Dadashev's death, while the World Boxing Federation offered its "deepest condolences" following Santillan's death. 
BREAKFAST BROWSE
Yeah… someone definitely got fired for this. 
Petition to move date of Halloween to the weekend gains steam
There goes your excuse for skipping the neighborhood costume party.
How vulnerable are the undersea cables that power the internet?
This feels like something you'd think about when you're relaxing in the shower and your brain suddenly decides to give you anxiety.
An 11-year-old lost his livestock title after his lamb failed a drug test 
Mary had a little lamb who was swole on PEDs. 
Man surprises wife with cake shaped like an Amazon delivery box 
Did he pack it in an Amazon delivery box too? It's Amazon boxes all the way down!
TODAY'S NUMBER
The amount people have donated to a fund for families of the Kyoto Animation fire victims. The Japanese studio was burned in an arson attack Thursday, leaving 34 people dead. 
The number of cyclists who have died in New York City this year. After the city's 17th death, Mayor Bill de Blasio called the situation an "emergency" and announced a $58.4 million plan to enhance bike safety. 
TODAY'S WEATHER
Southwest monsoon ramps up and extreme heat bakes California
QUOTE OF THE DAY
Monica Crowley, who was appointed by Trump last week as the top spokeswoman at the Treasury Department. Crowley's appointment is drawing criticism because she has a history of supporting conspiracy theories about former President Barack Obama. Crowley, a former radio host, columnist and Fox News personality, claimed in a 2010 blog post that President Obama was a Muslim who supported "the enemy." 
AND FINALLY
We've made it to Friday, so here's a video of cats being the alarm clocks we never asked for. (Click here to view)