A beauty contestant upstages all our friends. One man's best friend, and a very good boy, won with his calm demeanor. And Anderson loses his proverbial wig. These are your must-see videos of the week:
LOL IRL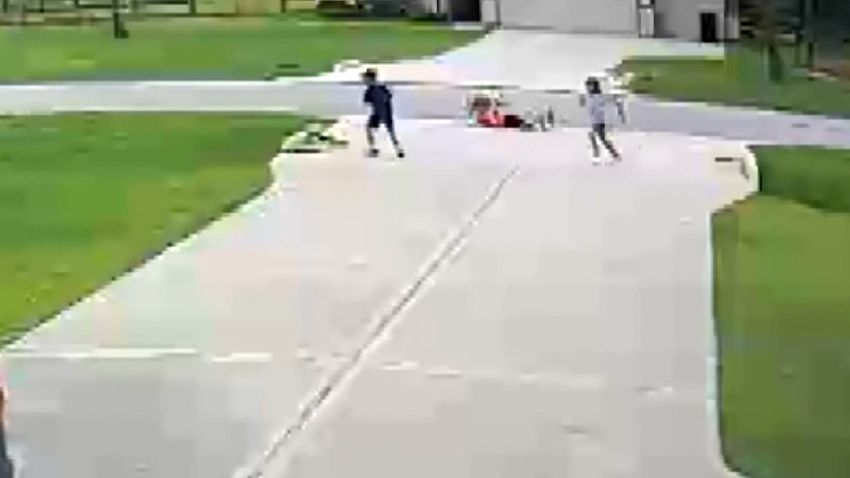 Neighbor jumps into action when dog attacks 6-year-old
How could you not snort at his snickers? When a pro-Trump protester caused a disturbance during a city council meeting, one guy got the giggles. His laughing fit split the sides of the internet as he quickly went viral.
Word on the street?
Watch Tom Brady cliff jump with his daughter
President Donald Trump may have been facing impeachment while at a rally, but what was on his mind? Dishwashers, apparently. Trump claimed the appliances aren't working like they used to, and he knows because "women tell him."
Ice stayed chill
See great white shark leap out of water in front of boat
Casual fishing isn't typically a competitive activity, but a group of boys and their parents realized that they weren't the only predators with their eyes on the prize. As they reeled in a fish, a great white shark leaped out of the water to snatch their catch. Game over.
Courtroom chaos
Former judge dragged out of courtroom
Former judge Tracie Hunter was sentenced to six months in jail after losing her appeal case. She did not, however, leave the courtroom willingly. Watch as officers drag her away.
'Bobby 3 Sticks'
Watch late night hosts take on Mueller's testimony
A young boy took a bite out of the record books when doctors discovered he had 526 extra teeth inside his mouth. Saveetha Dental College and Hospital says the boy's case is the first documented worldwide. Chew on that for a minute.