Now that Puerto Rico Gov. Ricardo Rosselló has said he will leave office after major protests on the island, Secretary of Justice Wanda Vázquez Garced is next in line – and in the crosshairs of wary demonstrators.
Vázquez became Secretary of Justice in January 2017. She's an ally of Rosselló, who wished her a happy birthday in a tweet just two weeks ago. She retweeted the post and said her "commitment to justice and the people of PR is unwavering."
Still, she will have to convince many Puerto Ricans that she is more committed to them than to the disgraced governor and their pro-statehood New Progressive Party.
In fact, protestors and critics behind the popular "Ricky, resign" hashtag, or #RickyRenuncia, are now pushing the trending #WandaRenuncia.
"Her positions and her character as a person is well aligned with what Ricardo Rosselló represents," said Mayra Velez Serrano, a professor of political science at the University of Puerto Rico at Rio Piedras. "It's no surprise that Puerto Ricans don't want her either."
Many protesters consider Vazquez a liability
Rosselló said this week he will step down next Friday after being humbled by more than a week of protests calling for his resignation. His own party has been prepared to begin impeachment proceedings.
The 40-year-old's meteoric political collapse was triggered in part by the Puerto Rico's Center for Investigative Journalism's publication of a series of group messages between the governor and his inner circle that included homophobic and misogynistic language and jokes about Hurricane Maria victims.
Puerto Rico's Constitution holds that the Secretary of State is next in line to the governorship, but Secretary of State Luis Rivera Marin resigned amid the recent protests. The Secretary of Justice is next in the succession order. Putting off his resignation for a week gives Rosselló a little time to appoint a new Secretary of State.
Many Puerto Ricans are standing up against decades of corruption and mismanagement, and what they say is second-class treatment as a US territory, consider Vazquez a liability at such a crucial moment in the island's history.
Vazquez was cleared in an ethics investigation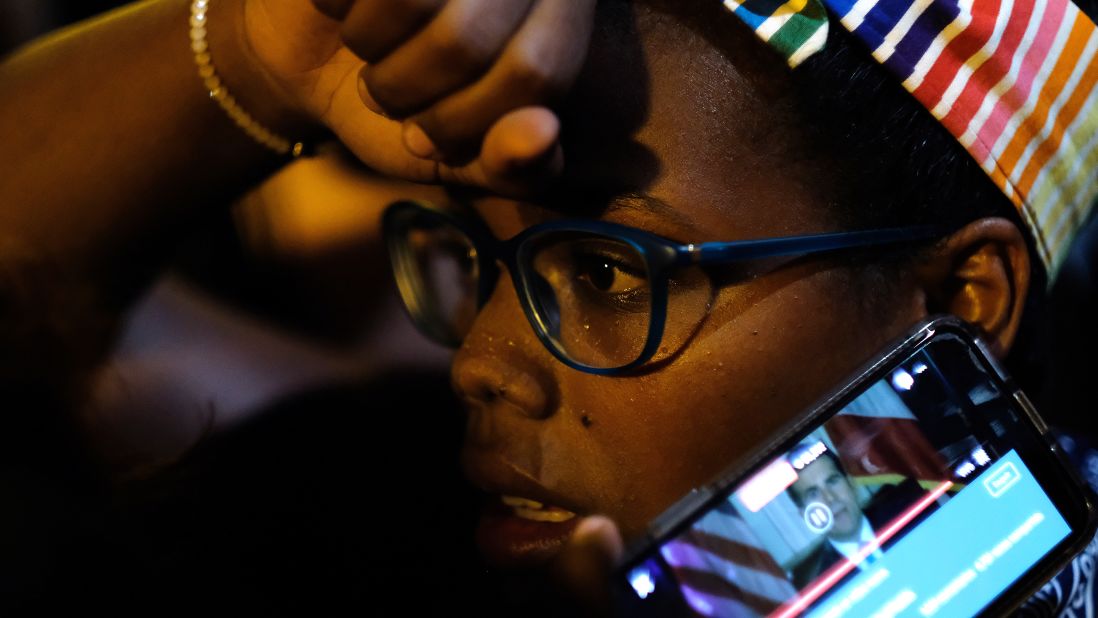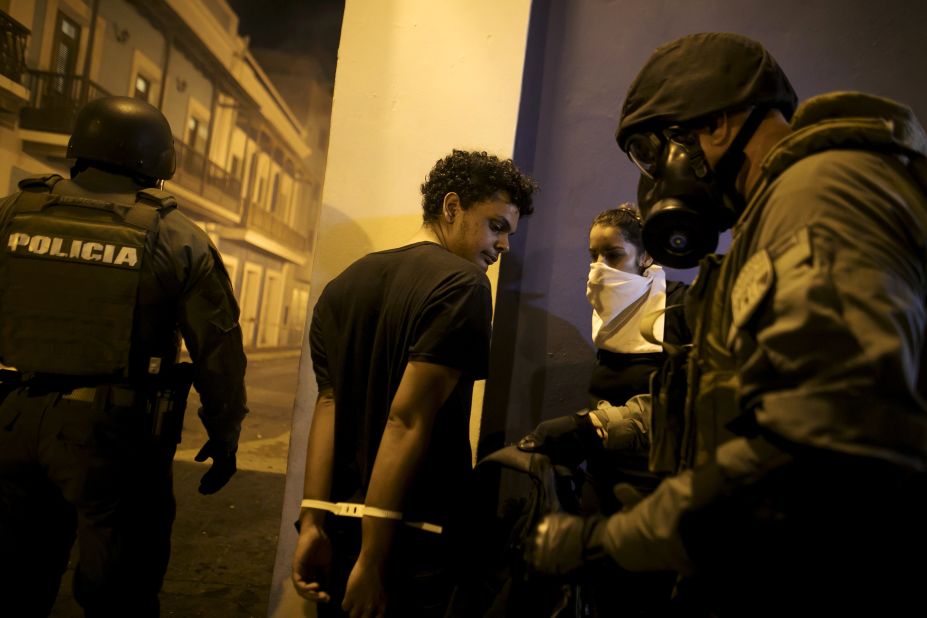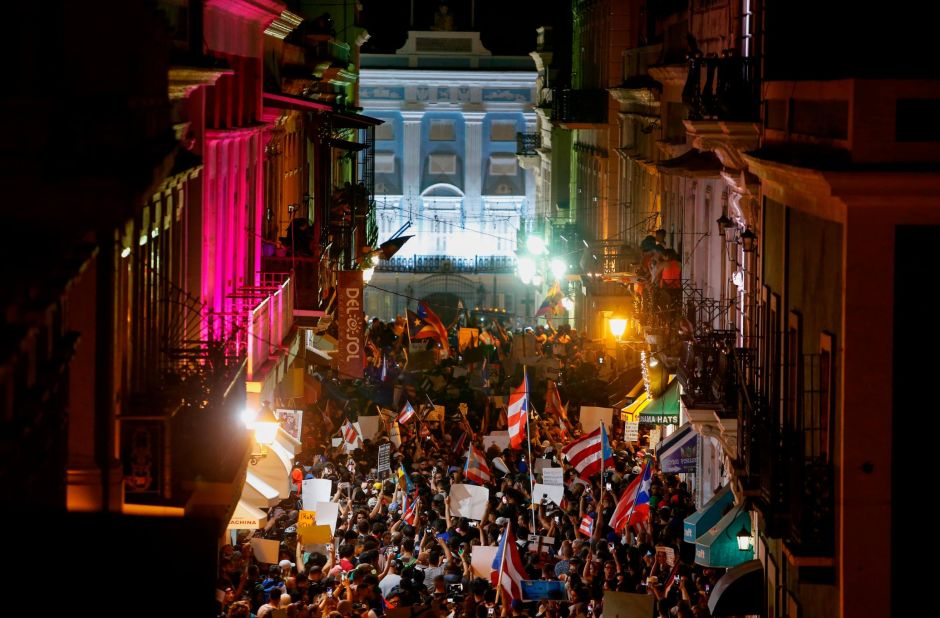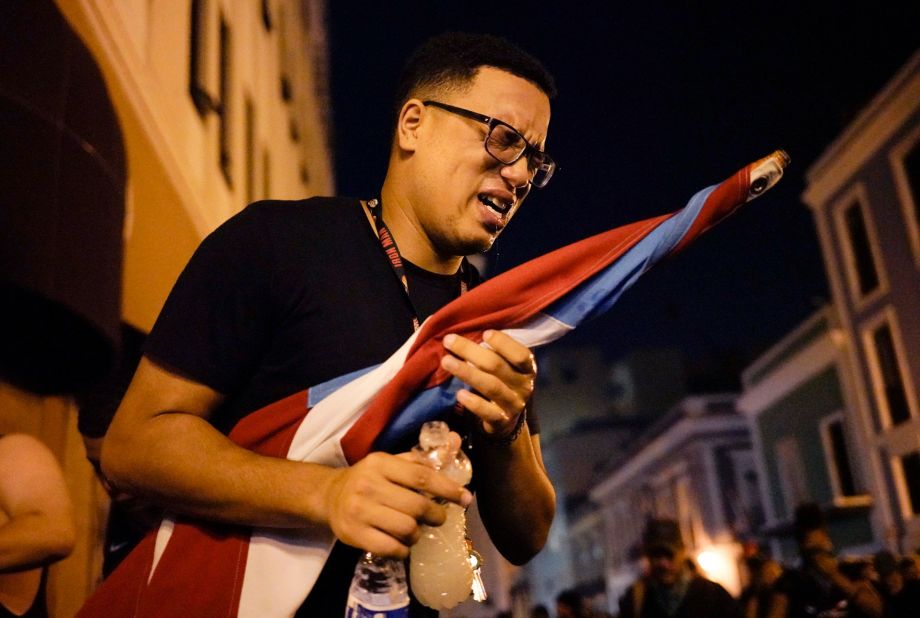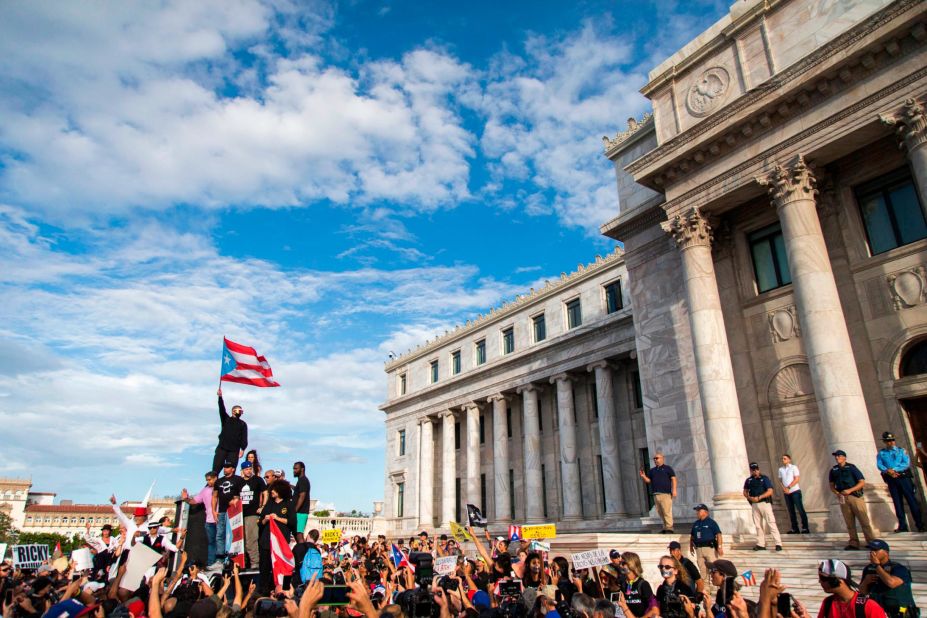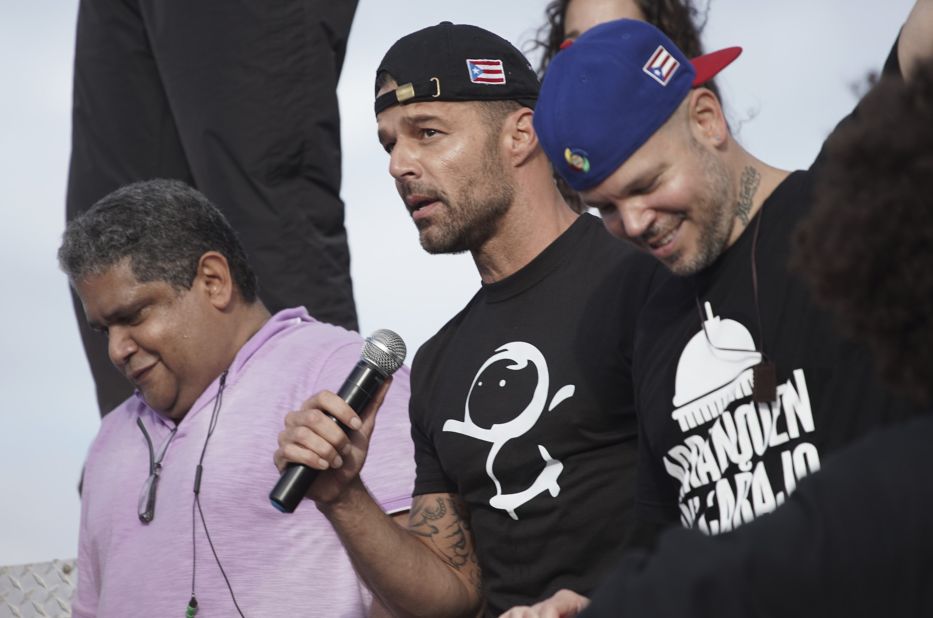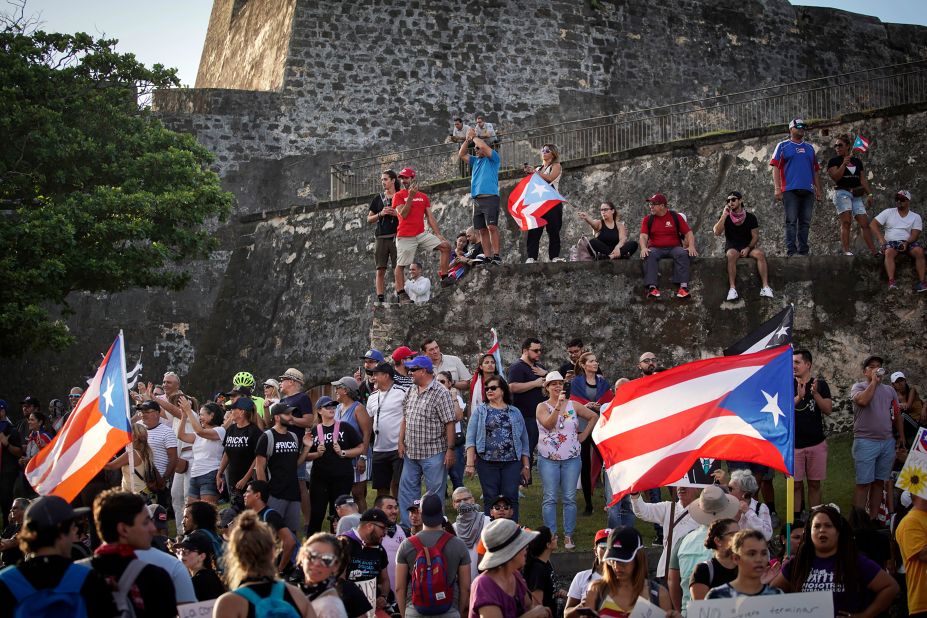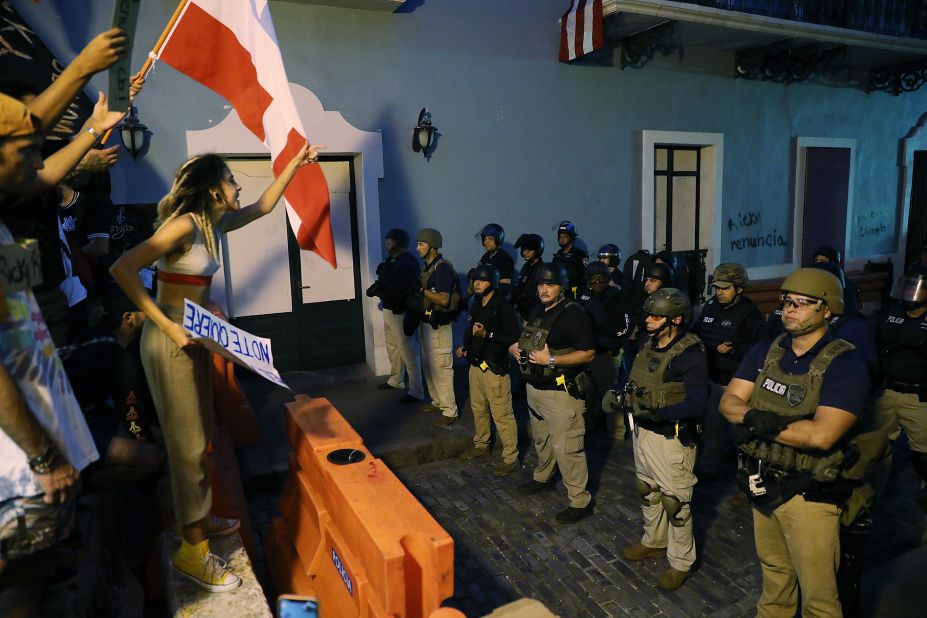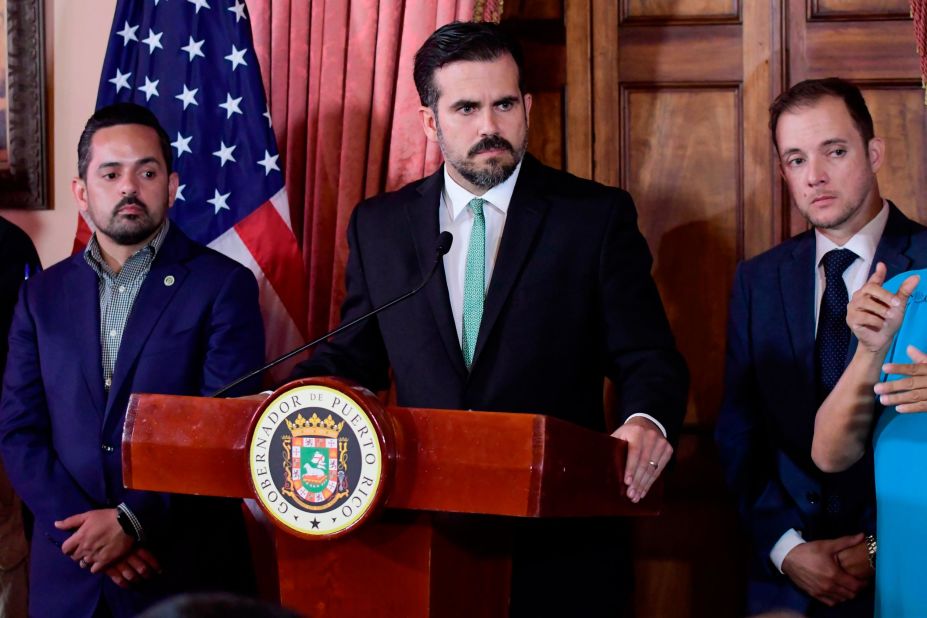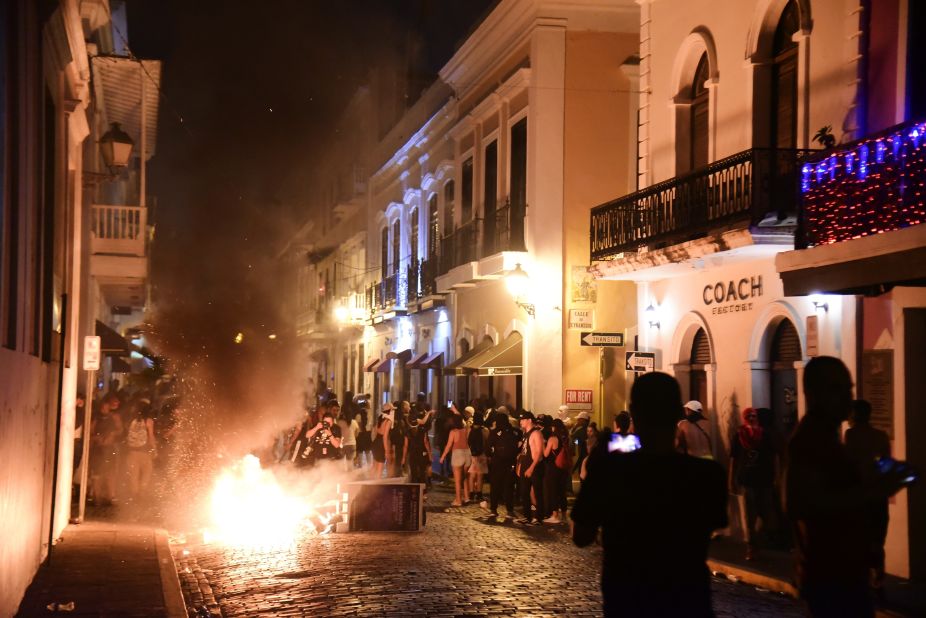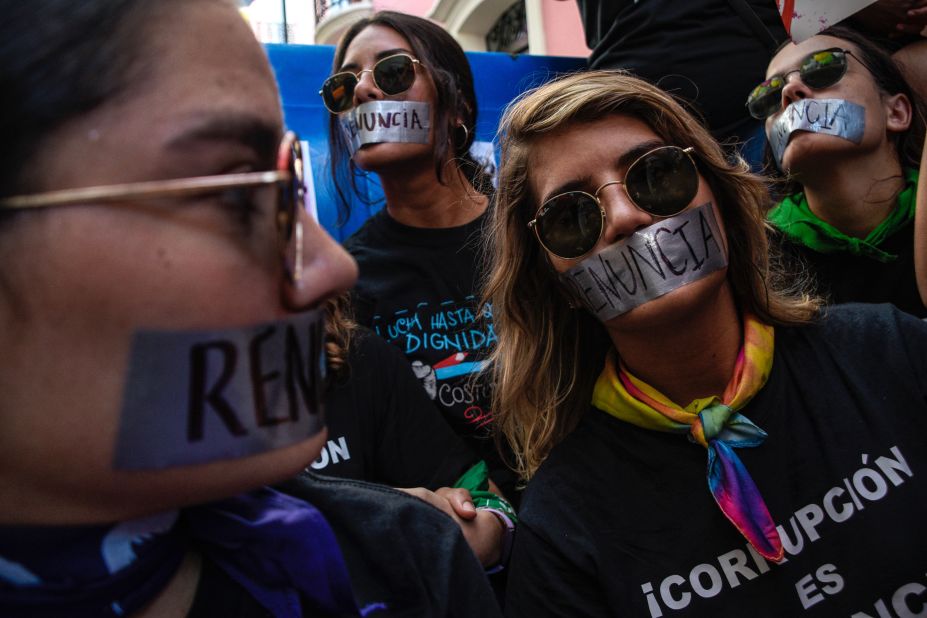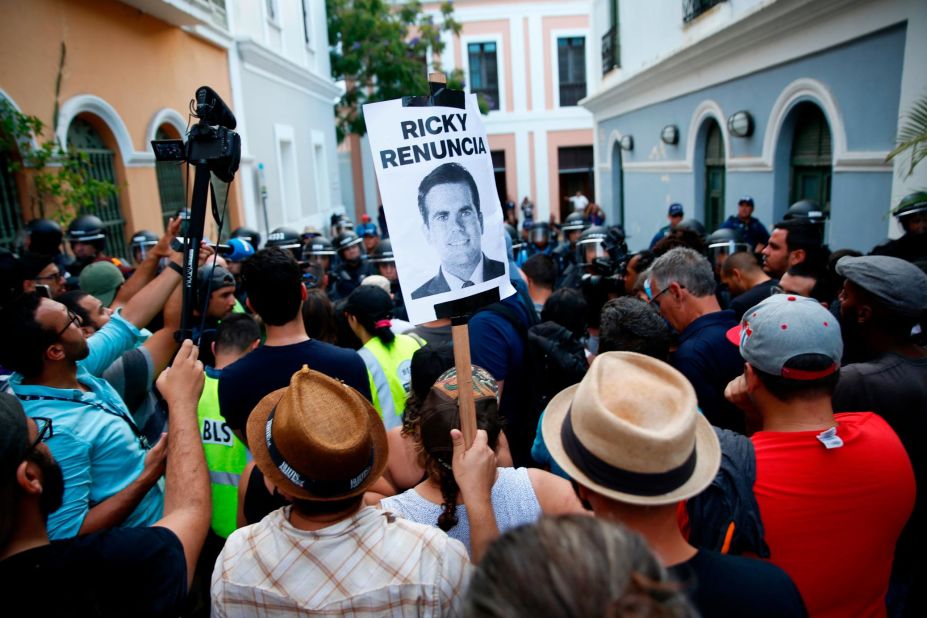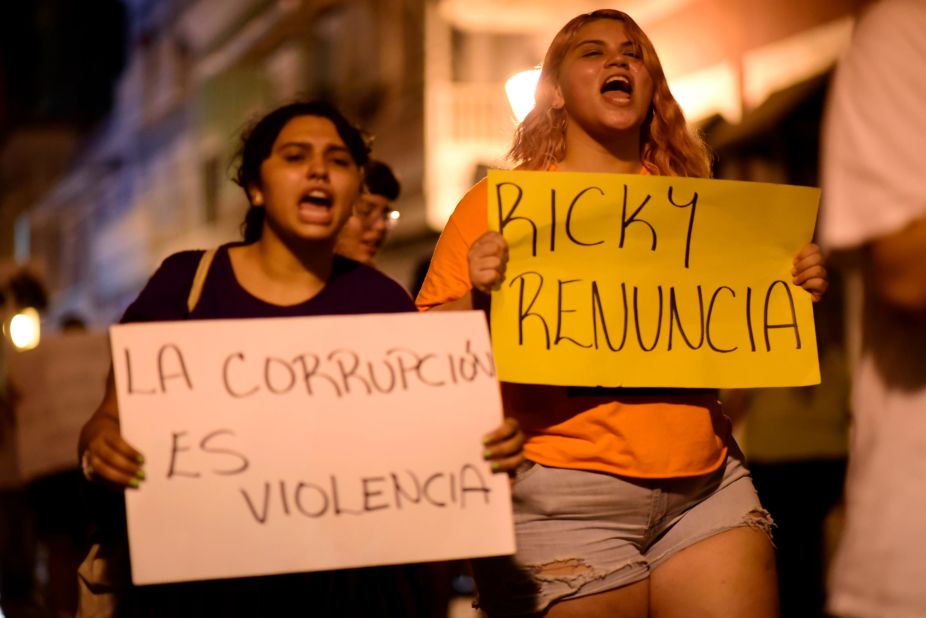 In pictures: Puerto Ricans celebrate governor's resignation
Critics cite Vázquez's close ties to the outgoing governor as well as her own controversies and limited political experience. They accuse her of failing to open investigations against members of her own party, particularly Rosselló and his administration's handling of the aftermath of Hurricane Maria in 2017.
"People were asking why weren't there investigations," Velez said. "Was it was for political reasons? There is a lot of mistrust with that. There is this connection between that and why Puerto Ricans are upset with Rosselló."
Last year, Vazquez came under fire for allegedly intervening on behalf of her daughter in a case stemming from a home theft. She faced charges of violating government ethics laws. But a judge later ruled there was insufficient evidence to arrest her.
Days before the leaked chats this month, FBI agents arrested two ranking Rosselló officials – including Education Secretary Julia Keleher – for allegedly directing contracts worth millions to politically connected firms.
"People are saying that if it wasn't because of the FBI, we would never know about this corruption," Velez said. "People don't believe in her capacity to uphold the law and hold people accountable. They see her as another person who is more about the political party."
Vázquez also has had a strained relationship with Thomas Rivera Schatz, the president of the Senate and likely new head of their party.
"She will not only be facing the Puerto Rican people and their mistrust, but she will also be facing a political party led by a person who doesn't want her there," Velez said of Vasquez and Schatz.
'She is business as usual,' professor says
Vázquez was nominated as Secretary of Justice in December 2016. Her mandate includes fighting corruption, improving transparency, and supporting survivors of crime, according to the Democratic Attorneys General Association.
She earned her bachelor's degree in social sciences from the University of Puerto Rico and her law degree from the Interamerican University of Puerto Rico School of Law, the organization says.
She was a lawyer for the Department of Housing and then a prosecutor, often working on cases of domestic violence, sex offenses, and mistreatment of minors, it adds.
"She is business as usual," Cynthia García Coll, a protester who teaches at the University of Puerto Rico at Rio Piedras, said of Vazquez. "We are not going to be business as usual."
CNN's Jay Croft contributed to this report.