An Israeli Cabinet minister has sparked outrage from politicians, medical professionals and the country's gay community by suggesting conversion therapy "is possible" and saying he "did it" in the past.
Israel's Channel 12 News asked Education Minister Rafi Peretz, if he believed it was possible to "convert" people who believed they were gay.
"I think it is possible," he replied. "I have to tell you that I have a very deep understanding of education and I have done this."
Peretz, who is leader of the religious Union of Right Wing Parties which is in coalition with Benjamin Netanyahu's Likud Party, was then asked what advice he would give to a student who said he had homosexual tendencies.
"First of all I hugged him," he said. "I said very warm things. I said to him 'let's think, let's learn, let's contemplate.'
"The objective is that he first of all will understand himself better. And then he will decide. I give him the facts and at this point I am leaving you and now you decide."
The comments prompted a swift rebuke from Netanyahu, who tweeted: "The things that the Minister of Education said about the gay community are unacceptable to me and don't reflect the positions of the government which I head. I spoke this evening with Rabbi Rafi Peretz and cleared up these points and emphasize that the education system in Israel will continue to accept all the boys and girls as they are with no difference regarding their sexual orientation."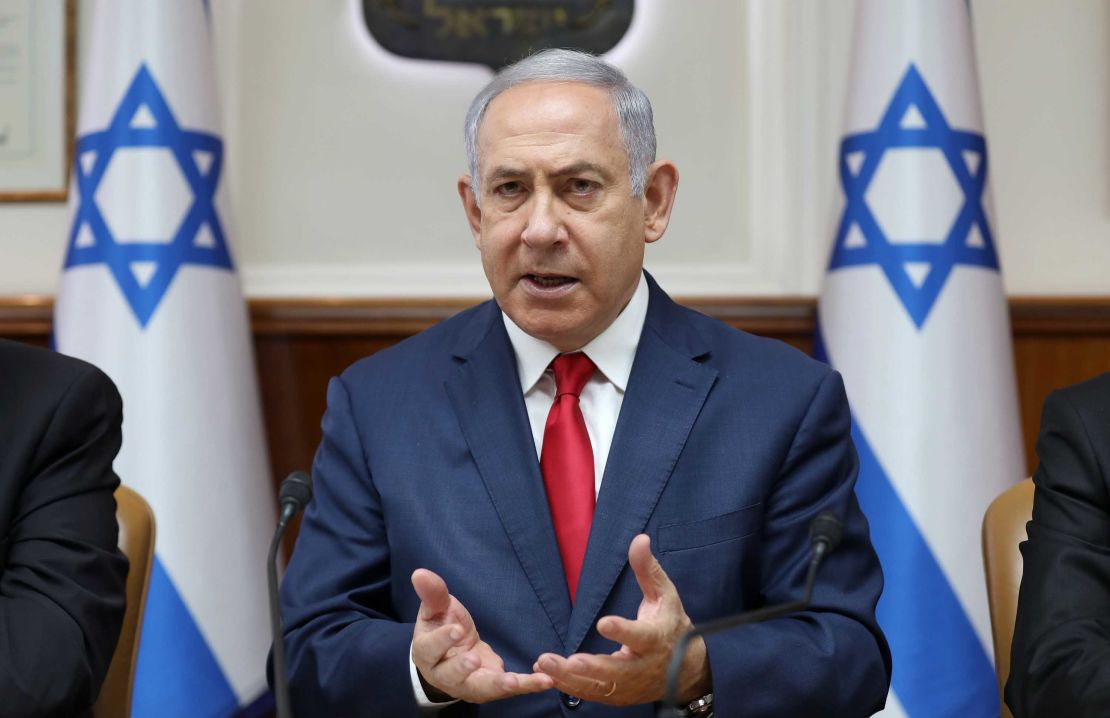 Barrage of criticism
Peretz later attempted to clarify his initial comments, saying he did not suggest it was necessary to send children for conversion therapy, and that the ministry of education under his leadership will continue to accept all Israeli children without discriminating on the basis of sexual orientation.
The leader of the opposition Meretz Party, Nitzan Horowitz, responded to the initial Peretz comments by tweeting: "You are not the Minister of Education, you are the Minister of Darkness."
Horowitz was elected last month to the party's leadership, becoming the first openly gay man to head an Israeli political party.
His tweet also said: "'Conversion therapy'? You are the Minister of Education and you are proud of this? This is a dangerous thing that causes young people to be in difficult positions and can lead them to suicide. This is the judgement of people's souls. What are you proud of? That you wiped out the identity of young kids? That you forced them to feel they are sick?"
Adding to the chorus of political condemnation, Israel's first openly gay minister, Justice Minister Amir Ohana, issued a statement saying the Likud government would not tolerate conversion therapy. "This will not happen," he said.
The Association for LGBTQ Equality in Israel said in a statement: "Israeli children should not be exposed to the homophobic venom spouted by someone who purports to be dedicated to education and values. We recommend Peretz try a different kind of conversion therapy: against hate and for free love, against dark views and for openness and acceptance."
Earlier this year the Israel Medical Association issued a position paper barring doctors from performing conversion therapy to "cure" homosexuality or referring patients to such treatment.
"The treatments to change one's sexual orientation have been found to be ineffective and could cause mental damage, such as anxiety, depression and suicidal tendencies," the position paper said.
The Chairman of the Israeli Psychiatric Association, Dr. Zvi Fischel, in a post on the group's website, said it was "embarrassing and worrying that the Minister of Education not only supports the phenomenon of conversion therapy but also testifies that he conducted it himself."
"There's no treatment that could convert any individual's sexual orientation," Dr. Fischel said. "Conversion treatments have not only been proven scientifically to have no effect, but are also dangerous… and can impact mental health and lead to suicide." He added that the Education Minister "should work to ensure no person in Israel should undergo conversion treatment."