Editor's Note: Andrew Dudum is the CEO of Hims & Hers, a direct-to-consumer telemedicine platform that helps individuals access affordable healthcare. The opinions expressed in this commentary are his own.
(CNN) —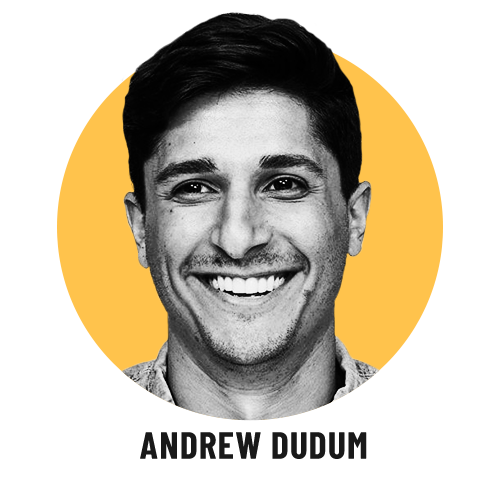 Last month, CEOs from more than 180 companies signed a letter to lawmakers opposing the recent abortion bans that have swept across several states. When it came across my desk, I didn't ask for opinions from my team. I didn't consult my board. I didn't evaluate how this could or would impact my business. I just signed it.
I didn't hesitate to sign the letter because it clearly reflects the values of my company. At Hims & Hers, our core mission is to help people get the healthcare they need without complication, bias, or judgment. We exist to help reach everyone who is being left out or left behind by the current system, whether you're one of the 19.5 million American women who don't have access to a full range of contraceptive methods, or anyone who's struggling to find a safe, reliable place to get healthcare.
To put it simply, we value equality and access, and we believe that stigmas and politics should never stand in the way of individuals getting the care they need. The new anti-abortion laws step directly on these values.
Abortion bans are a calculated assault on a woman's fundamental right to choose what to do with her own body. They are also part of a targeted attack against those who continue to be systematically oppressed by our legal system. These laws will ultimately force people who are disadvantaged, usually people of color, to turn toward dangerous measures for an abortion. While there will most likely always be safe places for women to turn to when they find themselves in need of an abortion, not everyone will be able to afford it. That privilege will not be an equal one.
This is a fight for a woman's right to choose and a grand fight for equality to access. Our employees, our customers, our friends, and our families are under attack and deserve access to care.
More Perspectives on Management & Leadership
It should no longer be acceptable for business leaders to play it safe and choose not to speak up because they're afraid of offending someone. We have to break out of our corporate narratives and overdesigned slide decks. In times of injustice or inequality, it's critical that companies take moral stands against depravity of any kind—and especially of this kind. As Desmond Tutu famously said, "If you are neutral in situations of injustice, you have chosen the side of the oppressor."
I acknowledge it's not enough to sign a letter and make a public statement. We all need to do our part in building companies and cultures where fairness and equality are not just core values, but core commitments.
That's precisely why 52% of our workforce is women. It's why nearly half of our executive team is female. It's why we're committed to pay equity and why we offer 20 weeks of paid leave to all new primary parents.
Equal pay. Equal access. Equal treatment. These should be the first principles that animate every decision we make — no matter what business we're in.