Hong Kong police used pepper spray on demonstrators Saturday afternoon in the latest of a series of impassioned protests, originally sparked by a controversial extradition bill, CNN affiliate i-Cable News reported.
According to iCable, protesters against the practice of parallel trading confronted a group of traders in Sheung Shui who buy goods in Hong Kong to sell in China. Police used pepper spray to end the confrontation, after which small scuffles broke out between protesters and police.
In a video posted on social media, Senior Superintendent Kong Wing-cheung of the Hong Kong police public relations department said the protest had now ended, and called on demonstrators to leave the area.
"Police discovered there was a confrontation among protesters. However, when the police intervened, a few individual protesters tried to push the police," Kong said.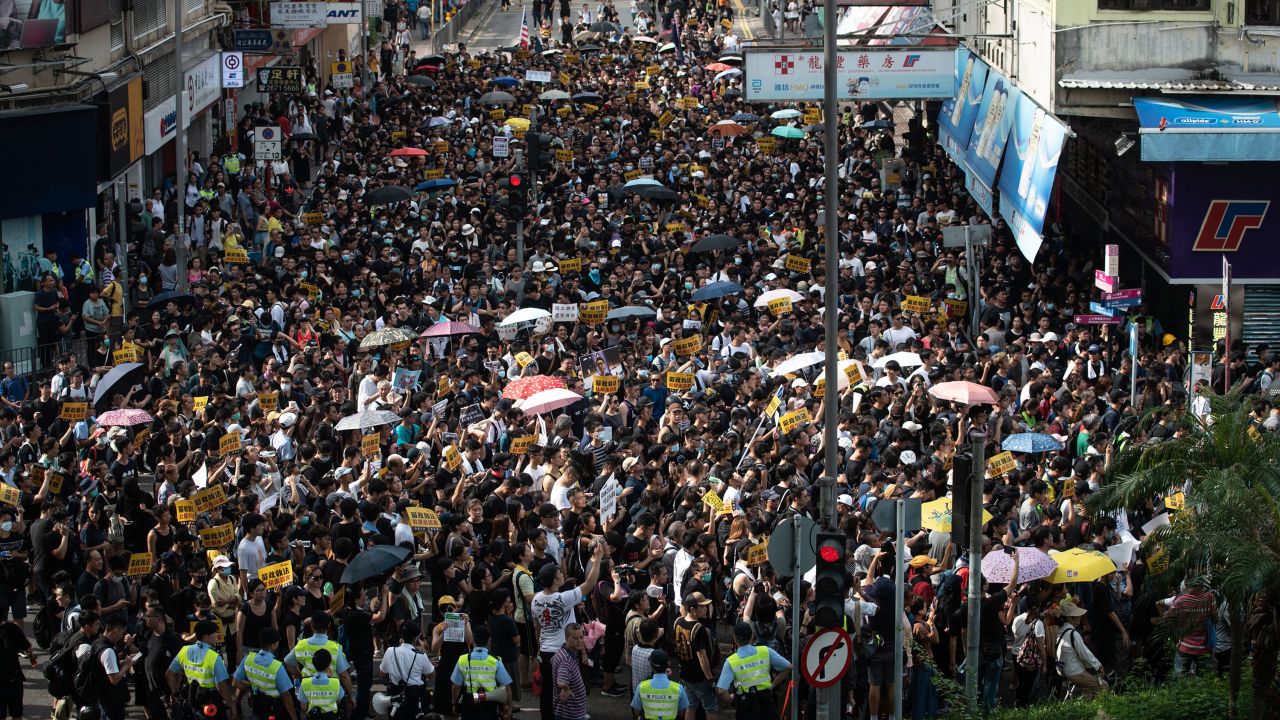 "The police also discovered that some had planned and distributed helmets, eye masks on a large scale near the Sheung Shui MTR station. They also dismantled steel barriers on the roadside and used water barriers to block the roads," he added.
Kong urged protesters to "cease all violent behaviors and to leave as soon as possible," asking those not involved in the demonstration to "leave peacefully and not participate in any other illegal behaviors."
While Saturday's protests targeted parallel trading, which is believed to lead to shortages of goods on the island, the most dramatic protests in recent months have centered on a bill that would allow Hong Kong residents to be extradited to mainland China. Millions have participated in the mass demonstrations against the bill.
The bill was suspended on June 18 but not formally withdrawn, while Hong Kong leader Carrie Lam said it was "dead" and there was "no such plan" to reanimate it.
Protesters, however, fear the government could revisit the bill, and are calling for its complete withdrawal as well as Lam's resignation. On July 7, tens of thousands of people marched through the Kowloon side of Hong Kong, hoping to appeal to tourists from mainland China.