(CNN Business) —
Hyundai just unveiled India's most powerful electric car and plans to build a network to charge it too.
The South Korean carmaker launched its first electric vehicle for the Indian market, the Hyundai Kona Electric, in New Delhi on Tuesday. The battery-powered SUV can go from 0 to 100 kilometers per hour in 9.7 seconds and travel 452 kilometers (281 miles) on a single charge, the company said.
It will cost around 2.5 million rupees ($37,000).
Hyundai will help buyers of the car to install charging infrastructure in their homes, and is working with state-owned energy firm Indian Oil Corporation to install a network of fast chargers at gas stations in Mumbai, New Delhi, Bangalore and Chennai. They are capable of charging the vehicle up to 80% in 57 minutes, the company said.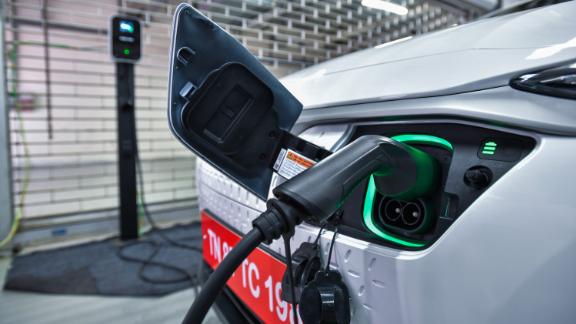 Hyundai India