(CNN) —
Trade wars – and the prospect of actual war – will dominate President Donald Trump's agenda as he touches down here in Osaka, Japan, Thursday for a highly consequential meeting of world leaders.
It's a sign of Trump's continued capacity to mold the world agenda that this year's G20 summit represents a confluence of global crises that are all, to some measure, manufactured by him.
Markets are poised to react to the outcome of Trump's long-awaited trade talks with his Chinese counterpart Xi Jinping. A tense situation in the Middle East grows ever more so as Trump plans to huddle with peers from Russia, Saudi Arabia and Germany. And stalled diplomacy with North Korea will be tested as South Korean officials say they are preparing for the President to visit the Demilitarized Zone.
All are matters unlikely to be brought to easy resolution when Trump meets with his fellow global leaders in Japan.
Air Force One touched down at the Osaka International Airport around 5:40 a.m. ET (6:40 p.m. local) after a roughly 15-hour journey from Washington.
Trade tensions
Trump's most closely watched meeting comes Saturday when he sits for talks with Xi. US officials said there has been little indication over the past weeks that China is willing to cede to American demands they reform their economy, leaving questions about possible results for the meeting.
The White House has declined to provide specific parameters for the meeting, saying only that Trump is hoping to touch base with Xi. But privately, US officials have Trump is eager to come to some type of accord as he nears his 2020 reelection contest, which will hinge on the strength of the US economy.
"It's really just an opportunity for the President to maintain his engagement, as he has, very closely with his Chinese counterpart," a senior US administration official said this week in previewing the talks. "Even as trade frictions persist, he's got the opportunity to see where the Chinese side is since the talks last left off. But again, the President is quite comfortable with any outcome."
However comfortable Trump may be waging trade battles, the global economy is decidedly less so. The US-China trade dispute has affected supply chains and caused global growth to slow. Whatever comes of the Saturday morning session between Trump and Xi appears certain to affect markets.
The officials said a likelier outcome of the talks is a truce of sorts that will avoid new tariffs while establishing a timeline for renewed talks.
Aides who discussed the trade negotiations did so with extreme caution, indicating that the outcome was almost entirely dependent on Trump's decision-making.
In recent weeks, US officials said there was still internal opposition on the Chinese side over US demands for reform. These people, who are close to the discussions, said Trump and Xi would need to essentially re-establish the progress they made before talks broke down in Washington in May.
But officials were hopeful that agreements could be outlined at the finance or deputy ministerial level beforehand. It's unclear how much progress those preliminary talks have made.
In a sign that officials aren't optimistic a trade deal will happen soon, two of Mnuchin's top officials left the department in recent weeks. Eli Miller, his chief of staff, announced his departure in April. Tony Sayegh, the assistant secretary for public affairs, ended his tenure last week.
Trump brought along a full contingent of trade advisers with him to Osaka, including those who represent both hardline and more conciliatory views. Seen boarding Air Force One was Peter Navarro, the China hawk who has advocated for tariffs. Treasury Secretary Steven Mnuchin, often on the other side of the debate, is expected to meet Trump in Japan. Others on the trip include US Trade Rep. Robert Lighthizer and Commerce Secretary Wilbur Ross.
Ahead of the talks, aides said they expected new tariffs could be delayed, though none are viewing that outcome with 100% certainty. In preliminary talks between the US and China over the past weeks, the Chinese side made clear that delaying a new round of tariffs on $300 billion in Chinese goods would be necessary for Xi to agree to a meeting, people familiar with the matter said.
Political fights back home
Trump arrived in Japan as his nearly two-dozen potential Democratic rivals spar in their first set of televised debates, an occasion Trump said this week he would watch himself, however begrudgingly.
The man he views as his most formidable challenger, former Vice President Joe Biden, will square off Thursday evening in Miami as Trump is waking Friday morning in Osaka, leaving some of the President's aides wondering how he'll respond. He has hinted he'll tweet.
En route to Japan, Trump dispatched a series of tweets from Air Force One chiding Biden for a crime bill he supported in the 1990s. But he referred his followers to aides for real-time reaction to the debate.
"Sorry, I'm on Air Force One, off to save the Free World!" he wrote – a framing of his trip that aides have said is meant to project a presidential standing as his potential rivals squabble.
Later, as he greeted US troops during a refueling stop in Alaska, Trump predicted the Democrats were "all going to do very poorly."
No longer the new kid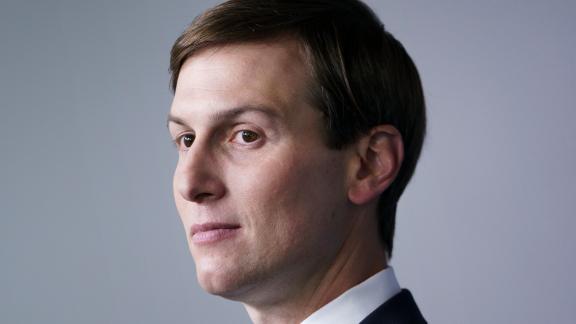 Now playing
02:50
Jared Kushner disappears from Trump's inner circle
Now playing
00:56
Psaki fires back at Trump testing czar over vaccine claims
Now playing
03:04
Avlon: Pence's op-ed is 'way worse than Stockholm syndrome'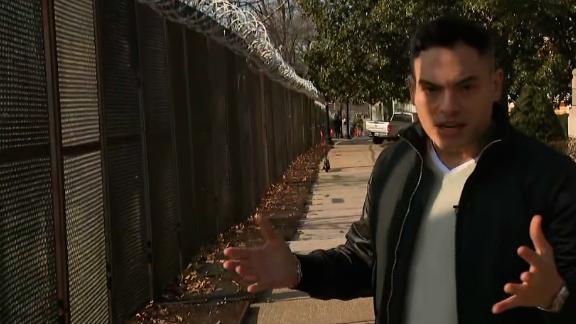 Now playing
01:35
See what security looks like outside US Capitol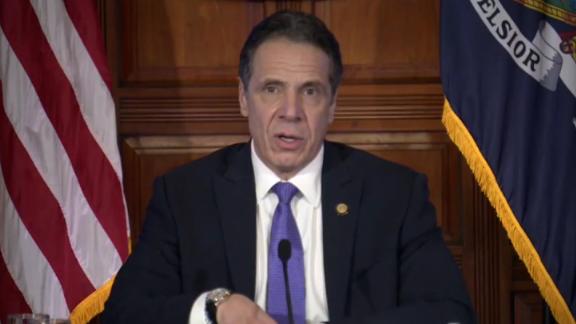 Now playing
03:35
Gov. Andrew Cuomo addresses women's allegations
Now playing
00:56
Cuomo says he has no plans to resign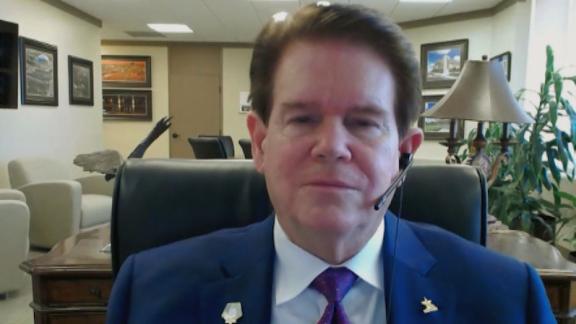 Now playing
04:51
Elected Republican who supports Biden's bill speaks out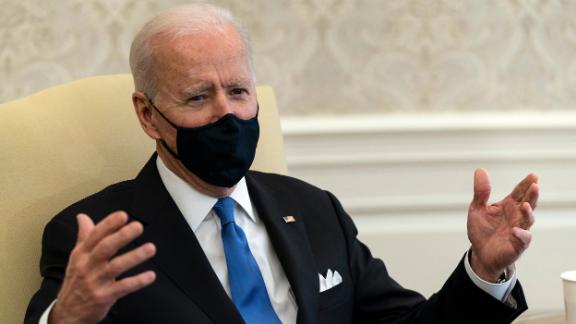 Now playing
01:20
'Neanderthal thinking': Biden on states lifting mask restrictions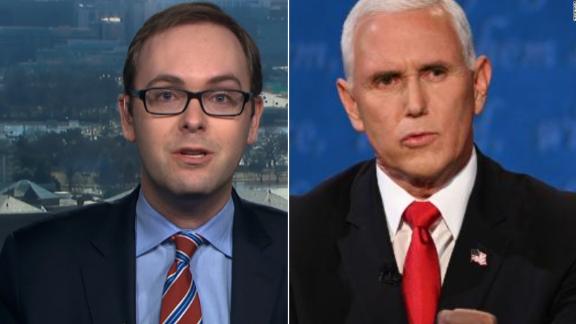 Now playing
02:10
'Highly misleading at best': Dale reacts to Pence's op-ed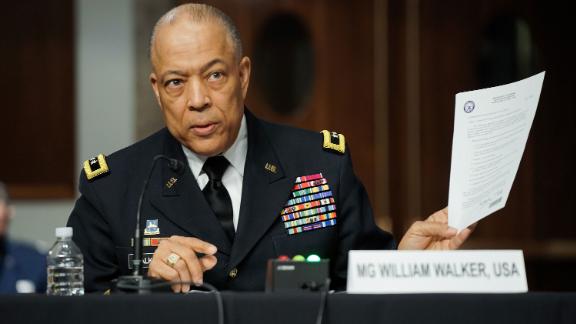 Now playing
03:01
DC National Guard commander: 'Unusual' Pentagon restrictions slowed response to Capitol riot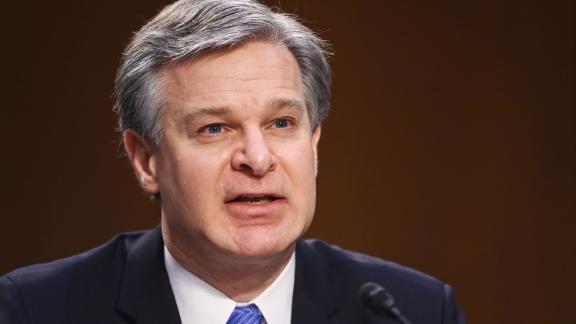 Now playing
02:55
Watch FBI director debunk conspiracy theories pushed by Trump supporters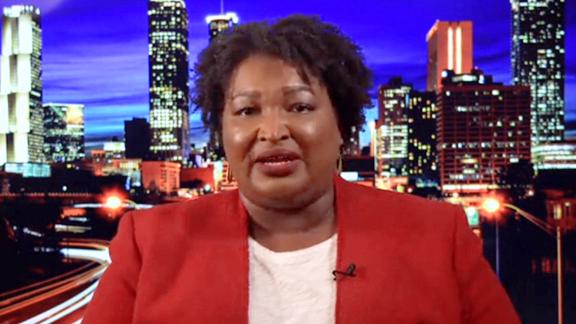 Now playing
00:51
Abrams on voting rights: We're fighting to protect our democracy from domestic enemies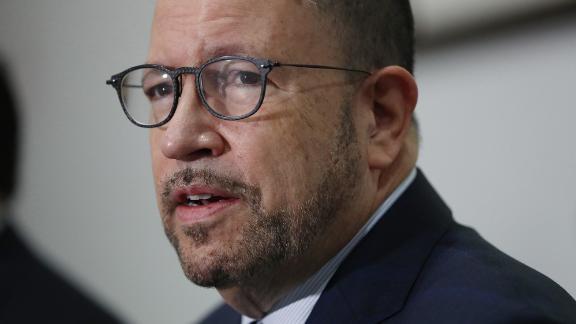 Now playing
03:24
Goya CEO under fire for false Trump election claims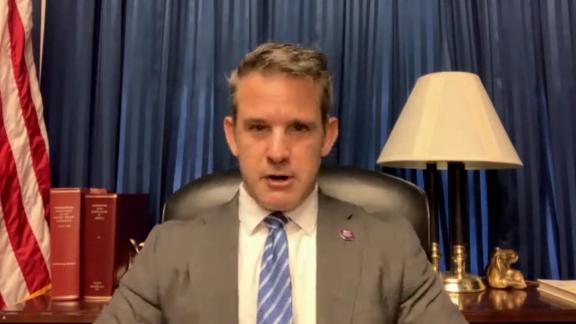 Now playing
02:03
Kinzinger: Trump is a loser and we will move on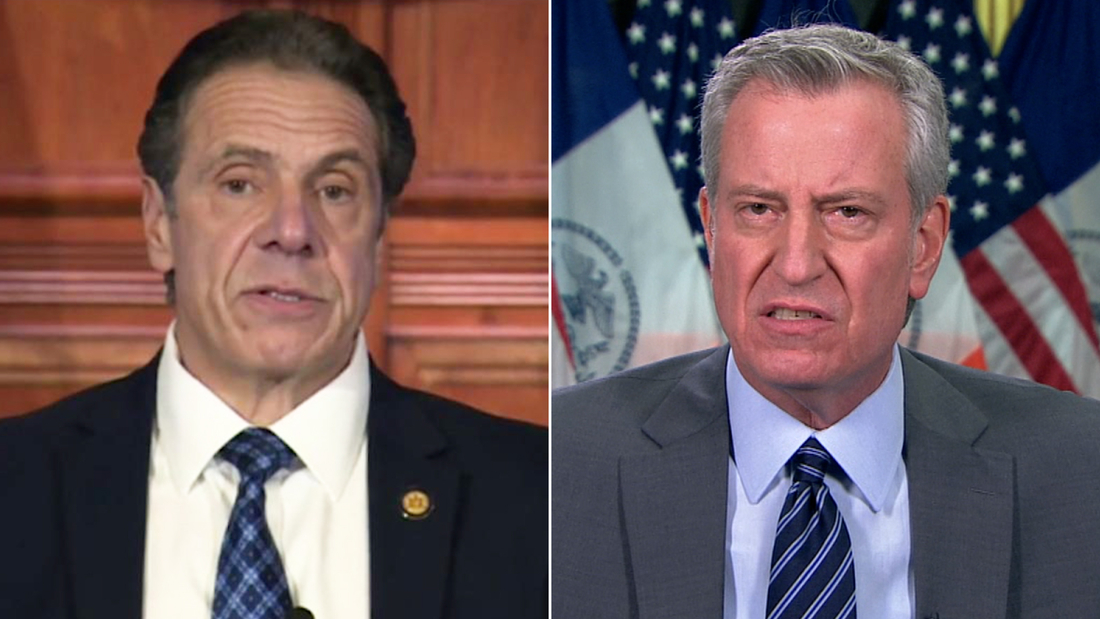 Now playing
04:17
NYC mayor says Gov. Cuomo should resign if allegations are true
Now playing
01:59
Iran threatens to shoot down more US aircraft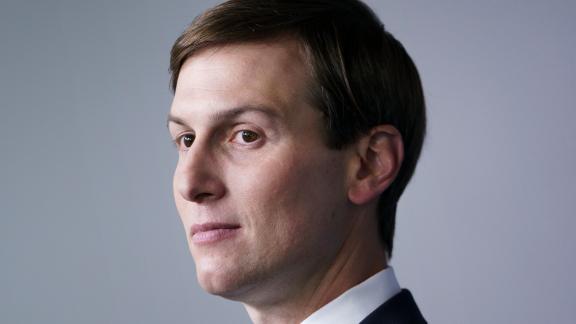 Now playing
02:50
Jared Kushner disappears from Trump's inner circle
Now playing
00:56
Psaki fires back at Trump testing czar over vaccine claims
Now playing
03:04
Avlon: Pence's op-ed is 'way worse than Stockholm syndrome'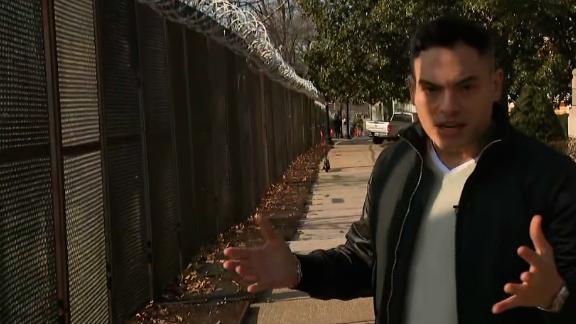 Now playing
01:35
See what security looks like outside US Capitol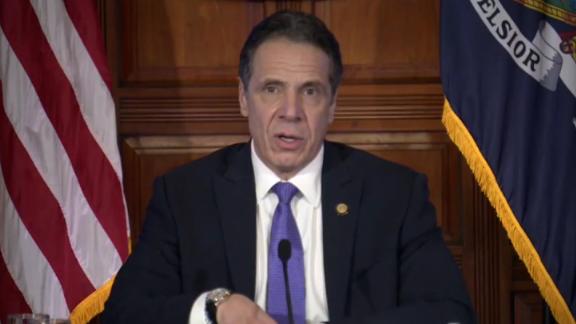 Now playing
03:35
Gov. Andrew Cuomo addresses women's allegations
Now playing
00:56
Cuomo says he has no plans to resign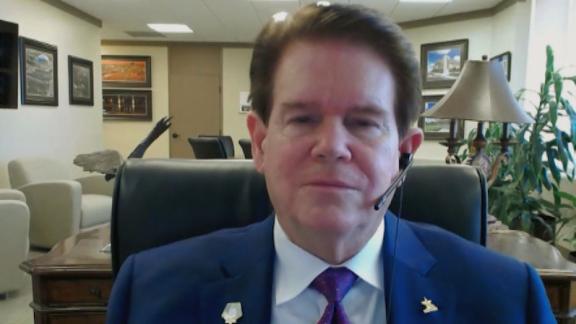 Now playing
04:51
Elected Republican who supports Biden's bill speaks out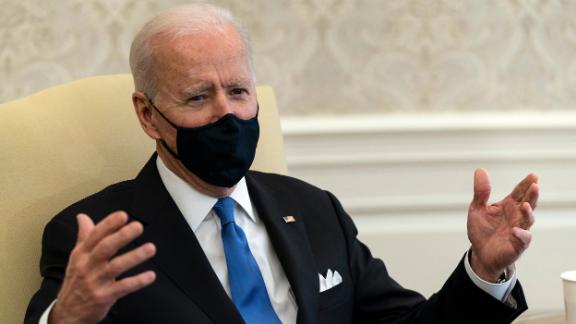 Now playing
01:20
'Neanderthal thinking': Biden on states lifting mask restrictions