Brazil great Marta delivered an emotional message to the next generation of Brazilian players after the South American team was knocked out of the Women's World Cup Sunday.
The 33-year-old is widely regarded as the greatest woman to ever play the game but she was unable to inspire her side past France in what could be her last appearance at a World Cup.
However, in an emotional post-match interview, Marta called on Brazil's future stars to follow in her footsteps and continue developing the sport.
"Women's football depends on you to survive, think about it, value it more," Marta said, talking straight down the camera.
"We're asking for support, you have to cry at the beginning and smile at the end."
"It's about wanting more, it's about training more, it's about looking after yourself more, it's about being ready to play 90 minutes and then 30 minutes more. This is what I ask of the girls."
READ: Referees and VAR under the microscope after dramatic weekend in France
READ: Alexandra Popp marks 100th cap with opener as Germany reaches quarterfinals
Record breaker
The six-time FIFA Player of the Year has broken a number of records during the tournament in France.
She became the most prolific scorer in World Cup finals history after scoring her 17th Women's World Cup goal – overtaking Germany's Miroslav Klose as the outright leading scorer in either the men's or women's tournament.
In the process, she also became the first player to score in five Women's World Cups and has two more World Cup goals than her compatriot Ronaldo and five more than Brazilian icon Pele.
Despite her success, Marta has never won the World Cup and this year was thought to be her last chance to do so.
"There's not going to be a Formiga forever, there's not going to be a Marta forever, there's not going to be a Cristiane," she added, naming a number of Brazil's more experienced players who are coming to the end of their careers.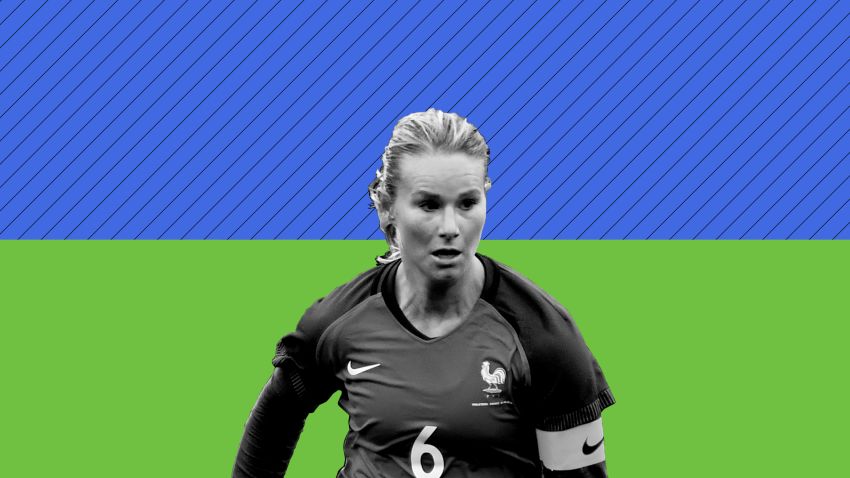 Women's World Cup: Amandine Henry 1-On-1
READ: The Brazilian who defied a dictatorship to become a World Cup great
Despite Marta's best efforts, France proved too strong for the Brazilians in a high quality affair – Amandine Henry netted a 107th-minute winner after Thaisa had canceled out Valerie Gauvin's opener.
But, as has become common during the tournament, Video Assistant Referee (VAR) was on hand to add a little drama.
France had a first-half goal ruled out by the technology before it overturned an offside decision for Brazil's equalizer.
"I am proud of our performance, the grit that we showed until the end, that's the feeling that I will keep with me. Those are the kind of matches that will help women's football to continue to grow," Marta said.
"We are trying to represent women and show how women can play any type of role, all the teams here, we are all representing. Let me be clear, this is not only in sport. This is a struggle for equality across the board."