Editor's Note: Cedric L. Alexander is a former deputy mayor of Rochester, New York, and past president of the National Organization of Black Law Enforcement Executives. He is the author of the forthcoming book, "In Defense of Public Service: How 22 Million Government Workers Will Save Our Republic" (Berrett-Koehler Publishers). The opinions expressed in this commentary are his own. Read more opinion articles on CNN.
You have probably seen the video by now, just one in what has become a vast library of bystander smartphone videos recording encounters between police and members of the community – usually people of color. The video I'm talking about was shot on May 27 of this year in the parking lot of an apartment complex in Phoenix, Arizona. An officer, gun drawn, approaches a car that has just parked.
"I'm going to f—ing put a cap in your f—ing head!" the officer yells, weapon drawn and aimed.
What vicious, violent, murderous menace to society has he chased down?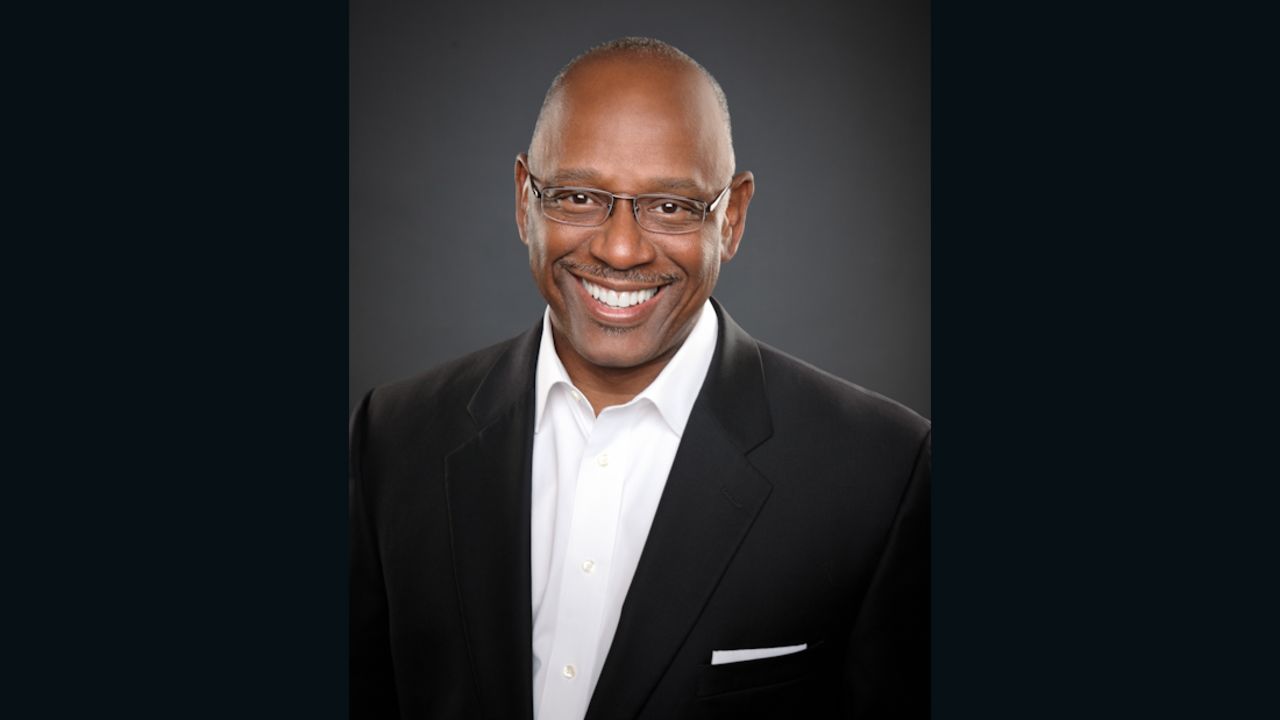 The officer was answering a call from the local Dollar Store. It seems that a four-year-old girl shoplifted a "Barbie-like" doll.
As a former police officer, chief and director of public safety working in our democracy, were I asked to choose a single adjective, I would call the officer's behavior and the following that ensued unthinkable. Its cumulative cost is the end of legitimate law enforcement, which is the end of legitimate government.
In the backseat of the car was Iesha Harper, pregnant mother of the four-year-old suspect. Also with her was her one-year-old.
Harper responded to the officer's command to put her hands up, "I have my child in here, I am not putting my hands up." In the meantime, more officers responded, and her fiancé, Dravon Ames, was ordered out of the car. An officer pushed Ames against the car, handcuffed him, and kicked his legs apart.
"When I tell you to do something, you f—ing do it," he commands.
"I am," Ames replies.
Then the action turns back to Harper.
"You're going to f—ing get shot!" she is warned after she tells the officer her door won't open. When she is finally out of the car, another bystander video shows an officer apparently trying to grab the one-year-old child from Harper's arms. She resists but eventually hands both children to bystanders. She is then handcuffed and put in a patrol car.
In the end, the doll was recovered, and the Dollar Store declined to press charges. Phoenix Mayor Kate Gallego issued an apology, calling the police action "completely inappropriate and clearly unprofessional," and Police Chief Jeri Williams described it as "unacceptable."
Inappropriate, unprofessional, unacceptable. They are antiseptic words that don't come close to describing what happened on May 27, 2019. The words Iesha Harper used to describe the effect on her children were "terrified, traumatized." She said to reporters, "I always told my daughters to depend on the police if something's happening, but she had to find out herself that they cannot depend on the police."
Will there ever again be a time when Harper can tell her children to "depend on the police?"
Guns were aimed, and it could have ended much worse.
Although this encounter resulted in no loss of life, the "terrifying, traumatizing," – and what I would also describe as depraved – life-threatening behavior of those Phoenix officers cannot be written off as "unacceptable." What is truly "unacceptable" is the cost of their actions. Phoenix is being sued for $10 million. But the real cost is far more than any free, democratic society can afford.
The government gives police officers their legal authority. However necessary, it is nowhere near sufficient to enable them to do their jobs effectively and safely. They also need legitimacy. "Unlike police lawfulness, which is defined by the text of laws and by administrative and regulatory standards," a March 2014 report by the Police Executive Research Forum notes, "legitimacy lies within the perceptions of the public" and "reflects the belief that the police ought to be allowed to exercise their authority to maintain social order, manage conflicts and solve problems in their communities." What we call police "legitimacy" is built on the judgment of the people in the community that the police can be trusted, that they deserve to hold authority and that their actions "are morally justified and appropriate to the circumstances."
Will Dravon Ames, Iesha Harper, or their children be inclined to grant the police such legitimacy? Ever?
I fear – I feel – that the police action on May 27, 2019 will cost the legitimacy of every police officer these four people may encounter in the future. How many hundreds of thousands or even millions will view the video? Will they be inclined to grant police officers the legitimacy so necessary to law enforcement?
At a three-hour public meeting with the mayor and Chief Jeri Williams on June 18, members of the public spoke out not only about the May 27 incident but other instances of abuse, including police shootings. The African American Christian Clergy Coalition (AACCC), an organization that represents more than 100 African American churches in the area, released a statement that said that there is a "destructive and dangerous systemic cancer in the Phoenix Police Department."
Williams got an earful, but did she hear? She admonished those gathered: "Real change," she told them, "doesn't start with our police department. Real change starts with our community." The groans and boos that greeted this remark were richly merited. Police are members of the community who are entrusted with making the community safer, better. No, they cannot do this alone, but, as professionals under oath, they have the responsibility to start the "real change."
Doesn't Chief Williams understand that? Doesn't she understand that her own legitimacy is on the line in Phoenix, Arizona? The news, as reported by ABC 15, that this chief "has elected to personally oversee the internal investigation into the officers involved in the incident" should be reassuring evidence that she is accepting responsibility. Having heard her impatiently scold those who attended the public meeting – telling them they have to change – I believe the inquiry must be handled by investigators from outside of the department and the city. This chief has put her legitimacy in question.
In a time when Americans, including the President of the United States, question government legitimacy, the legitimacy of the police has never been more important. "Only 17% of Americans today say they can trust the government in Washington to do what is right 'just about always' (3%) or 'most of the time' (14%)," a 2019 Pew Research poll tells us.
For most people most of the time, "government" is not "the government in Washington," but the government that appears every day in their community, in their neighborhood, on their street. For most people most of the time, the police are the government. And for every officer who acts in a way that sacrifices legitimacy, an entire police department suffers a loss in legitimacy. All police suffer a loss.
Get our free weekly newsletter
Sign up for CNN Opinion's newsletter.
Without legitimacy, police cannot expect cooperation from the people they serve. That makes policing less effective and far more dangerous, both for the community and for the police themselves. We are a nation of laws. But we are also a nation that depends on public confidence in how the laws are enforced. When police act without legitimacy, the very foundation of the government weakens. In a free society where information is freely shared, the evidence of the weakness is invariably made both public and graphic.