One in five adults in the US lives with a mental health problem according to the National Institute of Mental Health, but most don't seek out professional help. That's where Mental Health First Aid - an eight-hour workshop - hopes to fill the gap.
The class trains citizens how to recognize the signs and symptoms of various mental illnesses – from depression to anxiety disorder and substance abuse disorder.
Participants also learn how to listen non judgmentally and de-escalate in crisis situations. In addition, they receive a list of mental health and substance abuse resources.
"It's really not common sense to know exactly what to say, and how to say it. And that's what mental health first aid does," says Betsy Schwartz, who oversees the Mental Health First Aid program at the National Council for Behavioral Health.
Nearly 2 million citizens trained
The program began in the United States 12 years ago and has been growing in popularity with nearly 2 million Americans trained nationwide. They include teachers, paramedics, human resource managers, clergy and everyday citizens hoping to help if needed.
"Mental health first aid training is literally for anyone and everyone," says Schwartz.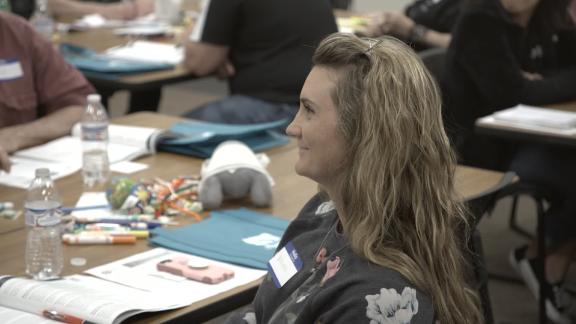 CNN/Rod Griola
The US government passed an act in 2015 that allocated $20 million for the program; it's free in most communities.
It's not a replacement for professional therapy. It's just like giving CPR to someone before the medics come.
Only 40% of people with a mental health problem actually seek out help. That is why, Schwartz says, this class is so vital.
"When we are struggling, we may not know where to turn for help. We may not feel comfortable being willing to ask for help."
Ohio fights back against suicide
CNN recently attended a Mental Health First Aid workshop in Defiance, Ohio, a part of the state that struggles with a high rate of addiction issues and suicide.
"Ohio, since 1999, has had a 30% increase in suicide deaths and is above the national average for suicide rates," says Karen VonDeylen, a social worker with the Maumee Valley Guidance Center and an instructor for Mental Health First Aid.
"So it's really important that we're getting information in people's hands. They're not easy conversations to have and oftentimes people shy away from that."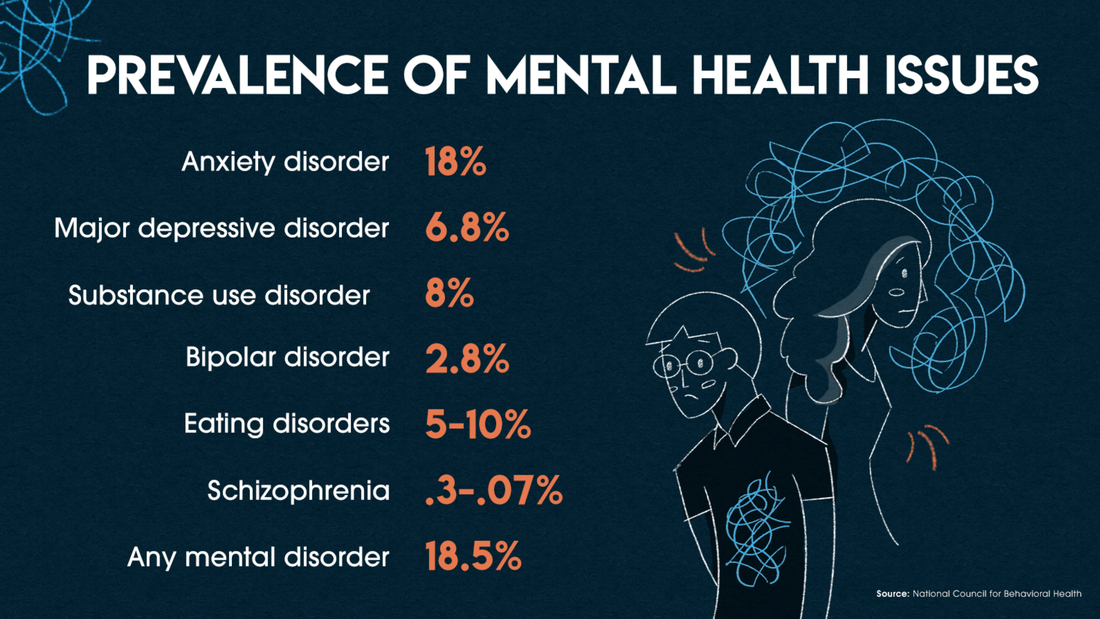 CNN
VonDeylen says the popularity of the class exploded this year, with 20 workshops offered since last summer.
"We've had a lot of companies, HR managers, churches and pastors excited about it and working with their congregation and getting them excited about it."
"I think a lot of it is word of mouth," says VonDeylen.
Learning the signs and symptoms of mental health problems
The instructors pointed out some signs and symptoms for each mental health issue.
For depression, the physical signs include lack of energy, sleeping too much or too little, overeating or loss of appetite, headaches, unexplained aches and pains. The behavioral signs are crying spells, withdrawal from others, loss of motivation and slow movement.