Editor's Note: Alice Stewart is a CNN political commentator and former communications director for Ted Cruz's 2016 presidential campaign. The views expressed in this commentary are her own. View more opinion at CNN.
(CNN) —
There's nothing quite like the White House, but there's no place like home for departing White House press secretary Sarah Sanders. After more than three years with President Donald Trump, Sanders is leaving Washington to go back home to Arkansas. If the President has his way, Sanders will be the next governor of her state.
Knowing Arkansas and Sanders as I do, I'd say the odds of that happening are … bigly.
In true Trump fashion, the President tweeted of Sanders' departure at the end of the month, saying that he hopes "she decides to run for Governor of Arkansas," adding that "she would be fantastic."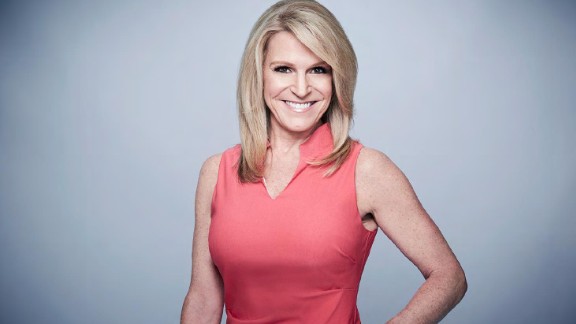 Sanders didn't address a gubernatorial job but did say the most important job she will ever have is being a mom and "it's time for us to go home."
Look, I've known Sanders for 15 years. I saw her grow up in the Arkansas Governor's Mansion when her father, Mike Huckabee, was governor. I've worked with her on his presidential campaigns. I can tell you that if anyone were going to make history by being the first female governor of Arkansas, it would be Sarah Huckabee Sanders. (And if any two were going to make history as the first Arkansas father-daughter governors, it would be the Huckabee duo.)
Even Arkansas Democratic Party Chairman Michael John Gray admitted to me Thursday that Sanders would likely be one of the front-running candidates, given her name recognition.
Then there's the fact that her name on the ticket would attract national attention and be a tremendous fundraising opportunity for the Democratic candidate. Having Sanders in the race would generate donor interest from Trump critics outside Arkansas.
Arkansas Republican Party Chairman Doyle Webb told me just after the news broke of Sanders' departure that she would be welcomed back home with open arms, adding he's proud of the job she has done for Trump and looks forward to her future in Arkansas.
Now is as good a time as any to address the elephant in the room: credibility. Sanders admitted she gave reporters baseless information about the firing of FBI Director James Comey. According to the Mueller report, she said the comment was "not founded on anything."
That, coupled with the fact there has been no press briefing in three months, has prompted criticism from the media and calls for her to step down from critics. Her time as press secretary has been described as a "tumultuous tenure."
Let me be the first to tell you that her job in the White House doesn't define Sanders and won't haunt her in Arkansas.
There are three reasons: Mike Huckabee was a popular state leader. Trump won the state by 27 points in 2016.
And Arkansas is ruby red – meaning Democrats generally face an uphill battle in statewide elections.
Get our free weekly newsletter
If Sanders were to decide to run for governor in 2022 to replace Republican Gov. Asa Hutchinson, it would certainly shake up a Republican primary. Arkansas Attorney General Leslie Rutledge and Lt. Gov. Tim Griffin have discussed a run.
Both are popular, have statewide appeal and can raise money. But Sanders would have all that, along with a likely Trump endorsement. That would carry a lot of weight in Arkansas.
Who knows? Sanders may not run for governor of Arkansas. But it's safe to say, if the last three years have taught us anything, that anything is possible in politics.