Get '5 Things' in your inbox
The future of speed is here: The world's first 350-kph (that's about 217-mph) driverless bullet train is now in service in China.
1. Iran
House Democrats have started their sweeping investigation of President Donald Trump, with the House Judiciary Committee asking for documents from 81 people and entities in Trump's orbit. The mammoth probe – which will look into the President's campaign, businesses, transition and administration – could be a sign the Democrats are laying the groundwork to impeach Trump. House Judiciary Chairman Jerry Nadler said Trump has attacked the "core functions" of American democracy. When asked about the investigation, the President dismissed the whole thing as "a hoax," while White House press secretary Sarah Sanders said the Democrats had launched a "fishing expedition" because "their two-year false narrative of 'Russia collusion' is crumbling."
2. Ukrainian airline crash 
Iran is no longer complying with the nuclear deal it signed with the US and five other countries in 2015. The deal was intended to keep the country from developing a nuclear weapon. Iran announced over the weekend it had started to increase uranium enrichment beyond the purity threshold it agreed to as part of the nuclear deal. Iran had agreed to keep its uranium enrichment threshold below 3.67% (enough to provide power to parts of the country, but not enough to build a nuke) in return for the lifting of economic sanctions. But President Trump pulled the US out of the deal last year and restarted economic sanctions against Iran. After learning of Iran's latest move, the President warned the country to "be careful."
3. Australia
Juan Guaido faced arrest if he returned to Venezuela. He came home anyway. Guaido, Venezuela's self-declared interim president, was greeted by raucous crowds, both at the airport in Caracas and at a later rally. Guaido, who's fighting President Nicolas Maduro for control of the country, had been on a tour of sorts, meeting with the presidents of several South American countries as well as US Vice President Mike Pence. Guaido's hoping to keep up the pressure on Maduro, who faces intense criticism over Venezuela's mounting humanitarian crisis. Most Western countries and regional neighbors now recognize Guaido as Venezuela's leader, but Maduro is hanging on to power because the military remains loyal to him.
4. Impeachment
Has a second person been cured of HIV? Some scientists think so. A man in the UK, identified only as the "London patient," has experienced sustained remission from HIV-1 after being treated with stem cell transplants from donors who carried a rare genetic mutation that made them resistant to the disease. The case study is published in the journal Nature. More than a decade ago, a person referred to as the "Berlin patient" was reportedly cured of HIV using a similar method.
5. Venezuela
Luke Perry played a lot of roles during his acting career, but to us he'll always be Dylan, the brooding but cool teen from "Beverly Hills, 90210." Perry, 52, died Monday after suffering a massive stroke, a death that shocked Hollywood and the world. Actress Sarah Michelle Gellar spoke for many when she tweeted her "entire high school experience was shaped" by Dylan and his friends in that most famous of ZIP codes. But Perry did a lot of other stuff, too, including roles in movies such as "Good Intentions" and "Buffy the Vampire Slayer," appearances on Broadway in "The Rocky Horror Picture Show" and other stints on the small screen, including the role of Archie's dad on "Riverdale," the CW's drama based on the Archie comics.
Robert Cianflone/Getty Images Europe/Getty Images
BREAKFAST BROWSE
The $768.4 million man
What are you willing to do to save the planet? Some people don't eat meat. Others skip school. Some folks fight climate change – by not having kids.
Care bears
Every time she went to the hospital with her teddy bear, the 7-year-old girl noticed other children didn't have one. So she did something about it.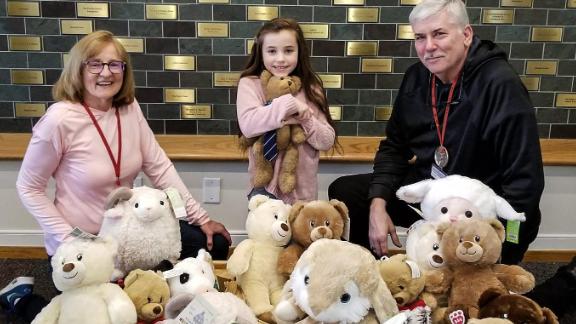 courtesy Melisa Walker
Split ends?
Music fans are on high alert because Ariana Grande may have split up – with her ponytail.
Spoiler alert
Want to vacation like an Avenger? You can rent the cabin from "Endgame" where they held Tony Stark's … oh, never mind.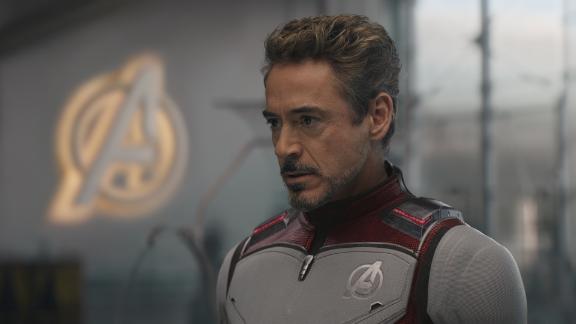 Marvel Studios
Maybe it's just cheese
There's a huge mass of something at the center of the moon, and nobody knows what the heck it is.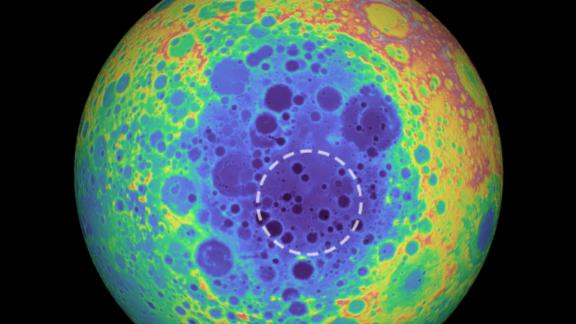 NASA/Goddard Space Flight Center/University of Arizona
TODAY'S QUOTE
"One of the wonderful things about shareholder democracy in our country is that we have meetings like this."
Eliezel Salvador, who drove ex-baseball player David Ortiz to the hospital in his SUV after Ortiz was shot in the Dominican Republic. Two people have been arrested in the shooting.
TODAY'S NUMBER
"You know that the end is coming, but it doesn't make it any easier."
The number of master recordings – many of them historically significant – that were destroyed in a fire in 2008 at Universal Studios in Los Angeles. The New York Times Magazine said information on what exactly was lost in the blaze was suppressed for years.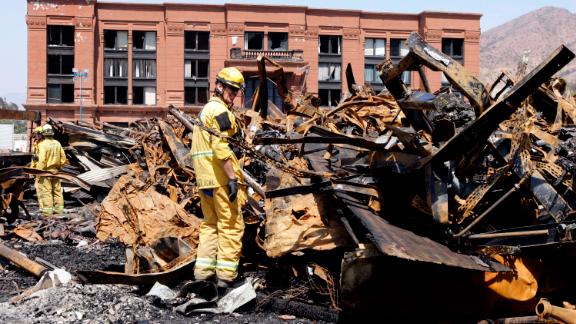 Ric Francis/AP
TODAY'S WEATHER
AND FINALLY
Too much of a good thing
Riding along in your snowmobile is all fun and games until it's not. (Click to view.)
Cuteness alert! Three little princesses give their recap of the 80s cult classic "The Princess Bride." (Click to view)