(CNN) —
The US women's national soccer team's historic 13-0 win over Thailand – the heaviest defeat in World Cup history – has certainly gotten tongues wagging about how many goals scored are too many, or if that should even be a thing. It seems that even when the women win, they just can't win.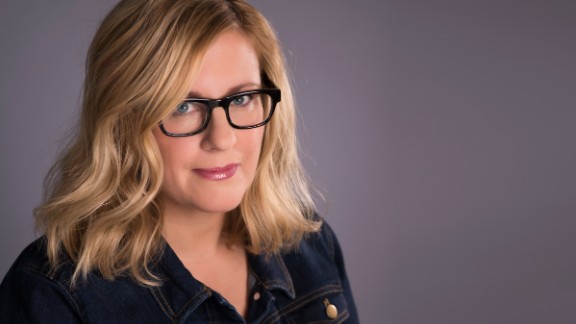 The opinions of this victory cover all sides. It's not breaking news that female athletes constantly face uphill battles in the popular imagination of sports – they aren't good enough, they aren't strong enough, they're dull to watch and so on. Indeed, the history of the United States Women's National Team epitomizes the battles these athletes have faced from the very beginning, when they endured shorter fields, shorter games and smaller balls. And incredibly, they get paid less to win more than the US men's side. Flash forward to Tuesday: Now they score too much, and when they score, they celebrate too loudly.
Anyone ever questioned Lionel Messi (or any other male soccer legend for that matter) on that?
The US women's dominant performance might be the best testimony yet in its lawsuit against its own federation, filed in March, a case that accuses the US Soccer Federation of "purposeful gender discrimination" that goes beyond unequal pay and outlines discrepancies in training, travel, promotion and even the fields they play on. If scoring is a language that those in power understand, the US Women sent that message loud and clear Tuesday night. The time for equality has come.
To be sure, ideas and examples of sportsmanship are important, and nowhere is that seen as clearly as with women's sports (and the US Women's National Team especially), which is chock full of role models for girls everywhere. Indeed, the seven Sports Illustrated covers that featured each of the 23 members of the championship-defending US Women's World Cup squad paired each player with a younger version of herself – many of whom are literally looking up to them.
Sportsmanship aside, these elite athletes are competing in a tournament where goal difference – the number that breaks a tie in a group to determine who moves on – matters, and especially matters because the defending champions are in a group with a powerhouse team like Sweden.
But what about those celebrations, especially as the goals started nearing the double digits? Is that fair game for a conversation about sportsmanship? Probably. But who is anyone to call out Alex Morgan's celebration of her historic five-goal performance? Or 21-year-old Mallory Pugh's nabbing her first World Cup goal? And are we really going to criticize veteran Megan Rapinoe, she with the proud pink hair, scoring at this point in her career and doing a little dance to celebrate?
Is it actually more respectful to hold back, to toy with your opponent, to acknowledge in front of the whole world that they are overmatched?
This lopsided score should not be anyone's reason to assume that the women's game isn't where it needs to be to field this large a bracket of teams on the world stage. Because thus far, the US-Thailand result is an outlier, with Argentina's scoreless tie with Japan and Italy's upset over Australia demonstrating how closely these teams are grappling with each other.
At a forum on the World Cup a few weeks ago at the Institute for Public Knowledge at New York University, historian Brenda Elsey, co-author with Joshua Nadel of the new book Futbolera: A History of Women and Sports in Latin America, reminded the audience to think about what lopsided scores might mean in terms of the circumstances of each team. "As with the case of the other lower-ranked teams, like Argentina and Chile," she told me about the US blowout, "we should be questioning the lack of investment in the women's game rather than policing their happiness. Also, we need to recognize the important role of Title IX and domestic leagues, like the NWSL [National Women's Soccer League, where a number of the US National Team members play]."
Get our free weekly newsletter
But the bottom line here is this. Towering scores, dominant play and revenue generation should not be the reason for equal treatment of the men's and women's teams in the United States. Support and funding should drive results, not the other way around. And while a 13-0 score shows that this team isn't messing around, its quest for equality should already be a given.