(CNN Business) —
Fox News is the subject of another story about sexual harassment – but the network says this time is different.
The network was rocked by a sexual harassment scandal that led to the resignation of its founder and CEO Roger Ailes back in 2016. News reports and lawsuits revealed a rotten corporate culture that allowed sexual misconduct by powerful men on and off camera.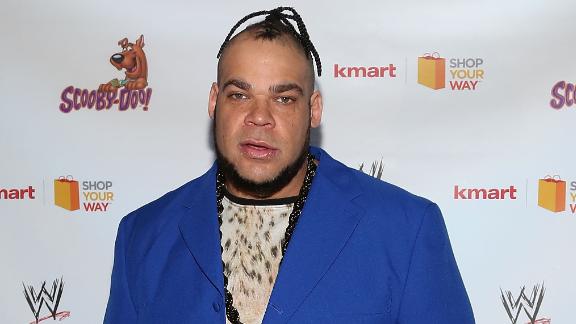 21st Century Fox overhauled the management team and implemented numerous changes – and the new process was apparently tested earlier this year.
Tyrus, a former pro wrestler and a commentator at Fox, was accused of sexual harassment by fellow commentator Britt McHenry, according to a report on The Daily Beast website.
The Beast said that McHenry "filed a sexual-harassment complaint against him with Fox News management."
According to the Beast, "the dispute centered around McHenry's contention that Tyrus had, on multiple occasions, sent her unwanted and unsolicited text messages with lewd, sexual comments."
McHenry and Tyrus, whose real name is George Murdoch, had been hosting a web show called "Un-PC" together on the Fox Nation streaming service. Tyrus was moved off "Un-PC" and given his own web show called "NUFFSAID," even though, according to The Daily Beast, management was aware of the sexual harassment complaint at the time of the move.
Fox initially declined to comment on the report on Tuesday. But on Wednesday the network issued a statement that sought to emphasize how seriously it takes allegations like this.
"While we are not at liberty to discuss the details of any employee matter, we follow strict protocols when matters such as these are brought to our attention, and we make no exceptions," the network said.
"The process works because of the extensive systems and measures we have instituted," Fox said. "This situation was independently investigated and we consider the matter resolved. We respect the confidentiality of all involved."
While the statement didn't name Tyrus or McHenry, it was issued in response to the Beast report and confirmed that there was an "independent investigation."
McHenry's attorney said, "At this time we are not commenting on the specific allegations other than to say that Ms. McHenry looks forward to continuing to progress her career at Fox."
In the Ailes era, Fox was widely criticized for failing to respect and protect victims of sexual harassment in the workplace.
The new executives in charge of the network have attempted to make a clean break with the past, as evidenced by Wednesday's statement.
Tyrus did not respond to a request for comment from CNN Business.