Editor's Note: Josh Campbell is a CNN law enforcement analyst. He previously served as a Supervisory Special Agent with the FBI conducting counterterrorism investigations. Follow him on Twitter at @joshscampbell. The views expressed in this commentary are his own. View more opinion articles at CNN.
(CNN) —
In the span of about six weeks, US law enforcement thwarted two unrelated terrorist plots in New York and Los Angeles.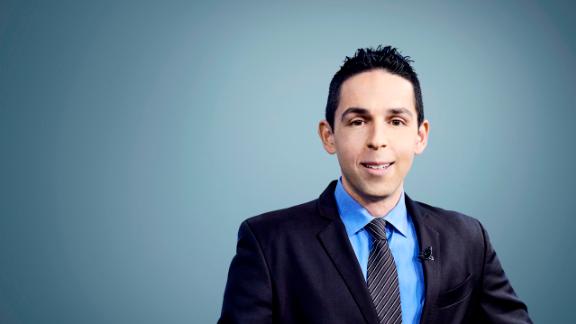 Both incidents involved a so-called "lone wolf" perpetrator who expressed either support or admiration for ISIS and planned to inflict violence that would cause mass casualties. Despite claims from the White House that the deadly terrorist faction has been "defeated," the group continues to inspire acts of violence around the globe.
On Thursday, the FBI and NYPD arrested a 22-year-old resident of Queens after he purchased two Glock pistols from an undercover government agent. The suspect had been on the radar of law enforcement for nearly a year and during the investigation, he described his desire to obtain grenades and a suicide vest to stage an attack in either Washington or New York to target a senior government official. He conducted "recon" trips to the highly trafficked Times Square, and even went so far as to get Lasik eye surgery so he wouldn't be nicknamed the "Blind Terrorist" in case his glasses fell off during an attack.
According to a criminal complaint, the suspect discussed ISIS with an FBI undercover agent and expressed his admiration for the terrorist group. In subsequent conversations, he also said, "I want to die fighting" and told the undercover agent it would make him happy to see the flag of Islam flying on the Empire State Building.
The New York City arrest comes just weeks after authorities thwarted a similar plot in Los Angeles. In late April, the FBI arrested a 26-year-old former Army infantryman who expressed his support for ISIS, according to the criminal complaint. That subject described to an undercover agent his desire to attack Jews, churches and police officers. He indicated that he wanted to avenge the deaths of Muslims killed during New Zealand mosque shootings earlier this year and described his wish to stage an attack like the 2017 Las Vegas shooting. The suspect eventually acquired inert explosive devices (which he thought were live bombs) from an undercover officer and traveled to a park in Long Beach, California, to scope out the location of his planned attack before he was taken into custody.
These two cases underscore the serious challenges American law enforcement face as they work to battle extremist ideologies. At a recent congressional hearing, the FBI's top counterterrorism official said the bureau's "operational tempo has risen significantly in the last few years and has remained high."
As law enforcement officials have described to CNN, lone-wolf attackers are among the top threats that keep authorities up at night. Coordinated groups directed to kill by an international terrorist organization are easier to identify and disrupt than a single person acting alone.
While ISIS has lost its final stronghold in Syria, the White House's statement that it is 100% defeated is not only inaccurate — it could prove to be dangerous should the lingering threat be ignored. Make no mistake, ISIS continues to pose a serious challenge to the safety of Western nations with its radical and violent messaging online.
Get our free weekly newsletter
Although those of us who once worked in the field of national security do not wish to unnecessarily instill fear in the public, the American people must remain vigilant. By boasting about the group's defeat, the White House is inadvertently signaling to the public that ISIS is a thing of the past. The truth is, the group's hateful ideology isn't going away anytime soon.