Editor's Note: Carrie Sheffield, a conservative commentator, is the founder of Bold, a digital news network committed to bipartisan dialogue. She is also national editor for Accuracy in Media, a conservative media watchdog organization. The views expressed here are solely hers. View more opinion articles on CNN.
(CNN) —
Despite spin from congressional Democrats (and Republican Rep. Justin Amash), special counsel Robert Mueller was not secretly gunning for impeachment in his statement on Wednesday.
And it would be divisive for the nation and a boon to our global competitors if Democrats choose to hobble our national agenda with superfluous, partisan impeachment.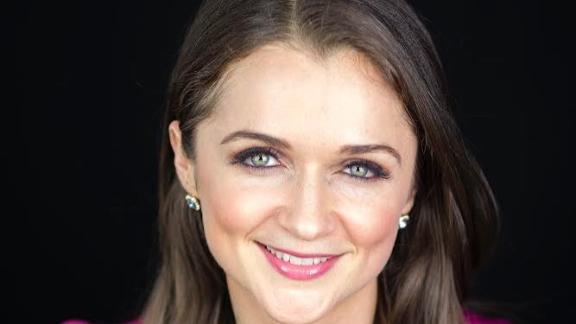 During his press conference, Mueller said that Attorney General Robert Barr acted in "good faith" in his handling of the report. He also said that he was resigning from the Justice Department and returning to private life.
Clearly, Mueller is moving on and it's time for us to move on as a country, too. We should focus on stopping Russian intervention in the 2020 elections. Parsing a non-convincing argument about a hypothetical obstruction case – one not definitively outlined by Mueller and that the Department of Justice has completed – is a waste of time.
Former George W. Bush White House spokesman Ari Fleischer accurately characterized Mueller's statement and overall behavior in a tweet: "Mueller is the anti-Comey. He wants no PR … And (on Wednesday) he made no new news…"
Mueller's statement and the reactions to it were a continued example of a political Rorschach test: People who despise the President saw it as further ammunition and supporters saw absolute vindication. Regardless of one's views, the political reality is that House Democrats would be foolish – and Russians will rejoice – if they push forward with impeachment.
By a nearly 20-point margin, the American people do not want impeachment, according to polling by the Washington Post and ABC News. Let's move on and focus on issues that actually help the country, like opioid crisis alleviation, national security, infrastructure and health care.
Strategically, Democrats seeking to take back the White House would be diminishing their 2020 prospects if they ramrod through impeachment. According to the Washington Post, "about 6 in 10 independents are against impeachment now."
Pursuing impeachment could cause Democrats to lose some of these voters, putting their goal of defeating Trump in 2020 in jeopardy.
Get our free weekly newsletter
It appears Speaker Nancy Pelosi so far isn't part of the impeachment chorus, yet a half-baked, ongoing investigation would likely have the same effect on the country's morale as impeachment.
Continuing to undermine our President's good faith efforts to improve our economy, protect against foreign threats, reform our immigration system and more is the opposite of uniting our country at this polarizing time. On issues like criminal justice reform, combating the global criminalization of the LGBTI community, suicide prevention and more, the Trump administration has shown its willingness to work across the aisle.
It's time for Democrats to follow suit.