Two hours before a citizen's tip led police to a Forest Hill, Texas, hotel where a suspected kidnapper was allegedly holding 8-year-old Salem Sabatka, another tip from a hotel guest turned up zilch, police said Tuesday.
Police rescued Salem early Sunday, after resident Jeff King and another person, who police described as heroes, went hunting for the car reportedly used in the abduction.
King and the other hero found the car at WoodSpring Suites in Forest Hill, a suburb of Fort Worth, and called it into police, according to authorities. Salem had been on a walk with her mother Saturday night in Fort Worth when the car approached and a man snatched her, police said.
Her mother tried to jump into the vehicle to save her daughter, but the man shoved her and sped away, video from a home doorbell shows.
On Tuesday, the Forest Hill Police Department released a timeline of events indicating police had responded to an earlier tip at the same hotel around midnight.
Arriving at the WoodSpring Suites, officers met the front desk clerk, who told them that a guest had called to report seeing a man with a girl, according to a police statement.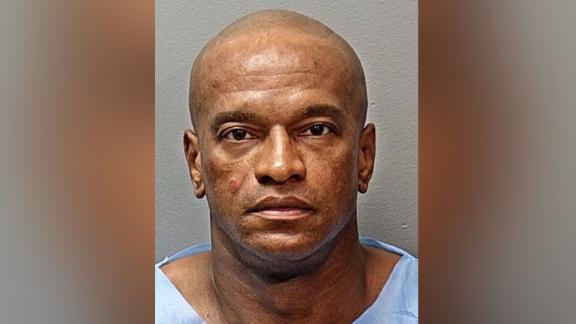 Forth Worth Police Department
The clerk directed officers to suspect Michael Webb's room on the third floor. Officers knocked, but there was no immediate answer. After several attempts, Webb spoke to them through the door, the statement said.
"Webb was less than cooperative, but after several minutes, the officers were permitted to step into the room and look," it said.
The officers inspected the areas of the room large enough to conceal a child, but they did not find anyone else in the room, the statement said.
Fort Worth police had released a description of a vehicle used in the kidnapping – a grey Ford Five Hundred – but Forest Hill police did not find a car matching the description. Officers checked with the clerk, who said Webb had no vehicle associated with his room, the statement said.
Police returned to the hotel on the second tip about two hours later, breached the hotel room's door and rescued the girl.
Salem was rescued just after 2 a.m., and police arrested Webb, 51, charging him with aggravated kidnapping, a first-degree felony.
The youngster appeared calm and unharmed, according to officers, Fort Worth police spokesman Buddy Calzada said. She was taken to a local hospital and reunited with her family.
CNN's Faith Karimi contributed to this report.