(CNN) —
Fears of flash flooding followed a series of potentially life-threatening tornadoes that swept through parts of Texas and Oklahoma Monday night.
A total of 14 tornadoes were confirmed in central Oklahoma and western Texas, carrying warnings of "considerable" damage to homes, businesses and vehicles and the possibility of "complete destruction."
At least two of them were "large and extremely dangerous," according to the National Weather Service: one in Greer County, Oklahoma, and another in Dickens County, Texas.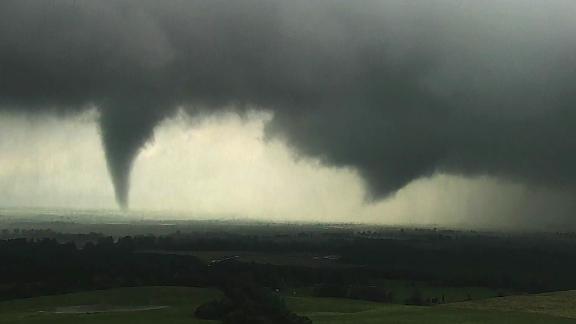 More than 4 million people are still in harm's way from Texas to Missouri as forecasters warned of violent tornadoes overnight, CNN meteorologist Michael Guy said.
Violent tornadoes make up only 0.5% of all tornadoes but account for about half of all tornado deaths, CNN meteorologist Brandon Miller said.
In addition to threats from tornadoes, more than 50 million people are at risk of other severe weather, including fierce winds, large hail and flash flooding.
"There is also a high risk for flash flooding from parts of Oklahoma and Kansas, where rainfall totals of 3-6 inches will fall on already saturated ground," CNN meteorologist Dave Hennen said.
Threats to watch for overnight
In Texas, a tornado warning remained in effect Monday night for counties including northwestern Nolan, southwestern Fisher and northeastern Mitchell County.
The advisories warned of "flying debris" and the likelihood of damage to roofs, windows and vehicles.
The NWS Storm Prediction Center also issued a severe thunderstorm watch for portions of south-central Missouri.
Primary threats include scattered damaging winds, significant gusts to 75 mph, very large hail events and a possible tornado or two.
Destructive hail and brutal winds are also possible Tuesday.
Oklahoma City and Texas cities such as Lubbock, Amarillo and Abilene could get pounded with baseball-sized hail and hurricane-force winds, the NWS said.
The damage so far
The Oklahoma Department of Emergency Management issued a weather update Monday at 7:30 p.m. Central Time with the following highlights:
Greer County: 3 homes damaged, 1 apartment complex with roof damage, damage to fairgrounds and airport. Numerous power lines down
Garvin County: 100 sandbags requested for possible river flooding
Logan County: Power polls down, tree damage, damage to a barn
Noble County: Roof damage to homes, power lines down, barns damaged
So far, power outages statewide have reached 2,085.
Numerous highways are closed due to high water or storm debris. Authorities warned drivers to stay off the road in anticipation of additional flooding expected overnight.
"You can almost smell them coming"
Earlier Monday, the Storm Prediction Center issued a rare "particularly dangerous situation" tornado watch for much of western and central Oklahoma, including the entire Oklahoma City metro area.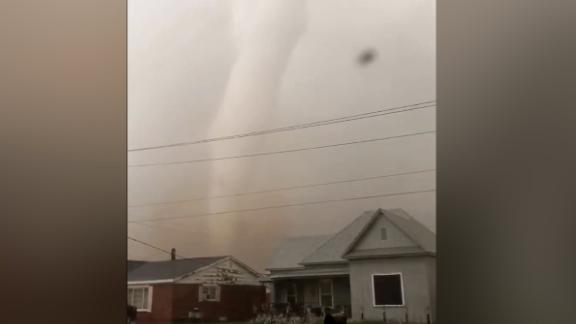 The designation warned of potentially "intense and long-track tornadoes" with severe wind in excess of 75 mph, and hail larger than two inches.
The watch area includes Moore, where a devastating tornado killed 24 people in 2013. On Monday, the weather advisories brought back memories of the devastation, almost six years later to the day.
After Amber Anderson's home was destroyed in 2013, her family chose a new one with a large underground storm shelter.
Her home is behind Plaza Towers Elementary School, where seven children were killed in 2013. Her husband and brother-in-law helped clear collapsed walls from the school's wreckage, she said.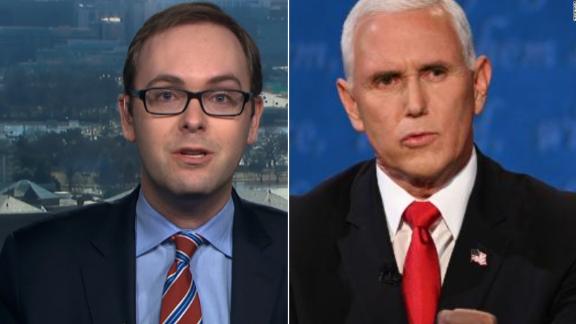 Now playing
02:10
'Highly misleading at best': Dale reacts to Pence's op-ed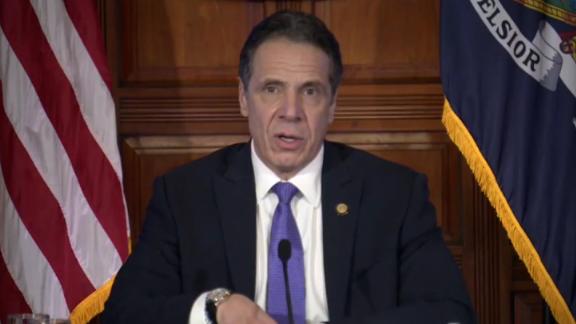 Now playing
03:35
Gov. Andrew Cuomo addresses women's allegations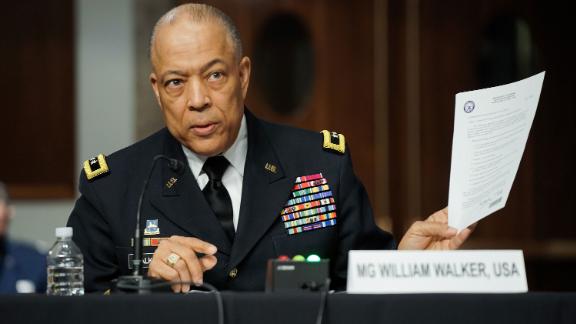 Now playing
03:01
DC National Guard commander: 'Unusual' Pentagon restrictions slowed response to Capitol riot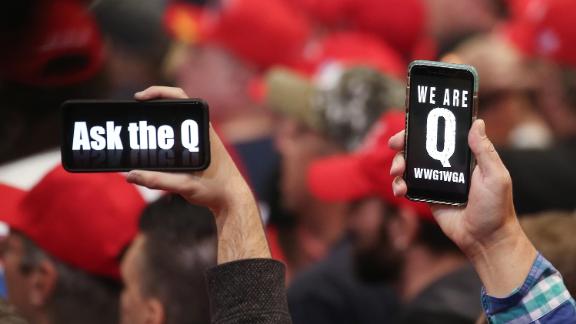 Now playing
03:00
Hear why QAnon supporters believe Trump will be president on March 4th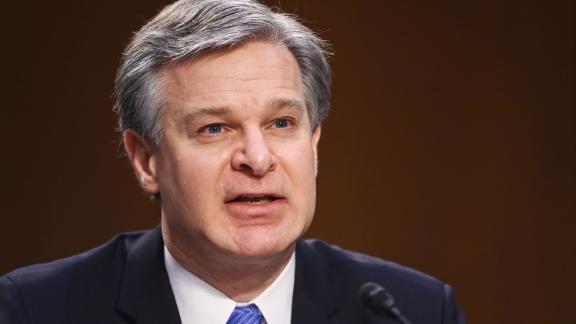 Now playing
02:55
Watch FBI director debunk conspiracy theories pushed by Trump supporters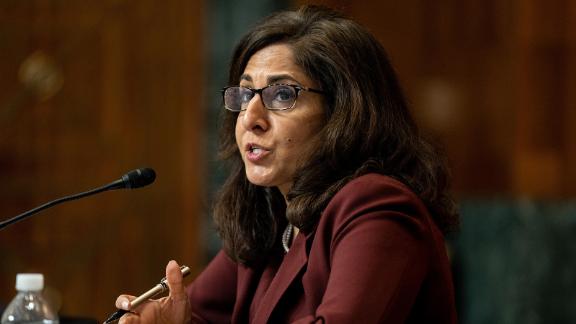 Now playing
01:33
Neera Tanden releases statement on pulling her nomination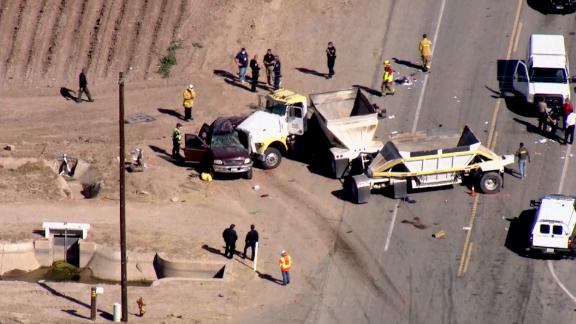 Now playing
01:41
Multiple people killed in crash after SUV and semitruck collide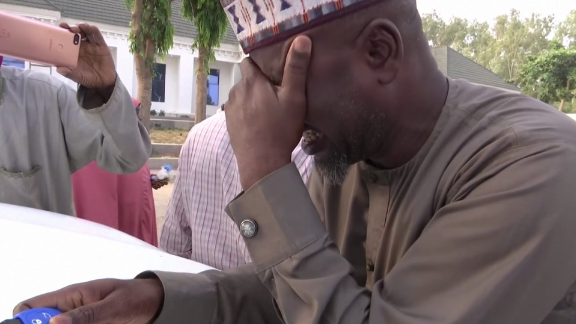 Now playing
02:09
Tears of joy and relief as 279 Nigerian schoolgirls return home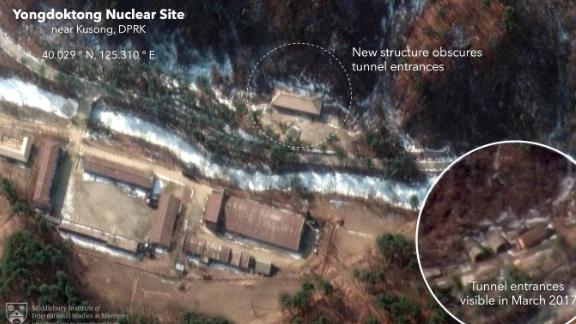 Now playing
01:47
See images US intelligence claims is a secret weapons site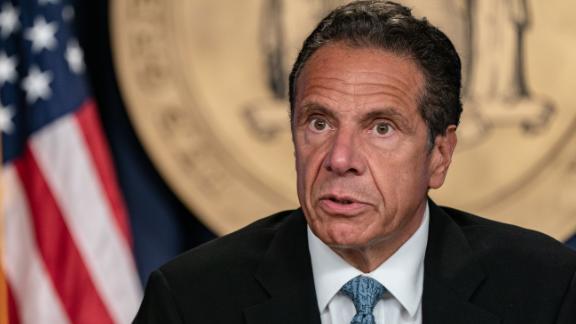 Now playing
02:29
NYT: Third woman comes forward against Gov. Andrew Cuomo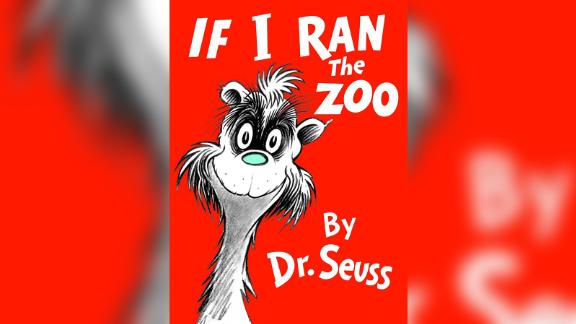 Now playing
01:00
These 6 Dr. Seuss books won't be published anymore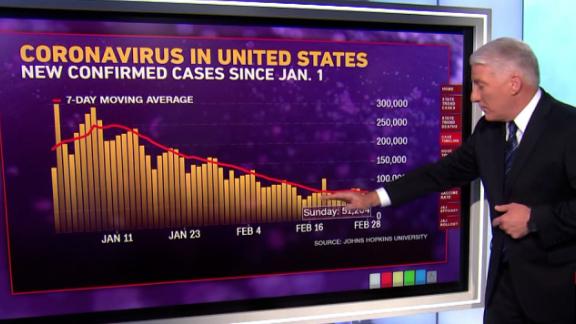 Now playing
03:00
US coronavirus numbers coming down, but not enough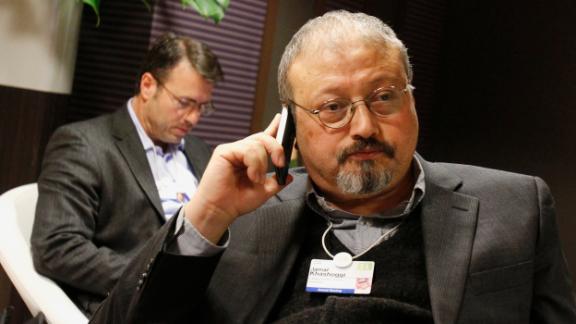 Now playing
02:52
3 names mysteriously removed from Khashoggi Intel report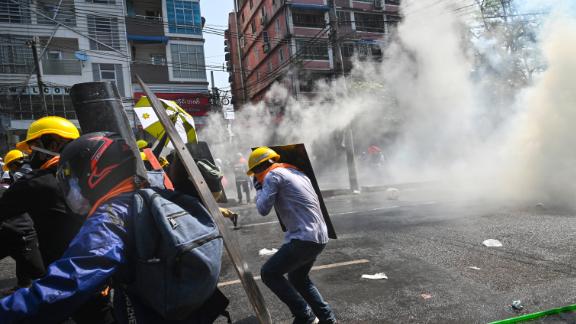 Now playing
02:16
Footage shows tear gas, flash bangs used on protesters in Myanmar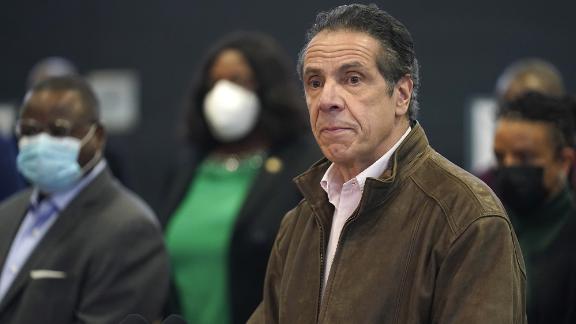 Now playing
01:12
Gov. Andrew Cuomo responds to allegations of sexual harassment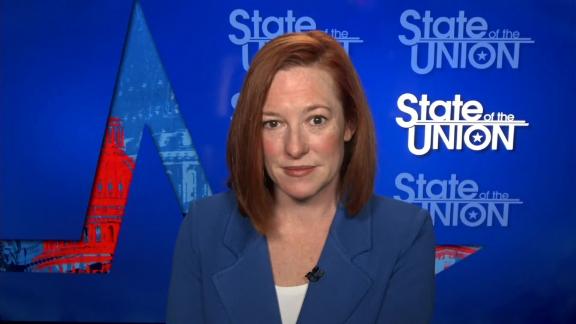 Now playing
03:42
Bash to Psaki: Why hasn't Saudi Arabia been held accountable for murder of Khashoggi?
She described the threat on the anniversary of the 2013 storm as "anxiety inducing." Just talking about it nearly brings her to tears.