Story highlights
Simona di Silvestro is the only female to race a full season in Formula E
But she lost her seat at the end of Season Two
Ex-Formula 1 driver Susie Wolff is now its first team principal
This season Formula E held its highest female participation event at a Saudi Arabia test
(CNN) —
Should the "E" in Formula E also stand for equality?
We may be in the 21st century but women are still a minority in motorsport, even in the futuristic world of electric racing.
There have been three female racers in Formula E's five-year history – but only Simona de Silvestro competed against her male rivals for a single full season. Katherine Legge and Michaela Cerruti drove just six races between them in the sport's inaugural campaign.
This season, ex-Formula 1 test driver Susie Wolff has become Formula E's first female team boss, taking the helm at Venturi – and the calm and collected Scot is surprised she's still making headlines as a high-profile female in racing's male-dominated world.
"I thought the whole gender issue was over when I stopped racing!" she tells CNN. "But I can also see that it's causing quite a lot of interest with me being a team principal."
De Silvestro – who drove for the American Andretti Autosport team in the 2015/2016 Formula E campaign – is also used to the glare of the spotlight.
"As a woman … there is more scrutiny," she explains to CNN. "If I have a bad weekend sometimes people will [find it] easier to say 'Oh it's because she's a girl.'"
READ: Forget A to B, electric cars can now get you from London to Paris
READ: How to drive a 225kph electric race car
Not enough role models
To go from a novelty to the norm is, what Wolff describes as, a "two-step problem."
She explains: "The first issue is there's not enough role models, enough women that are visible to inspire the next generation.
"That leads to the second problem, that we simply don't have enough women entering the sport."
Change comes through opportunity and in December, Formula E staged a unique initiative for female racers in collaboration with the organizers of the Saudi Arabia E-Prix.
Photos: The 2018/19 Formula E season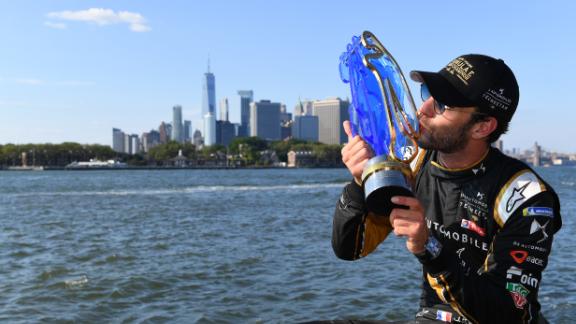 Photos: The 2018/19 Formula E season
Photos: The 2018/19 Formula E season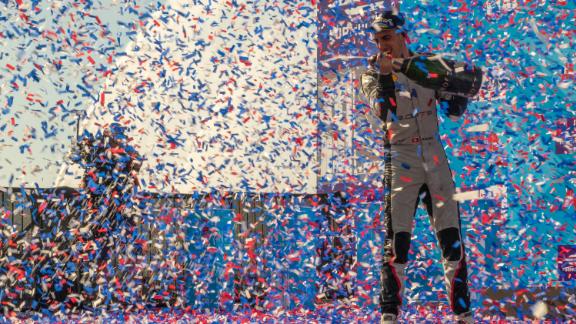 Photos: The 2018/19 Formula E season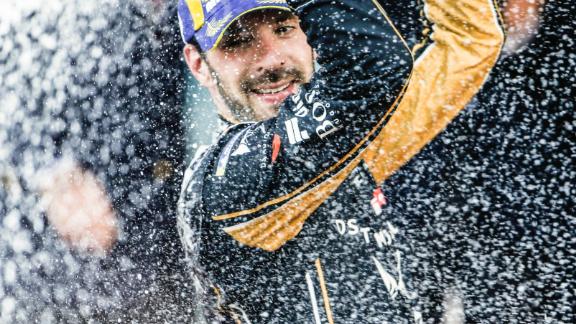 Photos: The 2018/19 Formula E season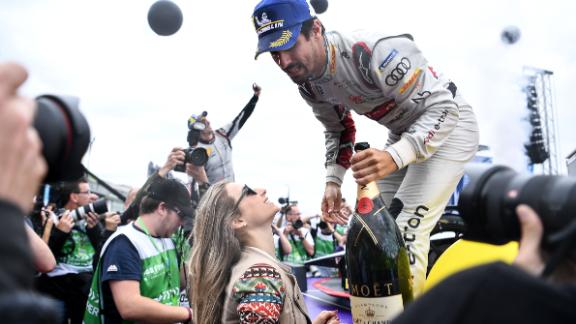 Photos: The 2018/19 Formula E season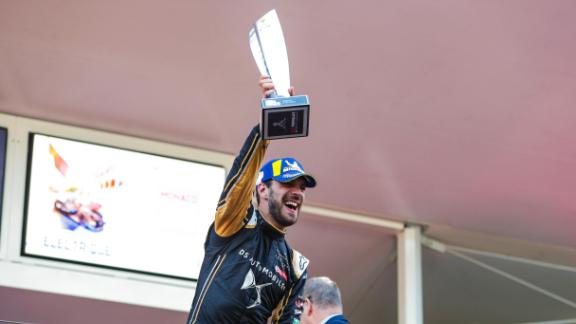 Photos: The 2018/19 Formula E season
Photos: The 2018/19 Formula E season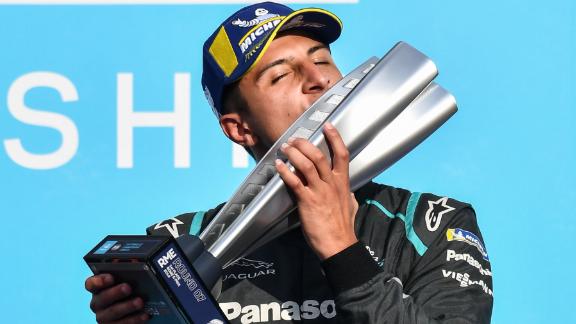 Photos: The 2018/19 Formula E season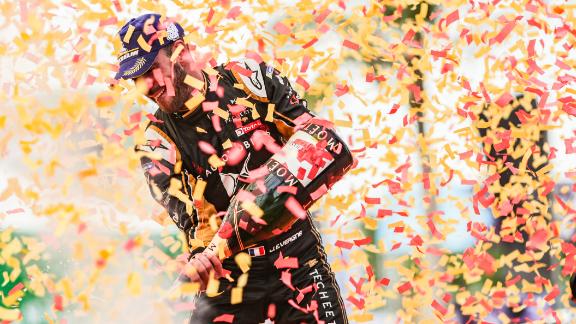 Photos: The 2018/19 Formula E season
Photos: The 2018/19 Formula E season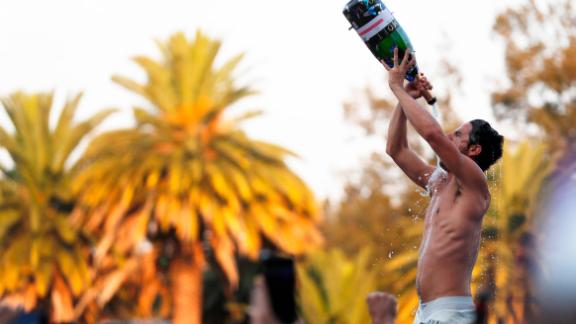 Photos: The 2018/19 Formula E season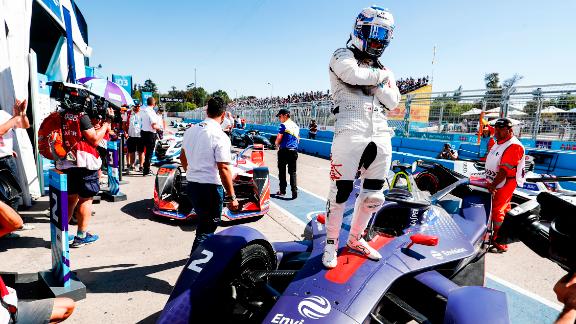 Photos: The 2018/19 Formula E season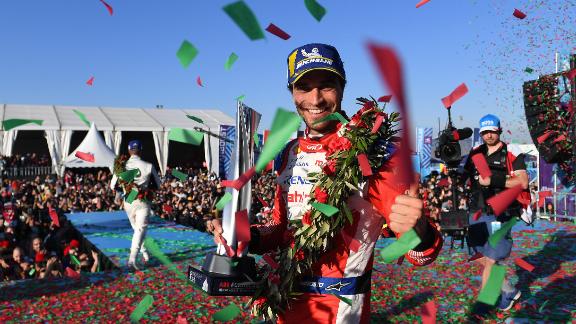 Photos: The 2018/19 Formula E season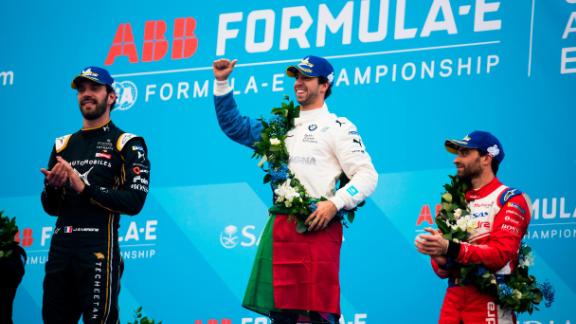 Photos: The 2018/19 Formula E season
The teams were encouraged to run a female, in addition to their regular drivers, at the Ad Diriyah test. In total, nine females took part, making it the sport's highest female participation event.
"It was a great initiative," Tatiana Calderon, who was chosen by DS Techeetah to take part in the test, tells CNN.
"Sometimes people don't want to give you the chance to express all your talent so 'forcing' the teams to take a female was great.
"It's a big challenge, you only have one day to give a good impression and you need to gain the confidence and trust from the team."
Formula E founder and chairman Alejandro Agag now plans to make these inclusive tests an annual event. "We will have tests for women at least once a year," he tells CNN. "It is part of my agenda.
"The more track time women have in the car, the more chances there are that we can get one or two competing in the championship."
DS were so impressed with the Calderon that they offered her, and Briton's Jamie Chadwick who drove in Saudi for NIO, the chance to test again in Marrakesh.
Creating chances for female talent
"After Saudi they wanted me to test again so that means they saw the potential," explains Calderon. "If the Saudi test hadn't happened I wouldn't have had that chance.
"That's exactly what we need in order to get to the top of the series, people giving you chances. It's about creating opportunities for female talent, then it's up to you to open that door fully so they commit to helping you."
Calderon's determination is working. As well as racing in the Formula 2 championship this season – the feeder series for F1 – the Colombian has also been retained as a test driver for the Alfa Romeo F1 team after impressing in a show run in Mexico and a private test for the team at the end of 2018.
Di Silvestro, who finished as the fastest female at the Saudi test, agrees having support from within a team is crucial. She is signed to Wolff's Venturi team as a test driver and is also as an ambassador for Formula E's title sponsor ABB.
"I'm lucky to even be in a team," she says. "If Susie wasn't there I don't think anybody else would be giving me a shot, but she really believes in me.
"It's quite special for me that she has given me this opportunity to help the team with the tests and simulator work. I have to prove that I can get the job done.
"If I'm doing the job correctly … then technically I should get the chance to move up and that's what I'm working hard to achieve."
The Swiss racer has another idea to help talented young females make the step up to a race seat – an all-electric feeder series.
There are several global championships to put drivers on a pathway to F1 – including the FIA's Formula 3 and Formula 2 series – but there isn't a parallel 'junior' electric single-seater series to potentially nurture female talent.
"There are a lot of young girls who are quick but they're not getting the right opportunities," explains De Silvestro.
"A feeder series where there are more opportunities for girls would be a good thing. Maybe there is going to be a feeder series for Formula E in the future … because Formula E is definitely growing and has the potential."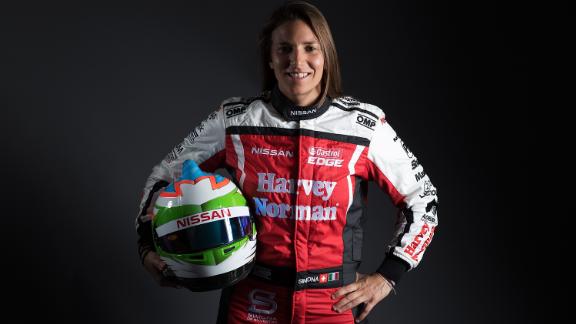 Driving a dream
Di Silvestro's ambassadorial role with ABB – championing the company's work in future mobility and sustainability – is another vital support to her twin aims of returning to the Formula E grid and inspiring the next generation.
"It's important to show I had this dream of being a race car driver and I pushed for it and committed to it," she explains.
"With ABB there are young women who want to be, not a race driver, but an engineer, a mechanic. Maybe it's not the first thing a girl [thinks] to get into but if you're passionate – go for it!"
At this year's Mexico City E-Prix, Wolff also joined forces with the FIA to inspire the next generation.
The Mum-of-one hosted an educational program for girls aged eight to 18, offering the chance to try out activities including karting, pit-stops and science and engineering challenges.
The aim is to roll out the united "FIA Girls on Track – Dare to be Different' initiative across future events in Formula E and beyond.
"The sport is sometimes perceived as a male-dominated environment but the truth is if you just inspire those little girls they could be the potential next engineers or racing drivers," Wolff tells CNN.
"It's just about showing them the possibilities out there. Ultimately if no-one does anything the situation's not going to change. So we need to do something and the Formula E team have been very supportive."
Gutsy decision
Agag is also a supporter of Wolff – he describes her leadership at Venturi as "setting a great standard" which could open doors for future female team principals.
"Her style and her management have really made a big difference so that may get other teams thinking in that direction," he says.
The Formula E founder also agrees with Wolff that female participation in motorsport needs to grow at the grassroots.
"Everything comes back to the talent pool," Agag explains. "Motorsport has been for a long time a male sport … so you have more to choose from a male than a female talent pool, but that's grassroots.
"It's not that a woman can start motor racing when she's 17 – it's too late. It's too late for a man and too late for a woman.
"They need to start karting when they are eight or 10. The women need to start at the same time as the men."
Wolff and the FIA may be doing their bit to future-proof a spot for females on the grid but for now the fact remains that there is no female racing in either of the single-seater world championships.
Di Silvestro is the only female to have raced in Formula E while F1 has not seen a woman compete in a grand prix since 1976.
Are the big players just too timid to take a risk on racing a female?
"All these big teams in racing are there but somebody would need to have the guts to give [women] a proper shot – and that would change it quite a lot," says Di Silvestro.
"But at the moment most of the people who are really high up in any racing team are male, so we maybe have to change their way of thinking or have more people like Susie involved."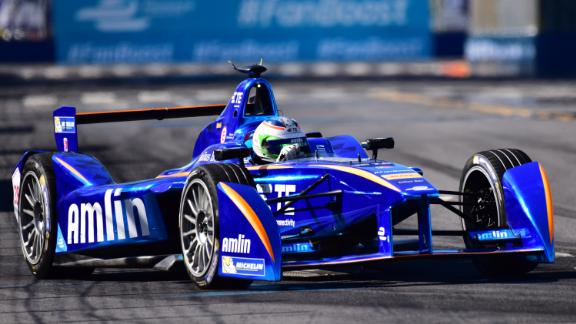 Calderon adds: "I wouldn't say that he or she would be brave to put a female in a car … but it's that next step.
"If you don't earn enough points for the team it's a lot of money that [they] lose so it has to be a female who comes in with great resource and proves that she can deliver as much as another guy."
What is often not understood from the outside is that all female racers – and racers-turned-team-principals like Wolff – don't see themselves as women racers, they just see themselves as racers.
When the sport's major players do too then that is when real change comes.
Does Formula E as a forward-thinking championship have a responsibility to lead the way?
"I would love to have a female driver on the grid," says Agag. "It's frustrating.
"We are really trying to push teams in that direction but unfortunately it's not me that chooses the drivers.
"All we can do is give more opportunities to women to have track time and for the teams to evaluate them and put them back in the car."
Di Silvestro says Formula E is "too established" to act as a testing ground for female talent but she believes the sport is moving in the right direction.
"For how young Formula E is and how quickly it has evolved I think there is already quite a lot of diversity," says Di Silvestro.
"We are seeing more female engineers, hopefully we are role models and more women will be involved in the sport."
Opening doors
Calderon says of her recent testing experience with the DS team: "They told me 'you're not a female, you're a racing driver' and that's exactly what I've always wanted to hear.
"I've always wanted to open doors because of my abilities not because of my gender. I think finally they are starting to understand that."
Calderon is in the unique position of being the only woman to test both current Formula E and Formula 1 cars at the end of 2018. But the 26-year-old feels it is the electric championship which is more likely to put a female back on the grid.
"The history of females in Formula E is much bigger in recent years," she explains. "So I think you're more likely to see a female competing in Formula E than in Formula 1 right now.
"But I do feel like motorsport in general is changing and we're going to get more and more female participation. I hope we will have a female driver, not only in Formula E, but also in F1 in the next couple of years."
The final word goes to Wolff, the last woman to drive, although not race, in F1 and now on a mission in Formula E.
"I don't think Formula E has a responsibility more than anyone else to provide more opportunity for women," she sums up. "That's something that has to be done across the board.
"What's great for Formula E is that it's another platform for drivers … and it can play an important role."