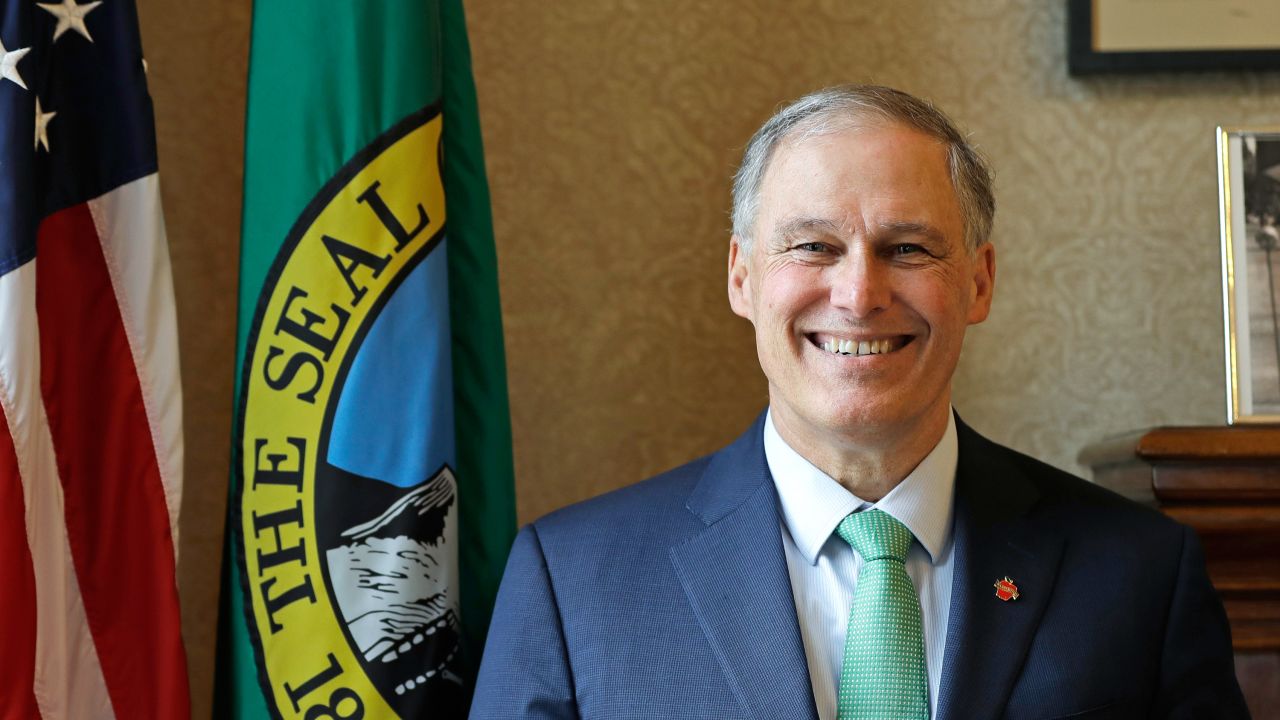 In photos: Former presidential candidate Jay Inslee
Updated 9:48 PM EDT, Wed August 21, 2019
Washington Gov. Jay Inslee suspended his presidential campaign on Wednesday, August 21.
Inslee, who is serving his second term as governor, made combating climate change the top priority of his campaign.
"We're the first generation to feel the sting of climate change. And we're the last that can do something about it," Inslee said when he announced his campaign in March.
Before he was governor, Inslee was a congressman and a criminal prosecutor.
He has been a vocal opponent of President Donald Trump, and he sued Trump after the President tried to ban immigration from several Muslim-majority countries.