CNN —
May the Fourth be with you! Star Wars Day 2019 is here in full force, and we've been hard at work hunting down our favorite toys, clothing, accessories, appliances, drones and everything else in the galaxy.
Here are our top picks for Star Wars Day across many retailers, such as ShopDisney, Target and Lenovo, to name a few. Moreover, to make it even easier, products are sorted by requested categories, so you won't have to take a trip to the Andromeda galaxy.
While some of these are full price, keep your eyes peeled for codes listed below or on splash screens from these respective retailers. Many are offering free, fast shipping as well. So what are you waiting for, grab these while you still can, without jumping to hyperspeed.
Clothing
Photos: Shop the latest Star Wars clothing for May the Fourth
Photos: Shop the latest Star Wars clothing for May the Fourth
Photos: Shop the latest Star Wars clothing for May the Fourth
Photos: Shop the latest Star Wars clothing for May the Fourth
Photos: Shop the latest Star Wars clothing for May the Fourth
Photos: Shop the latest Star Wars clothing for May the Fourth
Photos: Shop the latest Star Wars clothing for May the Fourth
Photos: Shop the latest Star Wars clothing for May the Fourth
Photos: Shop the latest Star Wars clothing for May the Fourth
Photos: Shop the latest Star Wars clothing for May the Fourth
Photos: Shop the latest Star Wars clothing for May the Fourth
Photos: Shop the latest Star Wars clothing for May the Fourth
Photos: Shop the latest Star Wars clothing for May the Fourth
Photos: Shop the latest Star Wars clothing for May the Fourth
Photos: Shop the latest Star Wars clothing for May the Fourth
Photos: Shop the latest Star Wars clothing for May the Fourth
Photos: Shop the latest Star Wars clothing for May the Fourth
Photos: Shop the latest Star Wars clothing for May the Fourth
Photos: Shop the latest Star Wars clothing for May the Fourth
Photos: Shop the latest Star Wars clothing for May the Fourth
Accessories
Photos: Shop the latest Star Wars accessories for May the Fourth
Photos: Shop the latest Star Wars accessories for May the Fourth
Photos: Shop the latest Star Wars accessories for May the Fourth
Photos: Shop the latest Star Wars accessories for May the Fourth
Photos: Shop the latest Star Wars accessories for May the Fourth
Photos: Shop the latest Star Wars accessories for May the Fourth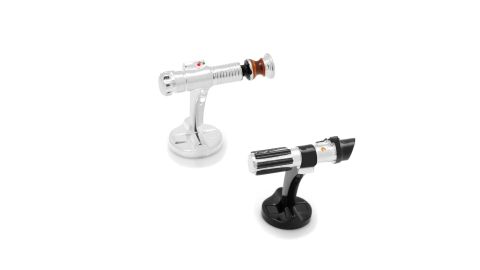 Photos: Shop the latest Star Wars accessories for May the Fourth
Photos: Shop the latest Star Wars accessories for May the Fourth
Photos: Shop the latest Star Wars accessories for May the Fourth
Photos: Shop the latest Star Wars accessories for May the Fourth