(CNN) —
After a decidedly rocky run-up to the official announcement of his presidential candidacy, Joe Biden has to be happy with where he finds himself in the race today – particularly after a 24-hour run that simply could not have gone any better for him.
It all began Monday morning when President Donald Trump took to Twitter – as he does – to launch a series of attacks on Biden.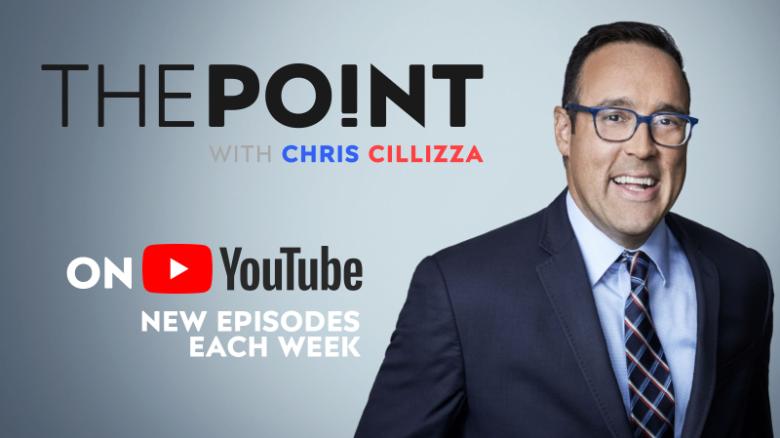 "The Media (Fake News) is pushing Sleepy Joe hard," tweeted Trump. "Funny, I'm only here because of Biden & Obama. They didn't do the job and now you have Trump, who is getting it done - big time!" It was one of five(!) tweets about Biden that Trump sent on the day – even as his advisers were asking him to avoid singling out any specific 2020 candidate for fear of elevating them.
Uh, you think? The way Biden wins this 20-way primary isn't as a fresh face or as the most liberal candidate. He wins by convincing Democrats that the only thing that really matters is beating Trump – and that he is the best person in the race to do that.
And the best possible way for Biden to make the case is to have Trump single him out for attacks. I guarantee you that Biden's campaign made sure every Democratic activist in an early state and every donor in the country saw Trump's tweets within minutes of the President typing them out. See, we told you Biden is the one Trump fears the most! Trump is attacking Biden because he knows that Biden is the Democrat who can take the industrial Midwest – and the presidency – from him!
If Biden wrote Trump's tweets himself, he could not have scripted it any better. The more Trump attacks Biden, the easier time Biden has making the case that a) he is the most electable candidate and b) Trump knows that and is playing scared.
And Biden appears to have found a balance on questions over the treatment of Anita Hill in the 1990s – giving an answer on "Good Morning America" that took more ownership than he has in the past for how Supreme Court Justice Clarence Thomas's accuser was treated during confirmation hearings.
That alone would have made for a good start to the week for Biden. But there was more – in particular a new CNN-SRRS poll in which the former VP has a wide lead – 24 points – over Sen. Bernie Sanders in a hypothetical national poll featuring the Democratic 2020 field. That's a considerable improvement from a CNN poll last month in which his edge over Sanders was only 9 points. (Worth noting: Biden likely got a bit of a bump in the poll from the attention he drew for his announcement last week; the poll was in the field from April 25-28.)
The poll affirms the idea that Biden is a clear frontrunner – a place where has was hoping to be soon after getting into the race. But there are plenty of other elements of the poll that should make him feel quite good too.
First, the CNN survey suggests that Biden's (unstated) belief that Twitter Democrats are not the whole of the Democratic Party is right. While Biden is being derided in some corners of Twitter as an old white guy whose moderate politics don't fit the new, diverse face of the party, the poll suggests otherwise. Biden enjoys the support of 50% of non-white Democratic voters as compared to just 14% for Sanders. And remember that black voters played an absolutely critical role in selecting the last two Democratic presidential nominees in the form of Barack Obama in 2008 and Hillary Clinton in 2016.
Second, the CNN poll makes clear just how much Democrats prize a candidate who can win in November 2020. Almost half – 46% – said that electing a candidate who can beat Trump was "extremely" important to their decision – putting electability as the No. 1 priority in the poll.
Now. It's April 30, 2019. Biden had a few rocky weeks in the run-up to his announcement and he's likely to have a few more in the days and weeks to come. But the last 24 hours have gone perfectly for him – and set the former VP up to have a very good first full week on the 2020 campaign trail.