Editor's Note: Alice Stewart is a CNN Political Commentator and former communications director for Ted Cruz for President. The views expressed in this commentary are her own. View more opinion at CNN.
(CNN) —
Former Vice President Joe Biden is in and the race is on for the Democratic nomination for president. Now the field of 20 candidates must strategize their way forward in the take-no-prisoners era of President Donald Trump. With the leader of the free world unconstrained by niceties, unabashed in name-calling, and unpredictable on Twitter, how do Democrats respond and avoid a repeat of 2016?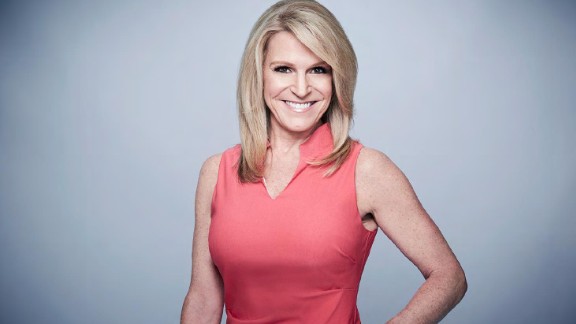 We've heard it in the hit series "Game of Thrones": "It's hard to put a leash on a dog once you've put a crown on its head." It's true – President Trump is living proof; he's already referring to Biden as "Sleepy Joe." Trump will engage in bare-knuckle campaigning and Democrats need to take off the gloves and be prepared for a fight.
As for what Democrats should do now, some things are standard in the primary process. Having worked in communications on the presidential campaigns of the last three Republican winners of the Iowa Caucuses, I have learned a few nonpartisan rules of the road for the early primary states. Keep in mind: Free advice is generally worth the price.
First – don't be fooled by the southern hospitality in South Carolina. Politics is a blood sport there, cleverly disguised by seersucker suits and "bless your hearts." Second – folks in New Hampshire truly espouse their "Live Free or Die" motto, so avoid standing in the way of a patron and their blue plate special when campaigning at the Red Arrow Diner in Manchester. Third, never, I mean never, eat a corn dog in front of the media at the Iowa State Fair.
Just Google that last one – you'll understand.
As for what to say, this is where Democrats seem to have different strategies. Many are focusing on support for progressive issues such as the Green New Deal, Medicare for all, and free college tuition. On one hand, highlighting the issues important to their base and showing contrast with their rivals in policy is a smart tactic in a primary. On the other hand, they also need a candidate who can defeat Donald Trump in the general election, which may involve appealing more overtly to centrists.
Joe Biden took a different rollout approach from other Democrats. He made his announcement about President Trump's divisive nature and framing this race as a "battle for the soul of this nation." In essence, he was leapfrogging over the primary candidates and positioning himself slap dab in the general election race. It's what you call a high risk, high reward move.
As for the primary process, it's standard practice for candidates on the GOP side to vow to engage in the Reagan Rule, to "not speak ill-will of a fellow Republican." Former President Barack Obama has encouraged the current field of Democratic candidates to "avoid a circular firing squad."
In 2008, the late great Sen. John McCain would come in Gov. Mike Huckabee's green rooms and run through some of his debate jokes with us. Some would ding a particular challenger in a not so flattering way. Huckabee was a great barometer as to which ones to go with and which ones to cut. McCain generally took his advice. He was always funny and always respectful.
In 2012, the kind-natured Sen. Rick Santorum was seen by some as a little off-putting, so he began to wear his signature sweater vests and he took on a softer-gentler tone and appearance. Sometimes it's the little things that mean a lot.
Moving on to 2016, there was no Reagan Rule or even a Golden Rule for Donald Trump. He criticized every challenger from Lyin' Ted, to Little Marco, to Low-energy Jeb, and we can't forget "Crooked" Hillary Clinton.
My former boss, Sen. Ted Cruz, had enough of Trump criticizing his wife and let it be known, calling Trump "a sniveling coward" and told him to leave his wife "Heidi the hell alone."
Fast forward to the 2020 race, President Trump has already brought out the nicknames – Elizabeth Warren as "Pocahontas," "Sleepy Joe Biden, "Crazy" Bernie Sanders, a "stone-cold phony named Robert Francis O'Rourke,"and even Weirdo Tom Steyer. Stand by for more, the president is reportedly "work shopping" nicknames for other 2020 candidates.
The question is – do voters care?
A recent Georgetown Institute of Politics and Public Service poll found 90% of voters expressing concern about "the uncivil and rude behavior of politicians." At the same time, just 85% of voters want political leaders to seek "compromise and common ground."
Time will tell if Biden's decision to focus on President Trump and core values of the nation over core policies of the Democratic Party is a winning formula. Even before stepping onto the track, Biden has been the Democratic frontrunner. The Real Clear Politics (RCP) average shows him with a six-point lead over Bernie Sanders, Kamala Harris and Pete Buttigieg.
Given that the presidential race is based on state-by-state contests, early state polls are critical. In Iowa, where the first presidential caucus is held, RCP has Biden ahead by four points, leading Sanders, Buttigieg and Harris respectively.
Things are different in the first primary state, New Hampshire, where Sanders leads by two points over Biden, Buttigieg and Elizabeth Warren.
Get our free weekly newsletter
Those numbers will ebb and flow over the next nine months, leading up to the Iowa Caucus in February. A lot can, and will, happen.
If we have learned nothing else since President Trump took up residence at 1600 Pennsylvania Avenue, we have learned "you can't teach an old dog new tricks." You can't even put a leash on it. Democrats would be wise to campaign accordingly.