It was the moment that prompted Manchester City and England star Raheem Sterling to become an unofficial spokesman for his generation of players on the issue of racism.
He was presented with the Integrity and Impact Award – founded by Dow Jones Sports Intelligence – by his international manager Gareth Southgate at the BT Sport Industry Awards on Thursday.
The recognition comes during a year in which the winger has become a central figure in highlighting and challenging the racial abuse and lack of diversity prevalent in the sport.
On being presented with the award, Sterling said: "I was just speaking about my personal experiences, I didn't expect it to get so much attention, I just wanted to bring it to the attention of my audience on Instagram. It's been really pleasing to see people listening and trying and do better."
He added that he, himself, had been influenced by his own footballing role-models. "Partly what happens when you try to do good things is you set examples for the next generation coming through," he explained.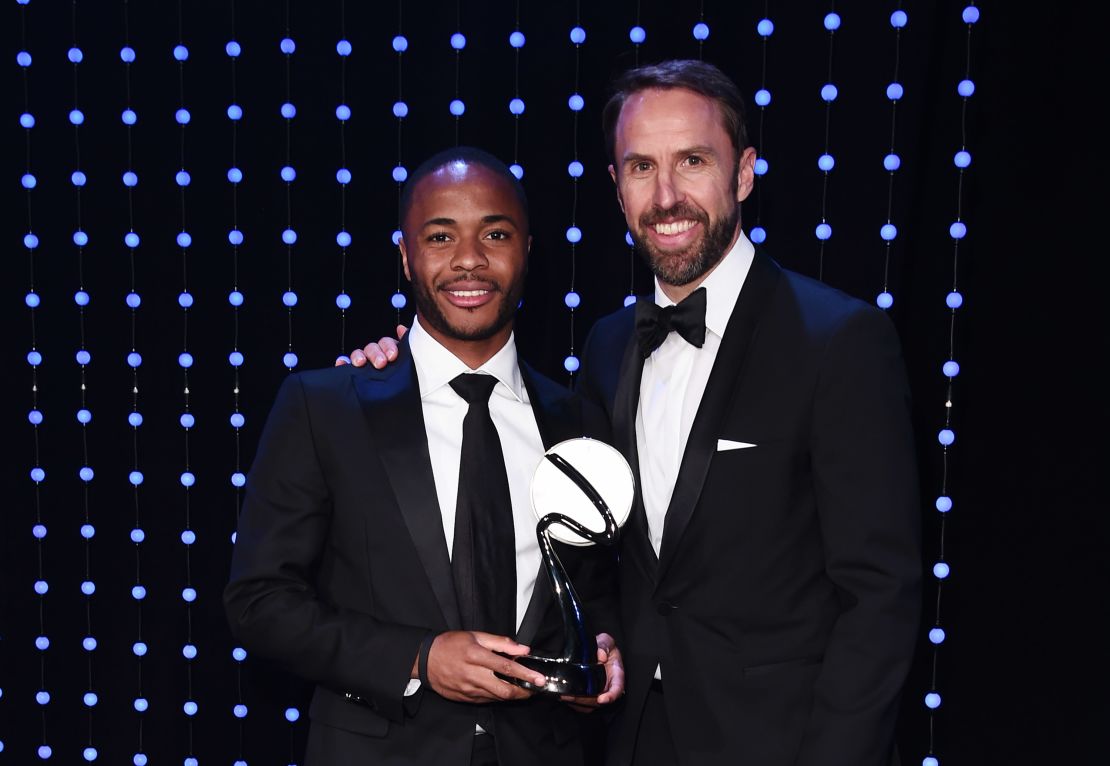 "Coming from Liverpool I had people around me like Steven Gerrard that I looked up to and I'm looking at him and thinking what can I do within myself to be half the person and player he was.
"You take little things and each year you try and develop them and become better not just on the field but off it as well."
Sterling becomes the second recipient of the award, following Rachel Denhollander in 2018. She was the first survivor to speak out against disgraced USA Gymnastics doctor Larry Nassar.
Only on Monday, Sterling fronted a campaign led by UK newspaper The Times, calling for the footballing authorities to change the way in which it tackles racism, as well as demanding stronger sanctions for those found guilty of the abuse.
In his own article as part of the launch of the action plan, Sterling wrote: "I don't want the next generation to suffer like me."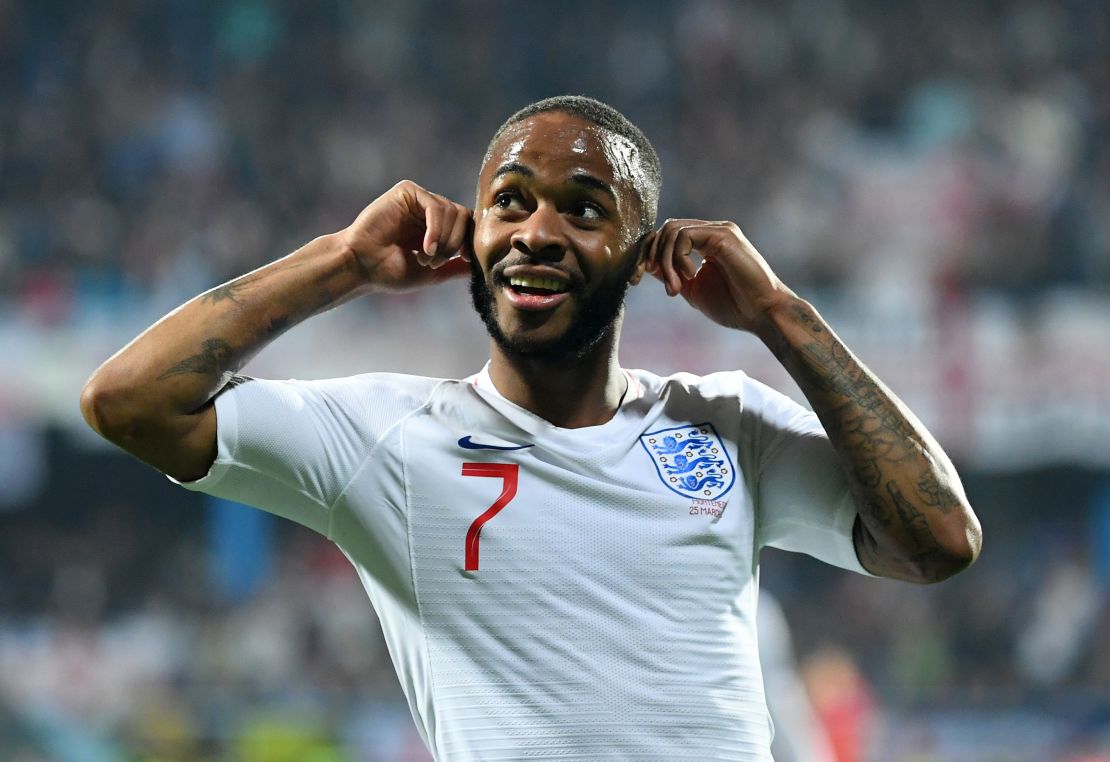 READ: 'I didn't mean to be a leader:' How Raheem Sterling took on racists
READ: 'Enough is enough': Footballers boycott social media in protest at racist abuse
The manifesto set out by the publication – and backed by a range of fellow professional players – follows a season in which multiple players in the English game have faced racial abuse, both in domestic and international matches.
After being targeted along with England teammates Danny Rose and Callum Hudson-Odoi during a 5-1 win against Montenegro, Sterling stated in a post-match interview: "It's 2019 now … we can only bring awareness and light to the situation." Sterling had cupped his ears to the offending supporters after scoring England's fifth goal in order to highlight the situation.
His position as an unofficial spokesperson in the fight started with an Instagram post in December, just 24 hours Sterling had allegedly been racially abused by Chelsea fans during Manchester City's defeat at Stamford Bridge.
He posted two articles from the MailOnline – one covering a young white player, the other a young black player – arguing they highlighted the role the media plays in perpetuating racial prejudices in society.
On publicizing his thoughts, Sterling said: "I didn't mean to be a leader. I don't think I'm a leader. It's just something I thought to myself that I'd been seeing for a while and I thought it was sad and I just wanted to bring awareness."
Earlier in April, a plethora of professional players in England and Wales staged a 24-hour boycott of social media platforms in protest against the lack of action taken by social media platforms in response to racial abuse.
The appeal, which has been backed by a range of stars, including Sterling's teammate Kevin de Bruyne and ex-Arsenal Women captain Alex Scott, is based around the strapline "Enough."