Editor's Note: Eliane Luthi is UNICEF's Chief Communication officer for Mali. She recently visited the survivors of the Ogossagou massacre in which 134 people died last month. The Malian government resigned Friday in the wake of the massacre.
Luthi, an advocate for children's and women's rights, writes a first-person account of her visit to the children and their families in the aftermath of the attacks.

The views expressed in this commentary are hers.

On the night of 23 March, the village of Ogossagou was attacked, leaving 46 children dead, according to United Nations estimates.
One of them was Maimouna Barry's youngest daughter Aminata, 7, who died while trapped inside the family home when flames began to consume it. When her body was found, Maimouna, 45, said she couldn't bring herself to look.
Maimouna showed me what was left of her family home and the corner store she used to run. Where there used to be mats, chairs, and a corner store full of rice, sugar, and soap, there is nothing but ashes.
The region's Fulani ethnic community is frequently targeted and accused of having ties to area jihadist organizations, according to the UN.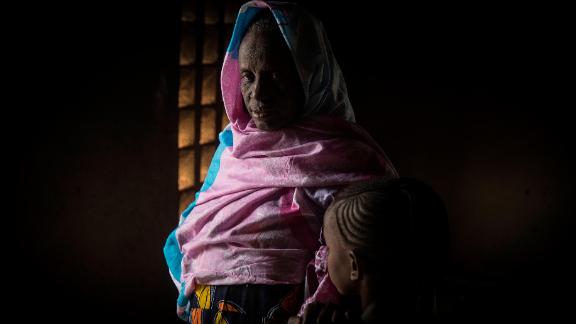 © UNICEF/UN0296561/Keïta/© UNICEF/UN0296561/Keïta/© UNICEF/UN0296561/Keïta
Similarly, Mali army posts routinely come under attack by separatists and al Qaeda in the Islamic Maghreb, the terror group's North African offshoot.
One of the hardest parts, Maimouna said, was telling her 10-year-old daughter Hawa that her little sister died in a fire.
Hawa screamed and threw herself on the ground, not wanting to believe the news.
The pain I witnessed in this village is indescribable. No parent should ever have to experience this.
Maimouna's story is one of many devastating stories I heard. Families here have lost everything: their children, their parents, their homes, their cattle, and their livelihoods.
I met many of the women and children several days after the attack and they were still in the same clothes they were wearing on the night of the attack or the night they fled. These clothes are now the only possessions they have left.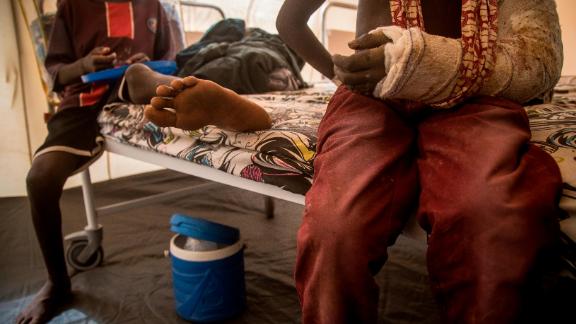 © UNICEF/UN0296723/Keïta/© UNICEF/UN0296723/Keïta/© UNICEF/UN0296723/Keïta
Besides the children that were killed, it is estimated that more than 30 children were injured. When I met them in the hospital immediately after the attack, some of them still had bullets lodged in their bodies.
One girl had a fractured face and another girl's hand was crushed. All of them are suffering from psychological trauma.
Little Mamadou*, 9, is one of them. He was evacuated from Ogossagou by ambulance with a broken arm, which happened when a bullet hit him.
"When he arrived here, his eyes were red and he could hardly speak," recalls social worker Bouakary Keita.
"The only thing he could say was: 'They killed my mother in front of my eyes, didn't you see?'"
Today, thanks to Bouakary's support, Mamadou is slowly starting to speak and play again. On top of providing medical assistance, UNICEF and our NGO partner Coopi are helping children overcome trauma.