John William King sought to terrorize blacks in east Texas by murdering James Byrd Jr., but his vicious crime instead (eventually) provided federal law enforcement with additional tools to punish perpetrators of hate crimes.
King was convicted in 1999 in the dragging death of Byrd, as were two of his cohorts, Lawrence Russell Brewer and Shawn Berry. Brewer was executed in 2011, and Berry, who cooperated with police, is serving a life sentence.
King, who was executed Wednesday evening, long maintained his innocence, saying Berry was solely responsible, but his appeals claiming ineffective assistance of counsel were repeatedly denied. A federal appeals court upheld his conviction last year, and the US Supreme Court declined to hear his case in October.
Following King's execution by lethal injection in Huntsville, Texas, here's a look at the hate crime legislation the 1998 murder helped materialize.
The act
The federal act is often associated with the killing of Matthew Shepard, a gay student beaten to death in Wyoming, but the full name of the law is the Matthew Shepard and James Byrd Jr. Hate Crimes Prevention Act.
While the Civil Rights Act of 1968 provided for federal prosecution of anyone who hurt or interfered with someone because of her or his race, religion or nationality, the law pigeonholed such crimes.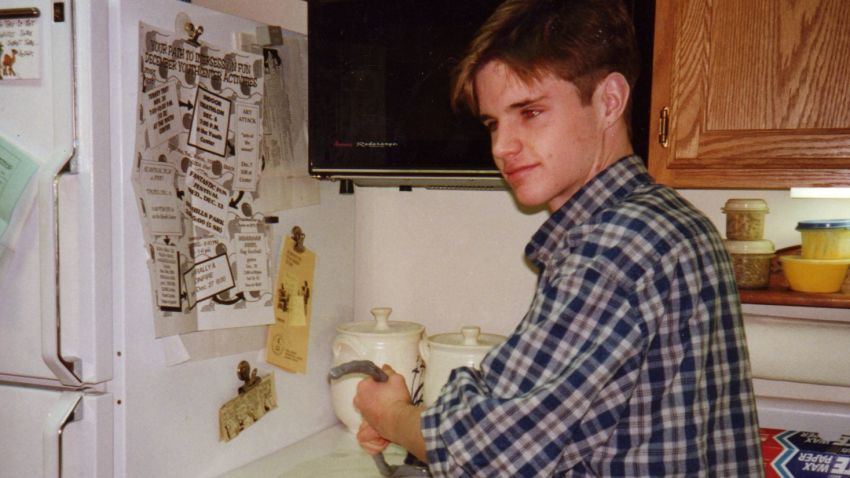 Matthew Shepard's mom: We've stepped back (2018)
The victims, the law said, applied only to those engaged in federally protected activities, such as going to school, serving on a jury or voting. In 1995, the Violent Crime Control and Law Enforcement Act upped the penalty for hate crimes.
The hate crime law spurred by the Byrd and Shepard slayings removed the provision that the victim had to be engaged in a federally protected activity. It also required the FBI to add gender- and gender identity-based violence to the list of hate crimes the agency was already tracking.
How does it define hate crime?
A hate crime is defined as hurting someone – or if the perpetrator employs fire or a weapon, attempting to hurt someone – based on their "actual or perceived race, color, religion, national origin," according to the Justice Department.
It adds that the crime must also be "committed because of the actual or perceived religion, national origin, gender, sexual orientation, gender identity, or disability of any person and the crime affected interstate or foreign commerce or occurred within federal special maritime and territorial jurisdiction."
When did it pass?
It took five congressional sessions to get it through. First introduced in April 2001 and championed by then-Rep. John Conyers, D-Michigan, the bills did not make it far in the legislative process. Most died in House or Senate committees.
A version passed the House in 2007, but didn't make it out of Senate committee after President George W. Bush threatened to veto a bill because his advisers deemed hate crime legislation "unnecessary and constitutionally questionable."
Over the objections of several lawmakers who called it Orwellian, the act passed both the House and Senate in 2009 as part of a defense bill. President Barack Obama, who had promised to make it a priority of his presidency, signed it into law on October 28, 2009.
Was there a reason for the holdup?
Some lawmakers and experts felt the law was redundant and that the laws in place at the time addressed the crimes and punishments outlined in the act.
Others felt it was an attempt at thought control or that it might violate free speech, particularly when it came to those speaking out against the LGBTQ community on religious grounds. There were also legal experts concerned that the act amounted to double jeopardy.
Trump honors 'Tree of Life' shooting first responder
Supporters argued that the bill's wording protected free speech and that the repercussions of being the victim of a hate crime were more profound – and took longer from which to recover, especially in the LGBTQ community.
Then-Attorney General Eric Holder testified the act was necessary to combat a spike in hate crimes, most notably in Latino communities.
He cited 77,000 hate crime incidents reported by the FBI between 1998 and 2007, which amounted to "nearly one hate crime for every hour of every day over the span of a decade."
Who was James Byrd Jr.?
The brutality of James Byrd Jr.'s killing doubtless helped push lawmakers to action. Byrd was a 49-year-old father of three, who on the morning of June 7, 1998, was leaving a party when John King and King's friends picked him up.
They drove him to a secluded area where they beat him and spray-painted his face before tying a logging chain around his ankles and dragging him behind a pickup truck for almost 3 miles, authorities said.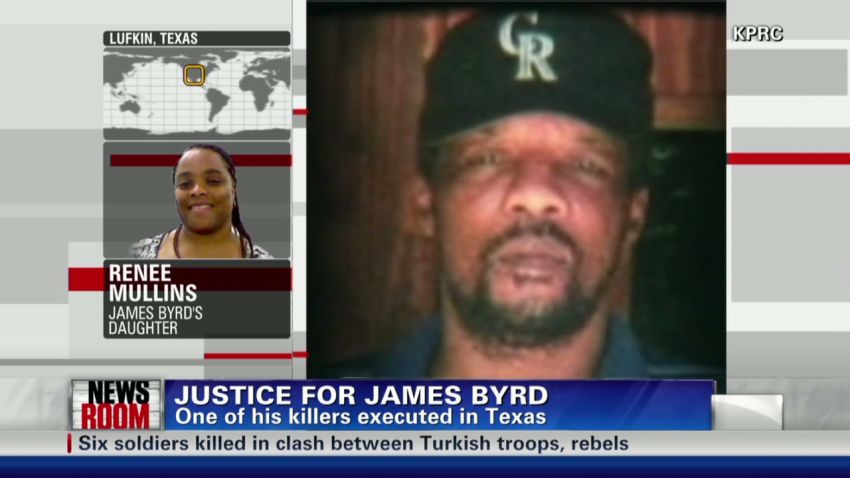 Justice for James Byrd (2011)
Police found most of Byrd's body June 7, 1998, a Sunday, in front of a church outside Jasper, about a two-hour drive northeast of Houston, not far from the Louisiana border. The church was home to a black cemetery. The rest of Byrd's body was found about a mile and a half away, court records indicate.
"Byrd's death and dismemberment were caused, according to the pathologist, when he was slung into a culvert on the side of the road," according to the records.
Who was Mathew Shepard?
On October 6, 1998, the University of Wyoming student departed an LGBT student meeting and went to a bar, where he met Aaron McKinney and Russell Henderson.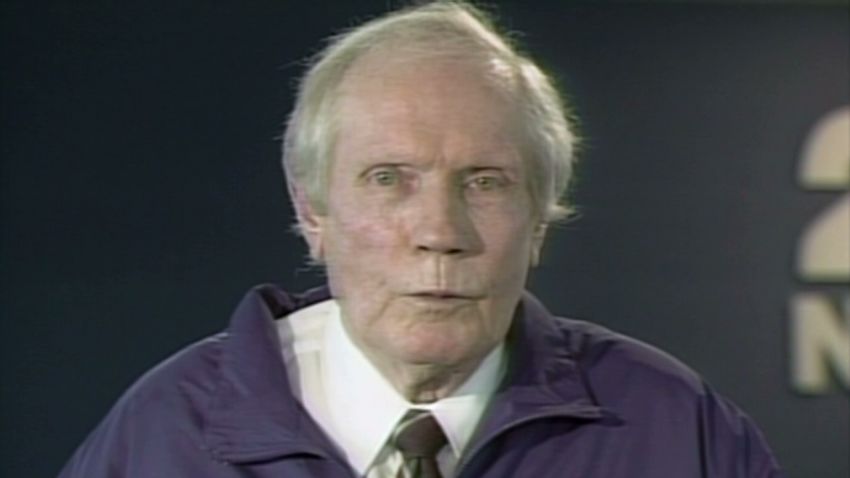 2003: Phelps on Matthew Shepard statue
The men left with Shepard and drove to a remote spot in east Laramie where they beat him and whipped him 19 to 21 times with the butt of a .357 Magnum, one of the blows smashing his brain stem. Comatose, Shepard was left bound to a fence until a mountain biker, at first mistaking him for a scarecrow, found him about 18 hours later.
The 21-year-old died days later at a Fort Collins, Colorado, days later. Convicted in 1999, McKinney and Henderson received life sentences. McKinney is serving his in Mississippi, Henderson in Wyoming.
How many people have been charged under the law?
In June 2018, the Justice Department said it had charged more than 200 defendants with hate crime offenses in the previous decade.
The department used the hate crimes act to indict 88 people in 42 cases, securing 64 convictions as of June 29. In 2017, the latest statistics available, all 32 people indicted under the act were convicted, the department said.
Booker calls Trump's stance on racial violence repugnant
Of 16,149 participating law enforcement agencies, 2,040 of them reported hate crime incidents that year. California (1,094), New York (552), Washington state (510), New Jersey (495), Michigan (456) and Massachusetts (427) saw the most hate crimes reported, according to the FBI.
The FBI reported 15 murder or manslaughter victims in 2017, but the most common offenses were intimidation and assault.
Blacks, Jews, whites and gays, in that order, were most often the targets, the FBI said.
What about transgender victims?
The 2017 numbers include 106 transgender victims and 13 gender nonconforming victims.
Police determining if assault on transgender woman a hate crime
In May 2017, Joshua Vallum of Lucedale, Mississippi, became the first person prosecuted under the hate crimes act for violence against a transgender victim.
After learning his ex-grilfriend, Mercedes WIlliamson, was transgender, Vallum repeatedly stabbed her and hit her with a hammer. He was sentenced to 49 years in prison.