(CNN) —
On Tuesday night, former Tampa Police Chief Jane Castor was elected mayor of Florida's third-largest city. Castor's victory was national news because she's the first lesbian elected mayor in Florida – and the first in the broader southeast as well.
In search of more info about Castor and the broader political landscape that elected her, I reached out to Tampa Bay Times reporter Kirby Wilson. Our conversation, conducted via email and lightly edited for flow, is below.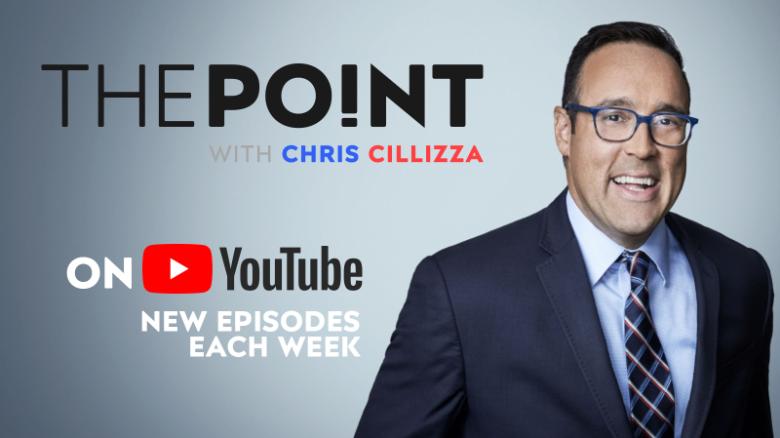 Cillizza: How expected/unexpected was Jane Castor's victory (by a margin of 46 points)?
Wilson: Predicting politics in 2019 is a bad idea if you don't have a robust model with good data. Only a few polls were conducted on this race, so we didn't have good data. Having said that, going into Tuesday, Castor's win was all but inevitable. The margin was huge, but it wasn't really surprising.
The biggest reason why was empirical: Castor, 59, nearly ended the mayor's race before it really began. In the March 5 primary, Castor came about 1,000 votes short of a majority in a seven-way race. Had she gotten that majority, there would have been no runoff. That set up a situation where the second-place finisher in the primary, the deep-pocketed David Straz, needed to win basically every non-Castor vote from March to stand a chance in the April 23 runoff. The best way to do that, his team figured, was to go negative.
Straz, 76, a well-known philanthropist and retired banker, questioned Castor's record as Tampa's police chief. He eschewed debates and tried to argue in mailers and television ads that Castor was the consummate corrupt insider. Straz's strategy was widely panned. Tampa's outgoing mayor, Bob Buckhorn, who vociferously backed Castor in the campaign, called Straz's campaign a "dumpster fire" on Tuesday and said his campaign team "should be charged with elder abuse."
Cillizza: What's Tampa like, politically speaking? Conservative? Liberal? In between?
Wilson: The city of Tampa is heavily Democrat-leaning. A majority of voters in the 2019 mayor's race were Democrats. Going into the 2019 elections, every city council member was a Democrat. The elections did not change that. But it's no San Francisco. The Democrats that have run the town for the better part of a decade are widely seen as more pragmatic than ideological. Buckhorn worked with former Republican Gov. Rick Scott – the ultimate villain for Florida Democrats – on a number of economic proposals. Jane Castor, actually at one time a Republican herself, looks to be very much in the Buckhorn mold.
Cillizza: How much of an issue – if at all – was Castor's sexuality in the race? Did she talk about it? Did her opponent?
Wilson: Castor did not really discuss her sexuality in the race. Neither did her opponent, Straz. It might be tempting to discount the history that's tied up in Castor's identity. That would be misguided. As recently as 2013, a local County Commission law forbade Tampa's government from recognizing or participating in the city's pride parade. Same-sex couples were only allowed to marry in Tampa starting in 2015. Tampa's LGBTQ community was well aware of the historic implications of Castor's election. And she's not just Tampa's first openly gay mayor. Advocates say Castor is the first openly gay woman to lead a major southeastern city.
Cillizza: Are there broader lessons – for either or both parties – to be learned about Florida from this race?
Wilson: Tampa has been no exception to some of the national trends we've seen in politics. Urban centers are generally becoming more liberal, and rural areas more conservative. I'm not sure how Republicans overcome this trend to regain control of Florida's third-largest city. Especially in today's national political climate, it's hard to imagine a Republican succeeding in Tampa when every decision he or she makes on the campaign trail will be compared in some way to Donald Trump.
Democrats, for their part, should be reminded of the importance of consistent messaging. The party has been out of power in Tallahassee for more than two decades, but time and again they seem to look for the quick fix. In the 2014 governor's race, they hoped the moderate Charlie Crist's name recognition would win out. In 2018, they went the opposite direction, nominating the ultra-progressive and relatively unknown Andrew Gillum. Neither candidate's message had much equity with Democratic voters, and neither strategy worked. (Important note: Both of these elections were super close, so take any broad lessons learned with a grain of salt. They could easily have gone the other way.)
Tampa's Democratic political nexus – which includes Buckhorn, the outgoing mayor; the state senator representing the city, Janet Cruz; and now Castor – all had decades of experience in public service before running for their current offices. It takes a long time, a lot of consistent messaging and – perhaps most importantly – a lot of luck to win the trust of voters.
Cillizza: Finish this sentence: "In five years, Jane Castor is ______________." Now, explain.
Wilson: Remember what I said about predicting politics?
Ugh, fine. "In five years, Castor is into her second term as mayor."
She's quietly fielding calls about other offices she could run for in 2026 (governor?) or 2028 (Congress?) It's easy to describe any successful Florida Democrat as a "rising star" because there are so few successful Florida Democrats. We'll have to see how Castor governs before we start speculating about other jobs.