(CNN) —
Meghan, Duchess of Sussex has made a habit of modernizing Britain's royal family – but the upcoming birth of her first child is set to overturn today's norms, harking back instead to the Windsor clan's past.
The duchess is expected to follow in the footsteps of Queen Elizabeth II herself, by giving birth to her baby at home – and she has reportedly hired a doula, or birth companion, to help her through the process.
That would mean that, unlike her sister-in-law, Kate, or her late mother-in-law, Diana, Meghan wouldn't step into the glare of the world's media hours after giving birth. Both royals appeared for a photo call outside the Lindo Wing – the private maternity ward at St. Mary's hospital in west London – shortly after the delivery of their children.
The baby's due date is not known. Harry and Meghan have only said the child will be born in the spring of 2019.
The private couple will be pleased that some royal birthing traditions have been consigned to history.
"It used to be that the prime minister had to sit in on the birth of a royal baby, centuries ago, to verify that the child was in fact the child of the Queen – and not one that had been smuggled in under a blanket," royal biographer Penny Junor told CNN.
There are "traces of that process" in the expectation that royal mothers appear in front of the media with their newborns, Junor says. "There's a hint of the past in that performance … 'Here is the baby. I want you to be the first to see it.'"
"This is the country's baby, in a way," she explains.
But it's precisely the intensity of that spotlight that could explain Meghan's possible decision to give birth at the newly renovated Frogmore Cottage, rather than in the hospital.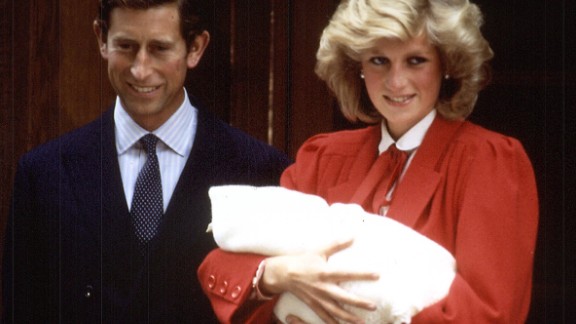 "You can understand her desire … it must be pretty stressful to be in labor, let alone knowing that the eyes of the world are waiting and watching the door for you to come out," Junor notes. "If you can have a private birth with just the father or the doula, it's more relaxed and you can enjoy the moment."
Experts were surprised, however, at reports that Meghan has favored her own team of doctors over the Queen's.
"I would find it strange that the couple wouldn't want the royal family's personal doctors," Junor says. "If you're in the royal family and being offered the services of the best doctors that money can buy, it does seem strange that you would turn your back on that."
Changing nature of childbirth
Home births were once the norm in the United Kingdom. But after a years-long, concerted effort to encourage hospital births, only around one in 50 pregnant women in Britain now gives birth at home, according to the UK's National Health Service.
"The way we give birth has changed radically over the past 100 years, and particularly since the 1950s," Rebecca Schiller, author, doula and co-founder of the charity Birthrights, told CNN. "In a very short space of time it has become very normal for almost all women to give birth in hospital rather than at home."
"The Queen and Queen Mother had home births at a time when it was the default, whereas Meghan is making her decisions at a time when hospital birth is so prevalent," Schiller explains, adding that today, "many people don't consider home birth at all."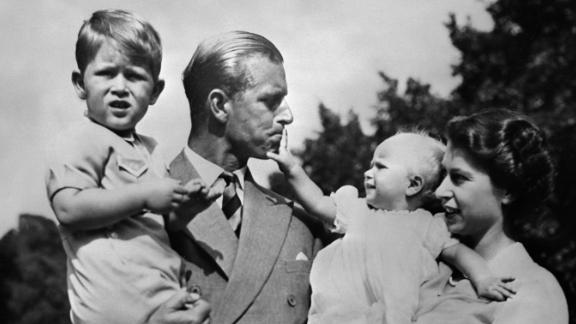 "It can be seen as an unusual or unconventional choice and there are lots of myths surrounding it," she says.
The central misconception is that home births are unsafe – in fact, almost all local NHS trusts offer home births.
"Giving birth is generally safe wherever you choose to have your baby," the NHS advises, though for first-time mothers the risk of a baby developing serious problems rises from five in 1,000 for hospital births, to 9 in 1,000.
Women who opt for home births "value the privacy and comfort of being in their own home, particularly being able to rest in their own bed after birth," Schiller explains.
Use of a doula has also been associated with less intervention and shorter labors, she adds. "Women tell me what they value most is having an unbiased, trusted person who really knows them and their family by their side continuously in birth and the postnatal period."
The Queen gave birth to Prince Charles at Buckingham Palace, and was herself born in 1926 at the London home of her grandparents, the Earl and Countess of Strathmore.
Princess Anne, meanwhile, was born at Clarence House. Twenty-seven years later, she started the newer royal tradition of giving birth at St. Mary's hospital – a tradition that could soon be broken.
A private arrival
A home birth would be in keeping with Meghan and Harry's frequent requests for privacy – a plea they have made since they began dating three years ago, and have repeated in the weeks leading up to the birth of their child.
"Their Royal Highnesses have taken a personal decision to keep the plans around the arrival of their baby private," a Buckingham Palace spokesperson said on Thursday.
But Meghan will still follow the advice of her doctors when she goes into labor and would relocate to a hospital if necessary, Katie Nicholl, a royal expert and author of "Harry and Meghan: Life, Loss, and Love," told CNN.
"I was told last year that Meghan favored a home birth, but she will take advice of her medical team once she goes into labor. If she isn't able to have her baby at home for whatever reason, it will likely be in a hospital in Windsor. She is hoping for a natural birth in any case," Nicholl said.
Wherever the baby is born, the same procedures will be followed as with any royal birth.
Queen Elizabeth II, British Prime Minister Theresa May, and the Governors-General of each of the Commonwealth nations will be informed first, along with the rest of the royal and Markle families.
If the baby arrives in the middle of the night, it seems unlikely that the 92-year-old monarch will be woken up, so there is a chance that an announcement would not be made until the following morning.
The decision of when and how to inform the public will then likely lie with Meghan and Harry.
Traditionally, an official notice confirming the newborn's sex, weight and the time of its birth is signed by doctors and positioned on an easel in the forecourt of Buckingham Palace.
That protocol will likely be followed again, but the social-media-savvy royal couple may also choose a more modern way to break the news – and their recently launched Instagram account would provide the perfect opportunity to do so.