Editor's Note: Samantha Vinograd is a CNN national security analyst. She served on President Obama's National Security Council from 2009-2013 and at the Treasury Department under President George W. Bush. Follow her @sam_vinograd. The views expressed in this commentary are her own. View more opinion articles on CNN.
Every week, I offer a glimpse of the kind of intelligence assessments that are likely to come across the desk of the President of the United States, modeled on the President's Daily Briefing, or PDB, which the director of national intelligence prepares for the President almost daily.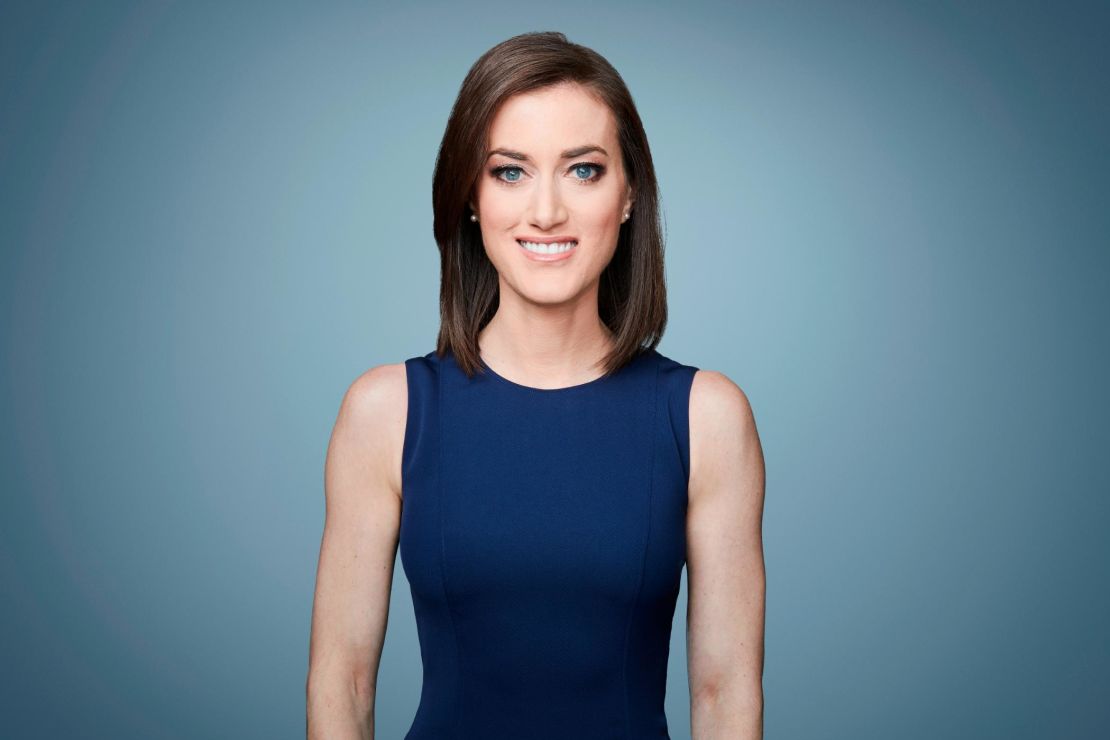 Here's this week's briefing:
There is nothing new about security breaches affecting US Presidents – they have always been key targets of foreign intelligence operations. Foreign governments are eager to understand US Presidents – their motivations, misgivings, and moods – so that they can influence US policy.
While US Presidents have long been plagued by security risks, they have historically done everything possible to guard against threats to their property, person, and personnel. What is new, however, is how knowingly President Donald Trump increases his personal insecurities, rather than trying to neutralize them.
"Flukes" are trending
Earlier this week, Yujing Zhang breached security at President Trump's private club, Mar-a-Lago. Zhang was found with four cell phones, a laptop, an "external hard drive type device" and a thumb drive which a preliminary investigation found contained malicious malware, according to the criminal complaint. She has been charged with making false statements and entering a restricted area.
It's notable that Trump and Secretary of State Mike Pompeo responded to the incident in very different ways. Trump said he was "not concerned at all" and called the security breakdown a fluke while Pompeo said it was a sign of the threat that China poses.
This security breach comes just weeks after news broke that Cindy Yang, a Chinese-American businesswoman who founded the massage parlor chain where New England Patriots owner Robert Kraft was arrested in a prostitution sting, allegedly advertised access to events like "VIP activities at Mar-a-Lago."
Democrats are demanding a new FBI investigation into the company that Yang reportedly started, GY US Investments, and the two incidents.
Both raise serious questions about security at Mar-a-Lago, where management – not the Secret Service – determines who is allowed access to the club.
As a private property, Secret Service does not have full control over who accesses Mar-a-Lago. It is a commercial property that the President visits on a temporary basis (often). Mar-a-Lago management (which President Trump knows well, of course) is in charge of access at the property, and it is unlikely that they screen guests the same way that Secret Service would before guests access presidential properties like the White House or Camp David.
Instead of visiting permanent presidential retreats like Camp David or simply staying in the White House, where Secret Service has full control over security, President Trump often chooses to visit Mar-a-Lago and his other properties.
The potential for foreign agents to pose as guests raises serious counterintelligence concerns for the President and his family. For the right price (or membership fee) almost anyone can get close to the President while he is at Mar-a-Lago and, at a minimum, observe him while he is there and not inside classified or restricted spaces at the club.
There are a number of other soft targets at Mar-a-Lago. Compromised electronics can pose serious information security or surveillance threats, and there are real risks that people at Mar-a-Lago can compromise existing information infrastructure at the club by accessing computers, phones or more.
President Trump is the commander-in-chief – he could choose not to visit Mar-a-Lago, where he knows there are serious risks, or he could shut down the club while he is President. At the very least, he could suggest that Mar-a-Lago consult with the FBI on how to mitigate counterintelligence risks associated with members' access, considering what an prime target it is. Keeping members happy might keep the cash flow steady, but presidential security should be the priority, not an afterthought.
Put down your phone
The President's communications choices also signal that he's either not listening to counterintelligence experts or simply doesn't care what they have to say.
Trump has resisted efforts to makes his iPhone activity more secure. And he continues to use his iPhones despite security experts telling him that foreign intelligence services are listening.
Unless he was planning on a conference call, he is knowingly flouting experts' advice and letting foreign governments potentially listen to his private conversations – conversations that our own government may not be allowed to listen to.
Foreign intelligence services have historically tried to hack other leaders' devices to gain insights into their preferences, trigger points, and thinking. It doesn't help that the President chooses to use devices that are not as secure as they could be. And, while they have easier access to his personal phones and conversations, President Trump's Twitter trigger finger means that a lot more about him is public knowledge – including his mood at various times of the day. It's one thing to like large audiences, it's another to have any extra eyes or ears on his personal communications.
Clearance chaos
The ongoing security clearance saga is another public reminder that the President has chosen to ignore experts' recommendations. Trump overruled intelligence officials and a White House lawyer when he ordered his chief of staff to grant his son-in-law and adviser Jared Kushner top-secret security clearance.
Whistleblower Tricia Newbold said senior officials granted clearances to another 25 people who were initially denied over a range of disqualifying reasons, although it's unclear how many of those cases Trump personally intervened in.
If Kushner misuses any intelligence he now has access to, or falls prey to manipulation at the hands of foreign governments, the President has no one to blame but himself.
Kushner's access to top-secret material not only endangers security in the West Wing, it threatens the trust our alliances have in sharing sensitive material with us. Our intelligence partners in countries like the UK or Canada, for example, could choose to hold back on the intel they share with the United States if they fear those close to the President cannot responsibly handle classified information.
If the President was really focused on promoting US national security, he would strip Kushner of his clearance, launch a review of all those who were initially denied, and rely solely on experts' recommendations going forward.
It seems unlikely the President will undertake that plan of action. And we don't know if the President has directed his team to follow experts' advice when awarding new clearances – even when it comes to his own personal friends and family.
Seeing red
With special counsel Robert Mueller's investigation – or at least Attorney General William Barr's summary of it – behind him, the President is propagating the conclusion that he is not a Russian asset and that anyone that says so is motivated by politics.
But we don't know if the broader counterintelligence investigation into the President concluded when Mueller submitted his report to Attorney General Barr. And the Mueller investigation centered around the 2016 election – so unless the FBI says the President is not the target of a counterintelligence investigation, we don't know if they still have concerns about his behavior. We don't know if the President is being manipulated (knowingly or unknowingly) by Russia, but we do know that he is doing things that make their mission against us a lot easier.
Regardless of what the details of the Mueller report include, the US intelligence community assessed that Russia is trying to undermine trust in our authorities as well as our democratic process, and that they're using information warfare to spread disinformation and divisions. President Trump gets far more detailed briefings on Russian activities in a classified setting, yet he still continues to say and do things that help further those Russian operations against us. He encouraged paranoia about US election results, and continually trashes the US law enforcement community and the media. To top it off, hardly a day goes by without Trump tweeting something divisive or inaccurate.
Get our free weekly newsletter
Sign up for CNN Opinion's new newsletter.
Our adversaries have always adapted and evolved their tactics while we have historically tried to make their jobs as hard as possible. If President Trump doesn't prioritize national security and address the ways he's made himself an easy target, foreign intelligence services and the leaders they serve have a major leg up on us.
Instead of reflecting on how he can make himself – and by extension, all of us – safer, the President seems intent on sticking by his bad decisions. He's signaling that convenience and comfort – for him and his family – trump securing his person and his property.
President Trump's personal insecurities are showing – and growing.