Editor's Note: Cynthia Hudson is senior vice president and general manager of CNN en Español and Hispanic Strategy of CNN US. On Monday, CNN en Español launched the Humanity Project (Proyecto Ser Humano), a multiplatform campaign against discrimination. The views expressed in this commentary are the author's own. View more opinion at CNN.
I come from a lineage of strong, warrior women who have influenced me and my daughters. As a girl, I would listen to my grandmother Titi, as we used to call her, and my mother, Ofelia, a professor of Spanish literature, as they recounted the pivotal moments in which they found the courage to stand up for what they believed in and spoke out against injustice.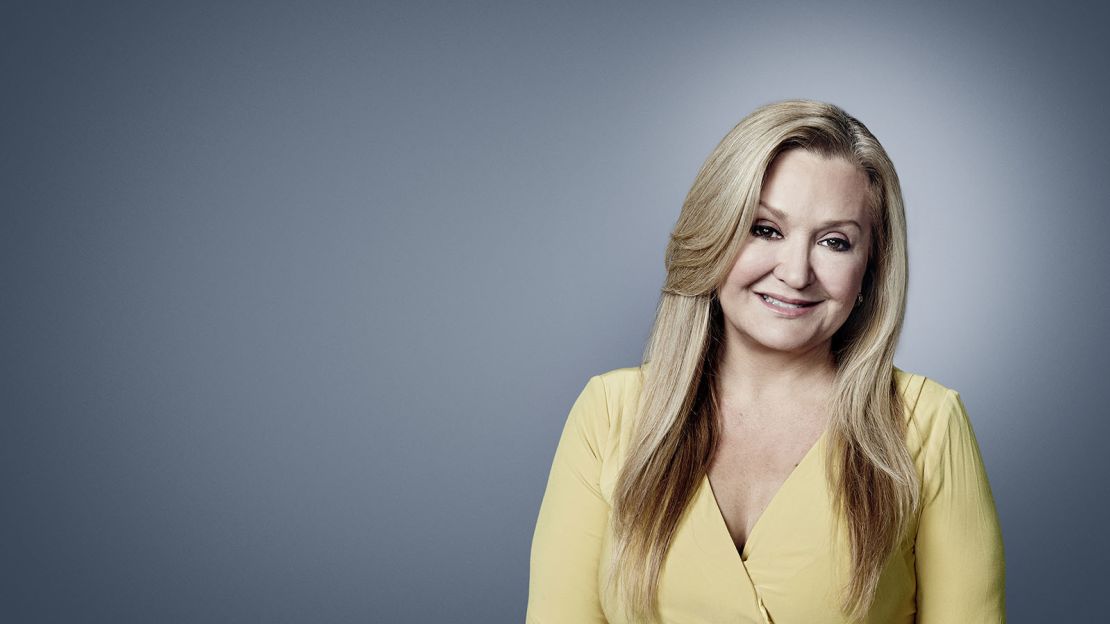 Each day I thank the universe for being born at this moment in history, when I have the opportunity to knock on any door and dream any dream in my work managing CNN en Español. But it's not just about opportunity – being successful also requires determination, fearlessness and grit – all of which I learned from the women in my family.
From a protest in Cuba to an encounter with the Rev. Martin Luther King Jr., my mother and grandmother frequently shared the experiences that shaped their personal convictions with me. They taught me that the search for justice is a duty, and that with privilege comes responsibility and integrity.
Recently, the alarming increase in hate crimes, hate speech and a heightened sense of division in civil society motivated us to create the Humanity Project for CNN en Español to help shine a light on the injustice of discrimination in all its forms.
The St. Louis in Havana
In 1939, more than 900 passengers aboard the cruise ship St. Louis arrived at the Port of Havana in Cuba. Most of the passengers were Jews fleeing Germany, hoping they would eventually make their way to America. But the ship was not allowed to dock, and only 28 people were allowed entry.
This situation caused a frenzy in Havana and stirred my great-grandmother María Luisa to action. She was from one of Cuba's secret Sephardic families, Jews who were sent to colonize Cuba in the 17th century in an agreement to watch the interests of the crown and convert to Christianity in exchange for freedom from persecution.
Even though her family was agnostic by the time she was born, María Luisa was moved by the refugees' plight. She, along with my grandmother, who was 26 at the time, protested the Cuban government's decision for days despite it being frowned upon for upper class women to protest publicly.
Years later, my grandmother's clear blue eyes would fill up with tears every time she remembered the ship sailing away from Cuba. It made its way to the shores of Florida and Canada before it eventually turned back toward Europe. While Great Britain, France, Belgium and the Netherlands admitted a percentage of the passengers, more than 250 were ultimately killed in the Holocaust.
My grandmother would tell me it had been a crime against humanity that the cowardly leaders of Cuba, the United States and Canada had not allowed the refugees entry. As a young child, from hearing this story, I learned that discrimination was not only based on skin color but religion and cultural hatred as well.
Segregation in the '50s
In 1957, my 19-year-old mother arrived in the beautiful city of New Orleans to improve her English while studying at Tulane University. For a Latin American family in those times, it was a luxury. It was also audacious: It was commonly accepted for daughters to get married and sons to study.
One night, my mother went on a date with an American boy, and they rode in the front of one of the trolleys heading toward the famous French Quarter during a heavy rain flooding the streets. At one stop, an elderly African-American lady got on, laden with bags, only to be told by the driver to "go to the back of the car."
Upon noticing that no one got up to offer a seat, my mother stood up – and "se formó" – or as Cubans would say, things got out of hand. Her companion told her that she could not give up her seat for the elderly lady, who had to go to the back because she was black. Meanwhile, the driver stopped the trolley to tell her that the lady could not ride in the front of the car.
My furious mother told her date that all the men in the trolley should have risen to give their seat to an elderly woman, regardless of her color. The boy was annoyed, and the driver told my mother that if she did not sit back down he was going to remove her from the trolley. She yelled, "Well, in my country we don't do this to an elderly person – we are all equal and this is an injustice." She got off the trolley and walked back to her dorm alone, soaked under the intense rain.
She never again went out with a boy who agreed with segregation. When she finally met my father, who was also a Tulane student, he passed her criteria with flying colors. My mother would later tell us that story to show that we should not turn a blind eye to the injustices others face.
A maid for Martin Luther King Jr.
When he graduated from Tulane, my father joined the US Navy officers' corps. He was fighting in Vietnam when my grandfather was diagnosed with terminal lung cancer. I was 3 years old, and my mother was pregnant with my brother at the time.
My grandmother had never worked before her exile in the United States following the Cuban Revolution, and spoke English very badly. But in the midst of this horrible personal crisis, she was able to get a job as a maid at a luxury hotel in Miami. One day, she had to clean the presidential suite where the great Martin Luther King Jr. was staying.
Upon hearing her accent, King asked her where she was from and inquired about her life in Cuba. He treated her with empathy. Later, she learned that in one of his many speeches in Miami he spoke about the need for African- Americans in the city to work together with the Cuban community instead of fighting for jobs.
Coretta Scott King would tell her not to wash the dishes, and upon leaving the hotel they left her a huge tip, the likes of which my grandmother had never seen. Thanks to their generosity, my grandmother used to tell us that that week we ate red meat after months of eating chicken, eggs and pasta. She emphasized that the most important thing in a human being was humility and empathy to understand the pain of others, and again her eyes would fill up with tears upon saying that only a monster could have killed a man who only promoted justice in the world.
Social justice is passed from one generation to the next
When my older daughter was just 6, she was playing with her friend at a summer camp in Miami. Two other girls expressed interest in playing with my daughter and said their parents forbade them to play with the friend because she was African-American.
My daughter yelled at how unfair and awful this was, and told them that if they didn't play with her friend, they wouldn't play with her. That night I received a phone call from the girl's mother, who shared the details of the confrontation with me and thanked me for teaching my daughter not to be racist.
She said, "You have taught your girl to love and the other girls have been taught to hate." It moved me to know that my daughter had reacted in a fair and decent way. Although she was only 6, she had heard her grandmother's and great-grandmother's stories and internalized my lessons on being empathetic and compassionate toward all people.
And now with three daughters between the ages of 18 and 28, I feel proud to have instilled a sense of fairness and social justice that the women in my family have taught me.
Recently, I have shed the occasional tear of pride when my three girls have gone out to demonstrate in favor of women's rights. I'm proud when they tell me that thanks to me, they will follow in the footsteps of strong women that came before them. I cannot help but smile, because love is also learned.