Editor's Note: James A. Gagliano is a CNN law enforcement analyst and a retired FBI supervisory special agent. He also is an adjunct assistant professor at St. John's University in Queens, New York. Follow him on Twitter: @JamesAGagliano. The views expressed in this commentary are his own. View more opinion on CNN.
(CNN) —
Samantha L. Josephson did what we expect all responsible college students to do after visiting an off-campus bar with friends: She ordered a rideshare to return her safely to the dorm. Last seen by her companions outside a popular hangout in Columbia, South Carolina, around 1:30 a.m. Friday, Josephson, a 21-year-old student at the University of South Carolina, called for an Uber approximately 30 minutes later. She then made an innocent mistake that ultimately cost her life.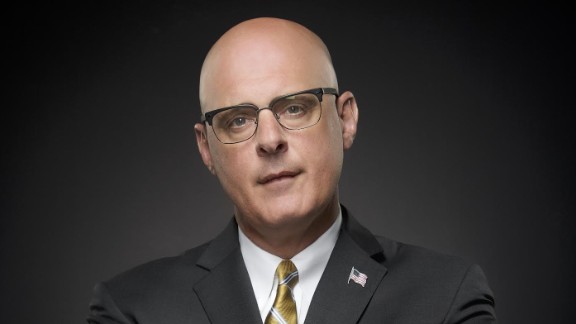 James Ferrara
Believing the black four-door Chevrolet Impala that pulled up curbside to be her Uber, Josephson climbed inside. When she never returned to campus, panicked family and friends contacted police. In the early morning hours on Saturday, the Columbia Police Department located the vehicle that Josephson was last seen entering the day before. The driver, suspect Nathaniel D. Rowland, was apprehended after abandoning the vehicle and being chased down on foot by the arresting officers.
Rowland has subsequently been charged with kidnapping and murder, after a search of the vehicle that resulted in the recovery of trace evidence of blood that matched Josephson's, along with quantities of liquid bleach, germicidal wipes and window cleaner. Also noted by police was the fact that the car's child safety locks had been activated, making it difficult for anyone to open the back doors from the inside.
Josephson's body was discovered by two hunters in a rural part of the county, in a hard-to-reach area that police say Rowland was familiar with. The young college student's cause of death has been ruled the result of "multiple sharp force injuries," according to the South Carolina Law Enforcement Division.
This horrific crime has devastated Josephson's friends and family, saddened the USC community and shocked the nation. South Carolina legislators immediately sprung to action, introducing legislation to ensure Uber and Lyft drivers are more easily identifiable to customers. College campuses are taking steps to raise awareness of fake rideshares and ensure student safety. An Uber spokesperson told CNN, "Since 2017, we've been working with local law enforcement and college campuses across the country to educate the public about how to void fake rideshare drivers. … We remain focused on raising public awareness about this incredibly important issue."
But will this be enough to solve this emergent threat represented by this and other violence associated with ride sharing (and maybe some we aren't yet anticipating)? I fear it may not be, unless more Americans see this case as one that goes beyond personal safety to involve our national security. I know this was a senseless crime.
No security precautions can ever guarantee total safety for any citizen. Human evil will always seek and often find new means to defeat whatever safety protocols are in place. But one of the larger takeaways from Josephson's murder is that rideshare transportation is an area where law enforcement and national security experts should pool their best efforts to improve citizen safety.
We are a nation that continually grapples with tragedies and then earnestly seeks answers from them. But even as people struggle to understand what – if anything – could have been done to prevent Josephson's death, others may worry that reflexive overreaction to a crime issue can also lead to the law of unintended consequences (think: the US government's "war on drugs" and its unforeseen, catastrophic impact on urban families and the criminal justice system).
To the latter group, I would say this. Make no mistake about it, though the rideshare industry is a fledgling one (Uber was established in 2009, and Lyft in 2012) it is part of the broader transportation system that the Department of Homeland Security considers to be one of the 16 critical infrastructure sectors. Uber and Lyft provide easy access into gated communities and businesses, as well as outer-perimeter security layers for enticing crowd-laden venues.
In the security business, a rideshare may also be viewed as a potential Trojan horse. For law enforcement and homeland security professionals, swift reaction to potential threats is simply not enough. We must be hypervigilant in anticipating the next potential avenue for those bent on causing harm. The rideshare customer may be cleared for entry, but what of the unvetted driver? The tenderfoot rideshare industry must be viewed with a critical eye by our nation's national security apparatus. It should be as invested in securing rideshare safety as the Columbia Police Department was this past weekend.
Major transportation hubs that support air travel, tubular travel (trains and subways), and ports have hardened their defenses post-9/11 – via oversight, regulation and mandated precautions. With the rideshare industry having just ushered in a new era of transport options that bring with them potential unforeseen threats, we must pay attention and consider closely whether they warrant increased security measures alongside other transportation entities. Openings for alleged criminals like Rowland are part of the price of modernity's rapid technological advances.
Get our free weekly newsletter
Treating rideshare safety as a national security issue won't ease the pain of the Josephson family. But maybe it can proactively sense an emergent threat so someone else doesn't exploit a similar available opening or leverage an unforeseen opportunity to far greater destructive effect.