(CNN) —
Soon after the December 2012 shooting at the Sandy Hook Elementary school in Connecticut, in which a gunman murdered 20 children and six adults, a question began to haunt the parents of 6-year-old Avielle Richman, one of the victims that day.
"I remember asking, 'Why would somebody walk into a school and kill my child?' " Jennifer Hensel told Anderson Cooper in 2013. "I need to know that answer. I have to have that answer."
To search for that answer, Hensel and her husband, Jeremy Richman, drew on their unique expertise. They were both scientists, and Richman was a neuroscientist long experienced in studying the human brain. Within days of the mass shooting, they set out on a mission to unravel the dark motivations inside the minds of violent offenders that trigger them to act.
It was the mission Richman devoted his life to, up until his death by suicide last week.
Richman had been tirelessly advocating, raising money and speaking up about the need for more brain research through the Avielle Foundation. Richman and his wife founded the organization to funnel money into brain science. Richman's vast knowledge and his ability to translate all of it for non-experts was why I called him in 2016 for a story about the criminal mind for CNN's sister network, HLN.
Richman diligently went through what we know and what we don't know about our behavior, translating complex neurological concepts and rattling off statistics about how much we spend globally containing violence. Richman was patient yet urgent.
"We need to really focus in on the science of the brain and feel comfortable talking about behavioral sciences," he said. "We need to make the invisible visible."
He was a public face for a growing group of people that includes researchers, law enforcement and those left behind by violent tragedies. Their pleas for more research were often overshadowed by the wave of talk about gun control, and they wanted to talk about more than mental illness.
Linking the study of violent behavior with those struggling with mental illness would only demonize a largely nonviolent group, explained Terrie Moffitt, a fellow neuroscientist who teaches at Duke University and is a friend of Richman's.
"He once told me that for eons, humans' survival has depended on bonding with others and trusting others," Moffitt wrote in an email. "The human brain is designed to love. So, if people suddenly become violent toward innocent fellow humans, there must be something fundamentally wrong inside their brain."
You are colon cancer
Doctors never say to a patient, "you are the flu" or "you are a broken bone." Yet Richman complained that when it comes to our mental state, we stamp the sufferer with the disease they have: "You're hyperactive." "You're bipolar." "You're depressed."
That label stigmatizes a person, and it can lead people to blame themselves when dangerous thoughts creep in. We accept that the stomach and the heart are real things, but we still consider the mind an abstract concept when, in fact, what's happening in the brain can have tangible origins, he explained.
"What we want to say is, our behaviors come from the brain," Richman said. "We need to move away from the sense of a character judgment or a flawed individual so that people are afraid to get help for themselves or for their loved ones."
The families of other school shooting victims have long echoed the same call. In 2015, I spoke to Joseph Samaha for the New York Times. He lost his daughter Reema in the Virginia Tech massacre in 2007 and was leading an initiative from the VTV Family Outreach Foundation to help staff on college campuses alert the right people when they noticed something wrong with a student's behavior. Teachers in that case became alarmed at the gunman's writing and alerted authorities, actions that didn't ultimately prevent the deaths of 33 people.
The warning signs surrounding the gunman's violent thoughts haunted Samaha and other parents long after the shooting.
"It's the science of it," Samaha said on the Virginia Tech campus in 2015. "It's the longer road. It's the seed we really have to plant."
It's called neuroscience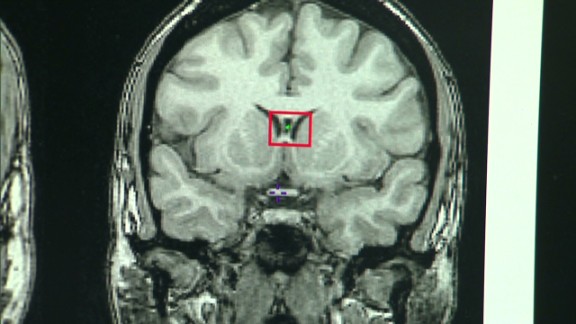 Researchers called neurocriminologists have been studying the science behind antisocial, violent and criminal behavior for decades.
Adrian Raine, a professor at the University of Pennsylvania, wrote the book on violent minds and became a friend of Richman's. His findings over the past 40 years have been key in the field, and he is on the board of Richman's Avielle Foundation.
Much of Raine's work is based on looking directly at the brains of convicted criminals using brain scans. The technology Raine used has developed astronomically over the past decades, but its use is still not without skeptics.