(CNN) —
There's no "reporter" that President Donald Trump likes more than Fox News' Sean Hannity – largely due to Hannity's unwavering, puppy dog-like support for the President. Trump likes to reward people who play nice with him, which brings us to the 45-minute phone interview he gave to Hannity on Wednesday night, the latest in a series of conversations between the two men.
I went through the transcript of the interview and picked out some of the most, uh, noteworthy Trump lines from it. They're below.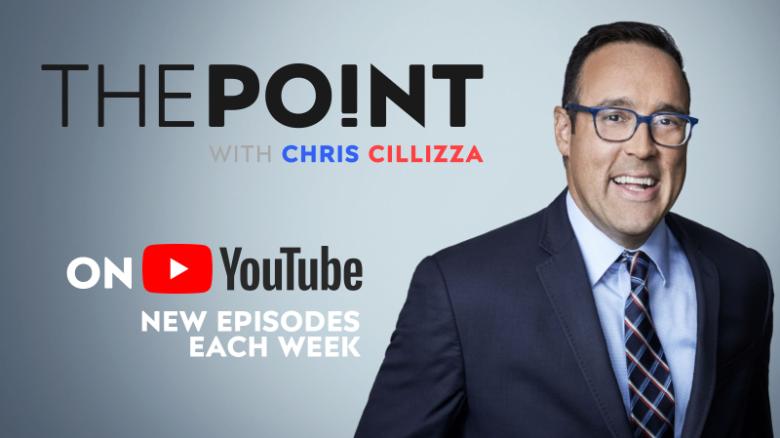 1. "It was a cloud. It was a cloud that most people didn't believe, fortunately."
Trump is talking about special counsel Robert Mueller's report. And away we go! [Old man yells at cloud]
2. "How did it start? You had dirty cops. You had people that are about FBI folks."
The Mueller probe grew out of an FBI investigation into Russian interference into the 2016 election. That investigation began when the Australians reported that Trump foreign policy adviser George Papadopoulos had bragged to one of their diplomats that the Russians had dirt on Hillary Clinton. (You can read it all here.) That, or, you know, dirty cops.
3. "When I said there could be somebody spying on my campaign, a lot of things happened. It was like – it went wild out there. They couldn't believe that I could say such a thing."
I think Trump is referring to his March 2017 tweet alleging that President Barack Obama had ordered his phone tapped during the 2016 election. The reason people couldn't believe he would say such a thing is because, well, it wasn't true. And Trump didn't then – and hasn't since – provided any evidence to back up that claim.
4. "When you look at what happened, and when it happened, and the money that was spent, the millions and millions on the phony dossier, and then they used the dossier to start things, and there was no truth whatsoever. It was a fraud and paid for by Hillary Clinton and paid for by the Democrats and the DNC."
Lot of untruth here. First, the opposition research that became the so-called "Steele Dossier" was, originally, funded by a conservative media publication. But the Clinton campaign and Democratic National Committee did take over the funding for it. Trump's repeated assertion that the dossier was the impetus for the FBI investigation has been proven wrong again and again.
5. "You're only allowed to do this legally if there is a crime. There was no crime. They've all admitted it."
If "this" is the Mueller investigation, Trump is wrong about that. The FBI can choose to investigate without knowing laws were broken. As to the claim that "there was no crime," that's not entirely accurate. Better said this way: Mueller didn't recommend that Trump or anyone in his world be prosecuted for obstruction of justice. Attorney General William Barr decided not to prosecute. That's a bit different than what Trump is saying. (Also, it's worth noting that Mueller uncovered lots of crimes – including among a number of Trump associates.)
6. "Had he been there initially, this all would not have happened, because what has gone on there is just a disgrace to our country."
The "he" here is Barr. And this does reflect a consistent belief that Trump has held: That the only reason the special counsel was formed in the first place is because Jeff Sessions stupidly recused himself. In Trump's mind, if Sessions had never done that, there would been no investigation. (Left unsaid, again, by Trump is that the investigation actually turned up considerable wrongdoing – including by people quite close to him in the campaign.)
7. "You need so many different – you need genius, you need rationality, you need different levels of good."
Donald Trump on the characteristics that make for an effective attorney general. "Different levels of good."
8. "If the Republican Party had done this to the Democrats, if we had done this to President Obama, you'd have 100 people in jail right now and it would be treason. It would be considered treason and they'd be in jail for the rest of their lives."
Treason! Lifetime jail sentences!
9. "It's very, very important for our country to know, because in 50 years from now, and 100 years from now, if someone tries the same thing, they have to know that the penalty will be very, very great, if and when they get caught."
Get caught doing what exactly? Remember that Mueller's stated mission was to investigate Russian interference in the 2016 election and the possibility of collusion between the Trump campaign and the Russians. He did not establish conspiracy but did uncover any number of other illegalities committed by people close to Trump. So, what was Muller "caught" doing other than his job as laid out by the special counsel statute?
10. "It's a very, very sad thing. I don't want to talk about pardons now but I can say, it's so sad on so many levels."
No, Trump didn't outright say he would pardon former national security adviser Michael Flynn here. Just that Flynn has been treated very badly, probably did nothing wrong and is the victim in all of this. So, there's that.
11. "When you mentioned Rush or Mark – Mark Levin, or Steve Doocy, and Ainsley in the morning, and Brian and Laura, Jesse, Jeanine – I hope Jeanine's back soon."
An unintentionally revealing moment in which Trump lists a slew of (mainly) Fox News hosts and refers to them by their first names. Which proves just how much TV – and Fox in particular – he watches. Also, Jeanine Pirro, who Trump hopes is "back soon" was suspended for questioning the patriotism of Minnesota Rep. Ilhan Omar (D), who is Muslim.
12. "I don't want to keep going because I'm going to leave out some people. I could again go so long. So many great people have been – you know, they get it."
By "get it," Trump means that the people he likes on Fox News totally affirm his worldview and never question him. Just to translate for you.
13. "Nobody has been tougher, nobody, on Russia than me. And everybody – my enemies say that, when they are reasonable enemies, when they are fair."
Not true! (Also, Trump non-sequitur-ed to this "Russia line" DIRECTLY after praising a bunch of Fox News people. The mind works in mysterious ways!
14. "Look at the fact that we would have been powered by wind, which wouldn't have worked, by the way, because it only blows sometimes, and lots of problems come about."
So, if Trump wasn't president, we would be running on wind power right now? Also, he's right – the wind does "only blow sometimes."
15. "I have many, many records of the highest stock market.
"I."
16. "But nobody has been tougher to Russia or on Russia than Donald Trump, President Trump. Nobody even close."
Again, no!
17. "The good news is, based on polls and based on other things, based on where we stand now with the public, Sean, the people never bought it. They get what's happening."
Donald Trump's approval rating in the latest CNN poll was 42%. A majority – 56% – said they thought Trump was not exonerated by Barr's summary of Mueller's report.
18. "We will become the party of health care, the party of really good health care."
Trump keeps saying this, while offering zero details on how it will happen. And, as I've written recently, re-engaging the healthcare fight if a very dangerous move for Republicans heading into 2020.
19. "The good news is, I heard their ratings last night, both of them were – they dropped off the folder."
The TV ratings for CNN and MSNBC dropped right off the folder, you say?
20. "I mean, the finding was very, very strong. No collusion, no obstruction, no Russia, no nothing."
Mueller expressly wrote in his report, according to Barr, that the decision not to make a recommendation on obstruction vis a vis Trump "does not exonerate him."
21. "I notice your record, you had virtually record ratings last night. So, that's because you have credibility."
Oh, so that's why Hannity's ratings are so high. Also, the President of the United States is looking at nightly ratings for cable TV shows?
22. "I knew that it was going to get worse, not better. I'm not going to fire [former FBI Director Comey] and everything goes away."
And yet, according to former New Jersey Gov. Chris Christie, Trump also believed that firing Flynn earlier in his administration would make the whole Russia thing go away.
23. "But NBC didn't want to play it that way. They wanted to play it a different way."
Trump has repeatedly alleged that his interview with NBC's Lester Holt shortly after Comey's firing was doctored in some way. Or that NBC spliced the quote in some weird way. They didn't. Here's the quote – in full: "He made a recommendation, but regardless of recommendation, I was going to fire Comey, knowing there was no good time to do it. And in fact when I decided to just do it, I said to myself, I said, you know, this Russia thing with Trump and Russia is a made-up story. It's an excuse by the Democrats for having lost an election that they should have won."
24."And I will tell you this about Russia, if they had anything on me, it would have come out a long time ago, probably a long time before I ran because they would have been much better off."
To be clear: There has been zero established collusion between Trump and the Russians. But I also don't get his logic. Russia would have used any dirt they had on him before he was President because "they would have been much better off?" Seems to me that if Russia did have incriminating information on Trump – and there's no evidence they do – they'd be WAY better off to hold it over the head of a sitting president, right?
25. "Hillary wouldn't let you drill, there would be no oil, there would be no gas, there wouldn't be anything to compete."
So, if Hillary Clinton was president right now, we'd have no oil or gas. Just wind. And you know the wind "only blows sometimes."
26. "Russia much rather have Hillary than Donald Trump. I can tell you that right now."
The US intelligence community unanimously (and the Senate Intelligence Committee) agreed that not only did Russia interfere in the 2016 election but they did so to help Trump and hurt Clinton. Why? Because they thought Trump would be better for their interests.
27. "But it's true, when I, on November 8, '16, one of the great nights that a lot of people have had, since they came from the hills and the mountains, they came from the valleys, they came from everywhere, Sean."
Waiter? Can I have the word salad please? It sounds delicious.
28. "I said, you know, let's get back on, let's not think about the past, let's think about the future. But now, I think thinking about the past is just OK because we can never let this happen again in our country or to another president."
So, wait. Is it OK to think about the past now or not? Also, relatedly: The past is never dead. It's not even past.
29. "This was an attempted takeover of our government, of our country, an illegal takeover."
Reminder: This was an investigation into Russian interference in the 2016 election that was sanctioned by deputy Attorney General Rod Rosenstein, a Trump appointee. The probe ended with more than 199 charges against 37 people and entities. You want to see an attempted takeover of our government? Watch the last season of "Homeland"!
30. "It was tremendously anti-Trump. It was Never Trumpers, it was anti-Trump."
Trump is contending here that the Mueller team was vehemently opposed to him. It is true that a number of its members made donations to Democrats – including Hillary Clinton. It is also true that Mueller is a lifelong Republican who was appointed to head the FBI by one Republican and one Democratic president.
31. "I know one thing, I was the most innocent human being."
32. "But these people with so many lies, and lies before Congress, which is just about the ultimate, sworn testimony where Comey told so much, and he leaked classified information."
People who lie to Congress – like, say, longtime Trump lawyer Michael Cohen – face criminal penalties for doing so. Does Trump believe Comey, a former FBI head, would risk jail simply to "get" him?
33. "Now, all of that being said, the end result, it took a long time, almost two years, but the end result is no collusion, and no obstruction."
34. "And Nancy Pelosi is smart, she's right and what she is saying because, to be honest with you, especially now after this great result, because I didn't know – you know, you just can't, when you see the people that we are talking about, you just don't know that you are going to get a no collusion answer."
This sentence is 57 words long.
35. "I had a lot of planes for a long time. I've never stopped the plane on the tarmac to let somebody on the plane."
This doesn't surprise me.
36. "He was not considered good at what he did. He was never respected guy. Tough guy but not a respected guy. But he lied to Congress."
Is Trump talking here about Michael Cohen? No. He's talking about John Brennan, the man who from 2013 to 2017 ran the CIA.
37. "I mean, McCabe, his wife got hundreds of thousands of dollars. He was running the FBI and running all sorts of cases, and his wife got hundreds of thousands of dollars from essentially Clintons, from Clinton's closest friend."
Whatever you think of Andrew McCabe, this version of events – that Trump pushes – is simply not accurate. McCabe's wife ran for the state legislature in Virginia. A super PAC affiliated with then-Gov. Terry McAuliffe made $675,000 in contributions to her campaign. There is zero evidence Hillary or Bill Clinton was aware of that fact. And, oh yeah. McCabe was not "running the FBI" at that point.
38. "The wall is better. It's going up faster."
Better than what? Faster than what?
39. "We got a great support from the Republicans, both in Congress, if you look at our congressmen and women and from the Senate. I really had great support. A couple of them people voted against but you know what? That's OK, they had their reasons. We had great support."
The Republican-controlled Senate passed a resolution of disapproval on Trump's decision to declare a national emergency at the border in order to use previously allocated funds to build his wall. Trump had to issue the first veto of his presidency on it. But, yes, by all means, "great support."
40. "You go to a lot of the generals, they will tell you, this is a national emergency."
Er, no.
41. "I was very honored to do the Golan Heights. That was something that was promised by many, many presidents over many, many years, and I got it done."
OK, first: "Do the Golan Heights." And, second: It was not "something that was promised by many, many presidents."
42. "Devin Nunes is someday going to be hailed as a great American hero."
There's a first for everything!
43. "We're going to do great. We are going along with Texas, we are winning the case, and we're going to have great health care. The Republican Party will be the party of great health care. You watch."
Oh, I will. This feels like a good place to end.