(CNN) —
The petrochemical facility fire that brought towers of black clouds, heavy smoke and bursts of flames to Deer Park, Texas before it was extinguished early Wednesday was not an unfamiliar site for the area.
This region, which is dotted with chemical plants and refineries, is no stranger to fires and explosions. Over the years, there have been several such incidents, some deadly.
Here are some of the past chemical plant blazes to hit the Houston area.
Texas City, 1947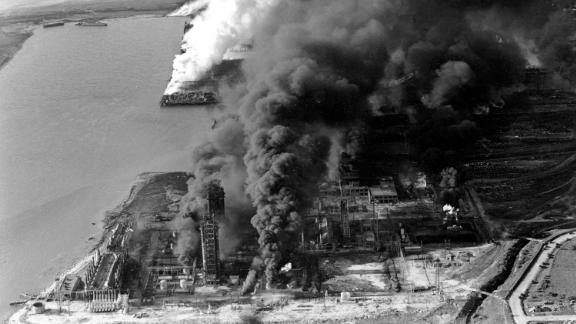 One of the largest non-nuclear explosions ever to hit the port at Texas City occurred shortly after 8 a.m. on April 16, 1947, reported CNN affiliate KTRK. A French cargo ship called the S.S. Grandcamp caught fire carrying fuel oil, ammunition and ammonium nitrate fertilizer.
Flames from the explosion caused fires at nearby chemical plants and refineries, and the impact drew a 15 foot wave into the docks, the outlet reported.
The fire cause a second ship, carrying ammonium nitrate, to explode, the outlet reported. An estimated 500 to 600 people died in the explosion, the outlet reported.
Pasadena, Texas 1989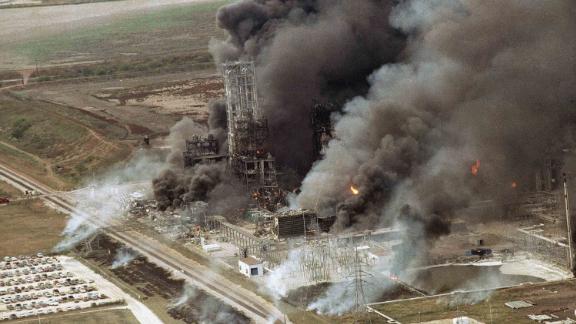 Workers had only 60 to 90 seconds to evacuate the Phillips chemical plant in Pasadena, Texas, before an explosion on October 23, 1989, witnesses told the US Fire Administration.
A line or valve carrying flammable ethylene and/or isobutene failed, causing the explosion, which sent debris as far as six miles away, USFA said. Twenty-three people were killed and more than 100 were injured in the explosion, the USFA said.
Channelview, Texas 1990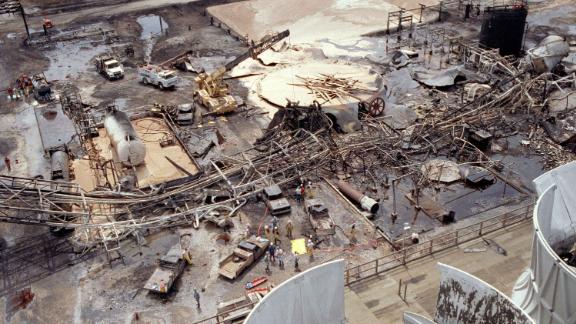 On July 5, 1990, a 900,000-gallon chemical waste tank exploded at the ARCO plant in Channelview, according to the US Chemical Safety and Hazard Investigation Board (CSB).
Channelview is about 16 miles east of Houston.
The explosion took the lives of 17 workers, CSB said.
Texas City, 2005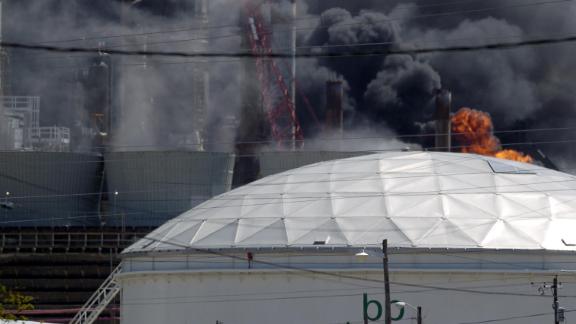 Fifteen workers were killed and 180 were injured in the March 23, 2005 explosion, according to CSB.
A distillation tower at the BP Texas City refinery over-pressurized and caused "a geyser-like release from the vent stack," according to CSB.
Most of the victims were in or around work trailers near the vent stack.
Pasadena, 2018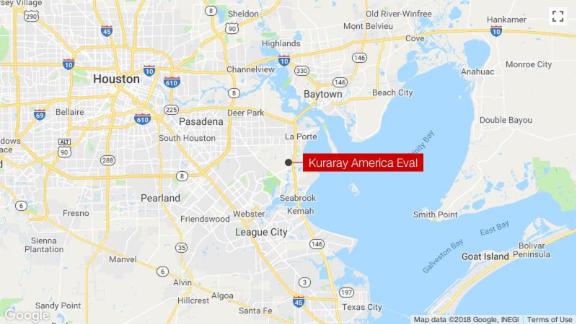 The explosion and fire at a plastic fabrication company in May of last year injured nearly two dozen people.
Jeff Suggs, the corporate emergency manager for Kuraray America Eval, said the explosion was caused by an over-pressurization of piping in the building.
The explosion injured 22 men who worked in the maintenance department of Kuraray, Suggs said.
CNN's Dave Alsup contributed to this report.