(CNN) —
The man arrested and charged in the death of 9-year-old Trinity Love Jones, whose body was found in a duffel bag east of Los Angeles, has a previous conviction for child abuse, officials say.
Emiel Lamar Hunt was convicted of child abuse in April 2005 in San Diego County, necessitating a stiffer sentence should he be found guilty in Trinity's killing, a criminal complaint says.
No further details were available, and the Los Angeles County Sheriff's Department and Los Angeles County district attorney's office declined to provide additional information in the case.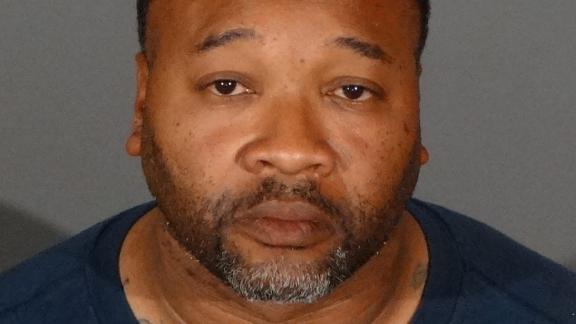 Emiel Lamar Hunt, 39, was charged Tuesday in the death of Trinity Love Jones. The girl's body was found March 5 in light brush near an equestrian trail in Hacienda Heights.
Authorities believe Hunt killed Trinity on or around March 1, the Los Angeles County District Attorney's Office said. It's unclear when Trinity's body was abandoned and how much time had passed before someone found it.
Workers had been cleaning brush from a horse trail in the suburban community east of Los Angeles when they discovered the black duffel bag with Trinity's body partially inside.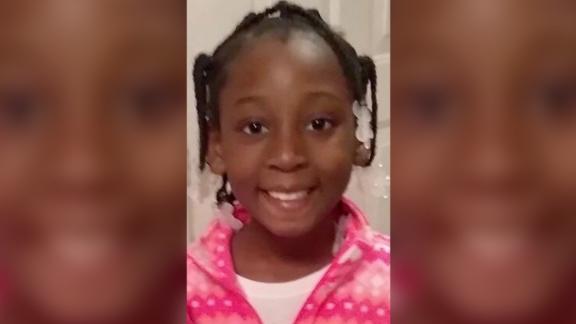 The girl's head and upper body were protruding from the partially zipped bag.
Officials have also not released a possible motive or the girl's cause of death.
Hunt, who is reportedly the boyfriend of Trinity's mother, was arrested Saturday after police found him sleeping in his car in a parking lot near the San Diego airport, the Los Angeles County Sheriff's Department said.
Authorities had been looking for him in connection to Trinity's death.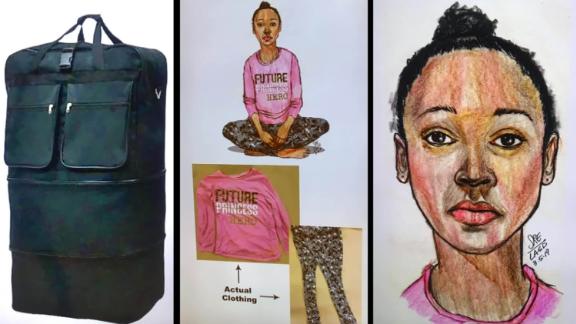 Hunt's bail was set at $2 million, and his arraignment was continued to April 16. A public defender will be assigned to represent him.
If convicted of murder, Hunt could face up to life in prison.
Authorities have arrested a second person, but information about that "person of interest is being withheld pending further investigation," the sheriff's department said.
CNN's Nicole Chavez, Rosalina Nieves and Cheri Mossburg contributed to this report.