Editor's Note: Sign up to get our new weekly column as a newsletter. We're looking back at the strongest, smartest opinion takes of the week from CNN and other outlets.
(CNN) —
Team Trump, which is often caught by surprise – but seldom pleasantly – seemed to catch a few unexpected breaks this week.
Paul Manafort, the President's former campaign chairman on his way to prison, entered his sentencing hearing Thursday, abjectly and in a wheelchair. He wheeled out with … a 47-month sentence, way below what federal guidelines called for and far less than many dumbfounded Trump critics, and others, said he deserved.  Judge T.S. Ellis' sentence "sent terrible messages to the public about our criminal justice system," lamented Elie Honig, a former federal prosecutor. 
Donald Trump saw it differently, tweeting the (untrue) claim that "Both the Judge and the lawyer in the Paul Manafort case stated loudly and for the world to hear that there was NO COLLUSION with Russia." (The judge had said only that Manafort was "not before this court for anything having to do with collusion with the Russian government.")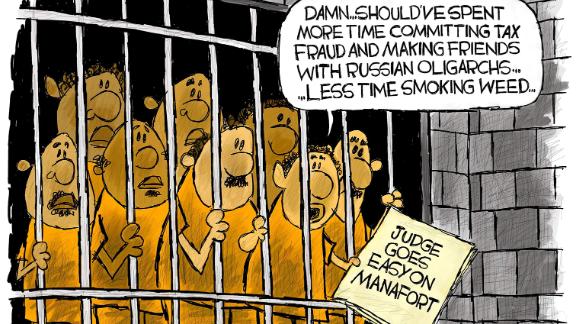 Trump had other reasons to gloat: Democrats spent the week squabbling among themselves after freshman Rep. Ilhan Omar's tweets and statements criticizing Israel and pro-Israel lobbyists were widely condemned as (intentionally or not) anti-Semitic. The House passed an anti-bigotry resolution that was a sideways rebuke of Omar (and a missed opportunity "to confront anti-Semitism with the single-minded focus it requires," observed Frida Ghitis). 
But the internal sparring had laid bare tensions between the party's young, diverse freshman class and its old guard – over health care, taxes, impeachment, the future and more. And some 2020 hopefuls jumped into the fray.
No question, wrote Jen Psaki: Capturing new energy "is not limited to the young, but it is more challenging to make the public argument that you are pushing a bold agenda when you have been legislating for decades." (She cautioned against using age as an arbiter.) 
Finally, three potential Democratic challengers to Trump in 2020 – Michael Bloomberg, Eric Holder and the Ohio Sen. Sherrod Brown – said they would not be joining the crowded race. "Here's why Mr. Trump is doing the Humpty Dance on the Truman Balcony," wrote Paul Begala. "Sherrod Brown could have beaten him." And "Trump knows it." 
Why Luke Perry's death stops us short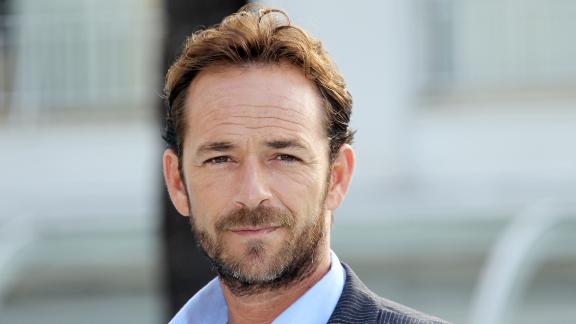 The "Beverly Hills, 90210" heartthrob of a generation's youth died last week after a stroke at 52, and fans were stunned.  Luke Perry was a "flesh-and-blood human whose passing forces us to face that we are now at an age where our teen idols' bodies give out – which is, inconveniently, also an age where our bodies could do the same," wrote Jill Filipovic. His death offered a moment "for sincere reflection," wrote Filipovic. "Are we happy with the trail we have left behind us?" 
Jane Carr and Loumay Alesali asked readers: Who was Luke Perry to you and what will you remember most after his death? "Quiet and completely unassuming – no ego to indicate he had once been the hottest thing in the early '90s," wrote Megan Verchere of Vancouver, British Columbia, who met him when her son worked on a film with Perry in 2015.  Read more responses here.
A day to celebrate women everywhere
#BalanceforBetter, the theme for this year's International Women's Day, called for creating gender-balance in an unequal world (for a handy guide to why that's so critical, see The Guardian's newsy live blog from Friday).  Katherine Wilkinson drew a straight line between gender parity and climate change. Global warming's effects "hit women and girls hardest," subjecting them to "greater risk of displacement or death from natural disasters," she wrote. But women are also "vital voices and agents of change" that keep the planet livable.
In a widely shared Twitter thread, former President Barack Obama celebrated a group of women working to raise women up around the world and build "the future we all want for our daughters: one where they can live out their aspirations without limits. 
Ilhan Omar in the spotlight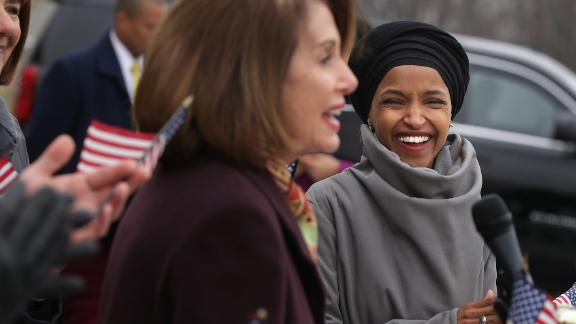 Congress' confrontational freshman class presented House Speaker Nancy Pelosi with another challenge last week. She struggled to keep her conference on the same page amid the fallout over Rep. Omar's tweets and statements. Among them: "It's all about the Benjamins baby," which Omar had tweeted last month, referencing US lawmakers' support of Israel and the lobbying group AIPAC. She apologized – but then seemed to renew the affront with more remarks last week.
Reps. Brad Schneider, Elaine Luria and Josh Gottheimer said they were disappointed with Omar: "As Jews, we have a unique understanding that anti-Semitic tropes, and in particular the accusation of dual loyalty, has led to pogroms, expulsions and death on a grand scale." Criticism of Israel can be "part of an important debate about US interests and priorities. But it is vital this discussion focuses on policy differences, not anti-Semitic tropes," they wrote. 
Writing in The New York Times, Michelle Goldberg criticized Omar's "microaggressions," but noted a virulent double standard.  "She is treated as a dangerous foreign interloper in American politics and the embodiment of anti-Semitism, even though her Republican colleagues routinely demonstrate far worse anti-Jewish bigotry." 
When the House passed its anti-hate measure Friday, 23 Republicans voted against it.  Alexandria Ocasio-Cortez, an Omar defender, tweeted: "Where's the outrage over the 23 GOP members who voted NO on a resolution condemning bigotry today? Oh, there's none?…Okay. Got it." 

More good reads:
Ben Ehrenreich, in The New Republic: The shameful campaign to silence Ilhan Omar
Jon Healey, in the Los Angeles Times: Ilhan Omar is reminding House Democrats how hard it is to be in charge.
Sometimes a flag is just a flag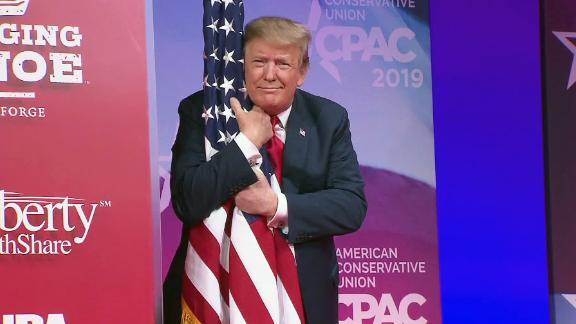 President Trump mounted the stage at the Conservative Political Action Conference last week, hugged the flag and slow danced it like a prom date, wrote SE Cupp.  Eww, she observed. "On behalf of the flag, I wanted to shout: 'I beg your pardon, sir! Get your hands off of me!."  The scene presented a metaphor for how history will struggle with his presidency. She wrote: "Was it an assault on the nation? Or its greatest love affair?" 
House investigations begin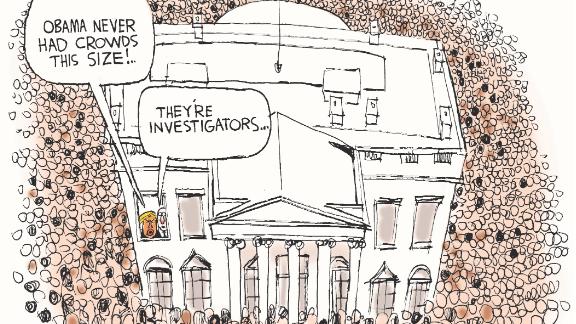 As the nation waited for the special counsel's report to drop, the House got busy probing the administration. Judiciary Committee Chairman Jerrold Nadler sent inquiry letters to 81 people and entities in Trump's orbit. It was an "opening gambit … more sledgehammer than scalpel, carrying risks and potential rewards," wrote Honig.   "Here we go."  (Honig is answering reader questions on this and Mueller probe-related things.) 
Will any of this produce a "smoking gun" for impeachment?  Maybe not, suggested historian Julian Zelizer. "Not every investigation will be like Watergate." Instead of looking for one damning piece of evidence that proves everything, he wrote, Congress should look at the data it has, plus testimony and corroborating evidence, "to make a strong case for triggering the formal impeachment process." 
Reparations for slavery? Let's talk
LZ Granderson thought Bernie Sanders was right to be noncommittal at a CNN Town Hall about reparations for African-American descendants of slaves. "I found it refreshing that he refused to just say he supported a word without a clear definition just so black folks would clap." Voters need to hear specifics, he wrote, because "reparations aren't help for the general population. They are payment for an overdue bill, with interest, to one specific customer. A proposal 2020 candidates know will rub a lot of voters the wrong way." 
David Brooks, in The New York Times, endorsed reparations after years of opposing them.  The racial divide, he said, has "a dimension of depth to it that the other divides don't have. It is more central to the American experience. … Reparations are a drastic policy and hard to execute, but the very act of talking about and designing them heals a wound and opens a new story." 
The trouble with Jarvanka's security clearance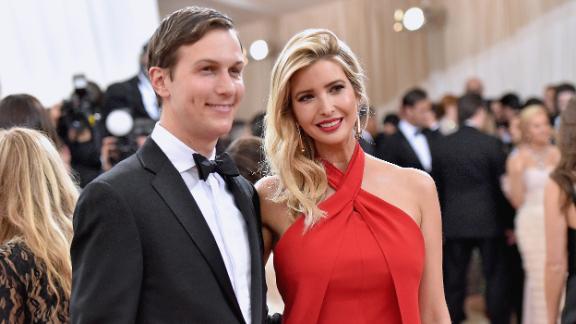 CNN and The New York Times reported that Trump overruled his aides and demanded top-secret security clearances for Jared Kushner and Ivanka Trump. Trump biographer Michael D'Antonio mused about why: "Both have business ties – Kushner to the Middle East, Ivanka to China – that raise obvious suspicions," he wrote. But it's possible that Trump was "simply being stubborn – or perhaps he understood his own deficiencies." Because he hates to read, "the President needs trusted advisers who are willing to pore over details related to policy and world events, and report to him in terms he can grasp." 
Samantha Vinograd sounded an alarm about "two senior staff members with access to information that experts apparently didn't think they could responsibly handle." For one thing, Kushner had failed to disclose foreign contacts early in the security clearance process. She called him "probably the No. 1 draft pick for foreigners trying to manipulate US policy or gain access to sensitive information."  
Gayle King gives master class in R. Kelly interview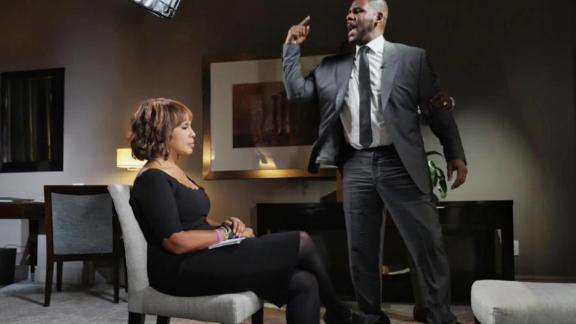 Roxanne Jones weighed in on Gayle King's explosive interview with the R&B artist R. Kelly, who lost it under her calm and pointed questioning about the sex abuse charges he's facing.  As the rapper ranted and flailed, the still and silent King "demonstrated the courage and code-shifting required of black women (indeed, of all women) every day, both professionally and personally," Jones wrote. "In keeping her cool, King helped us understand this horrible story beyond the headlines. It was a master class." 
'Fleabag' is back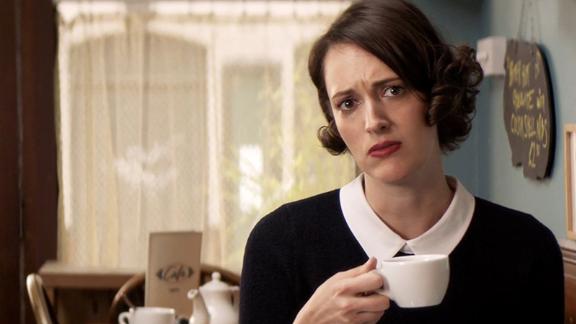 Good news, millennials (and everyone else who admires the British writer and actor Phoebe Waller-Bridge), wrote Kate Maltby. New seasons of Waller-Bridge's shows "Fleabag" and "Killing Eve" (on BBC and Amazon, respectively) are coming.  The return of  these comic creations heralds an encouraging trend. "A new generation of millennial showrunners are telling their own stories." Waller-Bridge's "Fleabag" character is "a howl of rage" and "an indictment of the boomer class who've raised her without the equipment to cope in the adult world." Buckle up, American viewers. 
Don't miss these:
– Missy Cummings, an ex-Navy pilot explains why she understands Sen. Martha McSally's pain.
– Michael Bociurkiw on Justin Trudeau fighting for political survival.
– Peter Ambler on why the time is right for gun control measures. 
– Noah Berlatsky on the case for letting 16-year-olds vote. 
Sign up to get this weekly column as a newsletter.
An earlier version incorrectly described R. Kelly's music; he is an R&B singer.