Editor's Note: Jen Psaki, a CNN political commentator, was the White House communications director and State Department spokeswoman during the Obama administration. She is vice president of communications and strategy at the Carnegie Endowment for International Peace. Follow her at @jrpsaki. The opinions expressed in this commentary are solely those of the author. Read more opinion articles at CNN.
Is it possible for a senior citizen to be the Democratic nominee for President of the United States in 2020?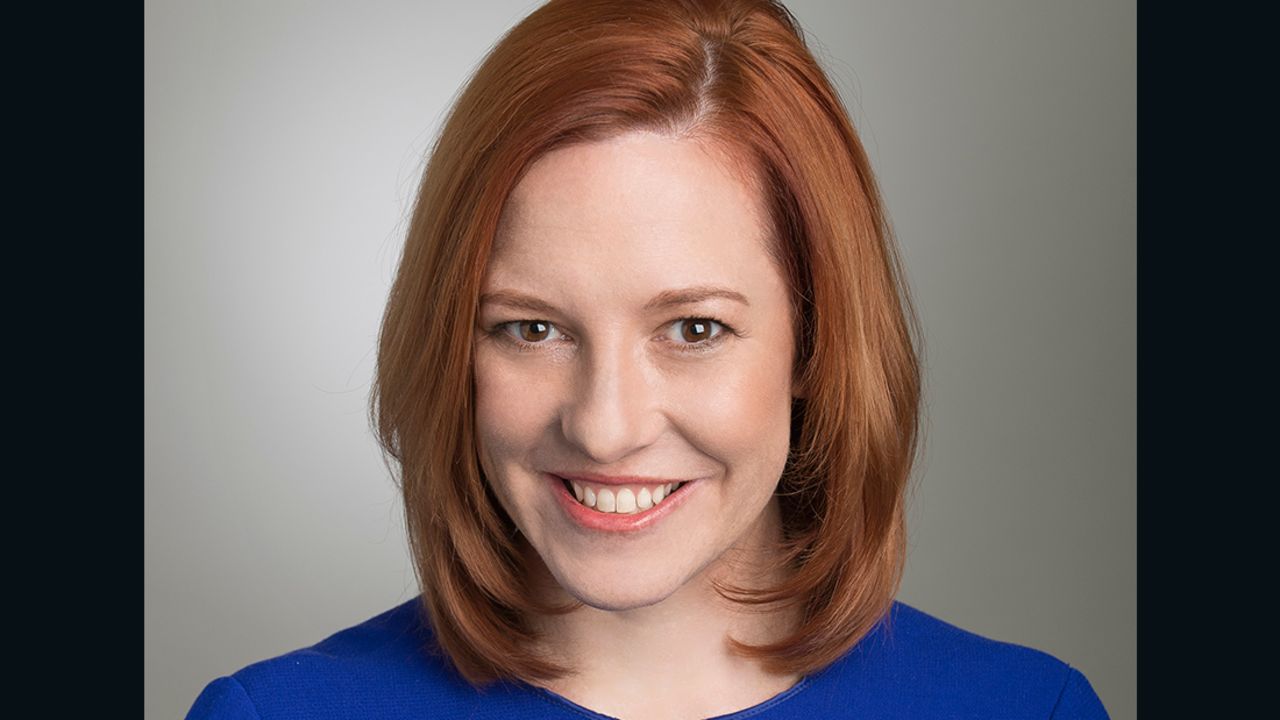 The short answer is yes. It is absolutely possible that the Democratic nominee will be over 55, otherwise Bernie Sanders would not have raised $6 million in one day. And Joe Biden would not be topping most public polls.
At the same time, their ascendancy is hardly a given. Remarkably, experience is often not an asset in campaigns. And presidential candidates who have less time in public life and elected office can create their own platform that is aligned with the electorate at the time without worrying it will conflict with their own record.
There are real challenges that older candidates face: their records, their ability to expand support and their instinctual understanding of modern forms of communicating.
And both Biden and Sanders are also white and male, which can work both ways with the Democratic electorate – some voters gravitate toward those traits as essential qualities to defeating Donald Trump, and others view them as evidence of a deeper need for change given the increasingly diverse electorate and the energy among women voters.
But ultimately elections have long been about one thing: who can bring about change – especially when there is an incumbent in the White House.
It already feels like we have the youngest field in history, with declared and potential candidates such as Pete Buttegieg, 37, Beto O'Rourke, 46, Cory Booker, 49, Kirsten Gillibrand, 52, and Kamala Harris, 54.
While the average age of the entire field is lower than it has been in modern history, youth has long been an appealing quality for Democratic presidential candidates. The last two Democratic presidents, Bill Clinton and Barack Obama, were 46 and 47, respectively, when they were elected.
Historically, more time spent in elected office is also not a positive selling point in a nominee. Such candidates have a record to defend – and explain. Whether it is Harris and her reputation for being a tough California prosecutor or Gillibrand's former "A" rating with the National Rifle Association, even the younger candidates in the mix right now have certainly faced harsh criticism of their prior records.
But for candidates such as Sanders and Biden, decades in the Senate or elected office mean decades of votes to pick through, public statements to explain and legislation to justify.
Even before announcing his intention to run, for example, Biden, the former vice president, has been forced to defend his authoring of the 1994 crime bill. The crime bill is a piece of legislation that feels outdated now, but it garnered extensive support from African-American leaders at the time, including some members of the Congressional Black Caucus. Now the bill is blamed by advocates of criminal justice reform for cementing a legacy of mass incarceration for African-Americans as a result.
When you have been around longer you are also typically known by a larger swath of the population, a reality that cuts both ways. Biden and Sanders both have name recognition at the top of the pack, and they are both polling at the top. The two are not unrelated. And at the outset that is an advantage, but it is unclear how much higher the ceiling for each can go.
There is no question that the energy and attention among the activists in the party has been on the younger, newly elected members of Congress, especially in the House of Representatives. The push for a Green New Deal, that presidential candidates including Gillibrand, Booker and Elizabeth Warren all signed on to, came from the youngest member of the House, Alexandria Ocasio-Cortez. Capturing that energy is not limited to the young, but it is more challenging to make the public argument that you are pushing a bold agenda when you have been legislating for decades.
This paradox also plays into how candidates communicate with the electorate.
Trump may be the Twitter President, but even before he took the stage, the way candidates were communicating was changing. The American electorate doesn't want to receive all of its information through the prism of the media. Social media – and giving voters the ability to resonate directly with the daily lives and emotions of a candidate – has become the norm. It's no accident that more campaigns are being announced on social media than ever before.
The problem is that, Trump aside, that mode of communication often doesn't feel natural or authentic for older elected officials, while it appears more instinctual for younger people. But from Warren's awkward cracking of a beer to O'Rourke talking about the border at the dentist, bizarre social media behavior has not been limited to the candidates with more years under their belts. Even Buttegieg, the mayor from Indiana, is older than the average Snapchat aficionado, so it isn't necessarily a skill set that in this cycle has to discriminate by age.
One of the biggest misconceptions out there is that young people will only vote for young candidates. A Washington Post poll from the fall showed that Biden had the support of about one-third of millennials, while Sanders has more support from young people than senior citizens. While we don't know how youth support will shake out at the voting booth and in caucus rooms, the assumption that ageism is a defining characteristic for young people just hasn't been borne out by facts.
This shouldn't really be a surprise. White women also didn't vote overwhelmingly for Hillary Clinton. Latino primary voters didn't overwhelmingly support Marco Rubio. Young people don't vote just for people who look like them either.
Get our free weekly newsletter
Sign up for CNN Opinion's new newsletter.
The question is not about how old a candidate is, but how they will go about bringing about real change – through radical overhaul of policies or through working through a more incremental approach. In that sense, there are more differences between the two oldest candidates on the Democratic side than even with the rest of the field.