Editor's Note: SE Cupp is a CNN political commentator and the host of "SE Cupp Unfiltered." The views expressed in this commentary are solely hers. View more opinion articles on CNN.
(CNN) —
It would have been a jarring image no matter the president.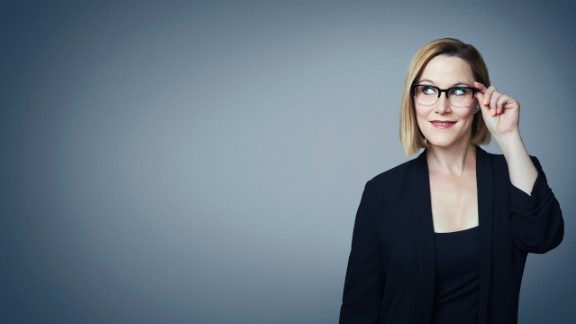 We're used to seeing the American flag handled in a number of ways. It can be hoisted, saluted, folded in honor of the fallen, even burned in protest.
But it's not every day you see the leader of the free world hug the flag in front of a crowd of adoring followers.
Enter President Donald Trump on Saturday at the annual gathering of conservatives known as the Conservative Political Action Conference (CPAC). He grabbed an unassuming Old Glory by its stand like a prom date, and gave it a brief, slightly terrifying, slow-dance to "Proud to be an American."
In that moment, in a way, the flag was so many of us – Americans recoiling at the smothering and unwanted advances of an unstable lech. On behalf of the flag, I wanted to shout: "I beg your pardon, sir! Get your hands off of me!"
But as off-putting as Trump's grabbing of the stars and stripes felt to many, it was clearly a consensual act to his supporters, who loved every minute of it and the 122 that followed.
The rambling, unedited and lurching two-plus-hour performance at CPAC was more a series of disconnected blurts than a speech. From musing on the history of tariff policy in the US to praising Rep. Mark Meadows' wife to extolling the benefits of TiVo, Trump did what he arguably does best: He put on a show for a crowd that worships him.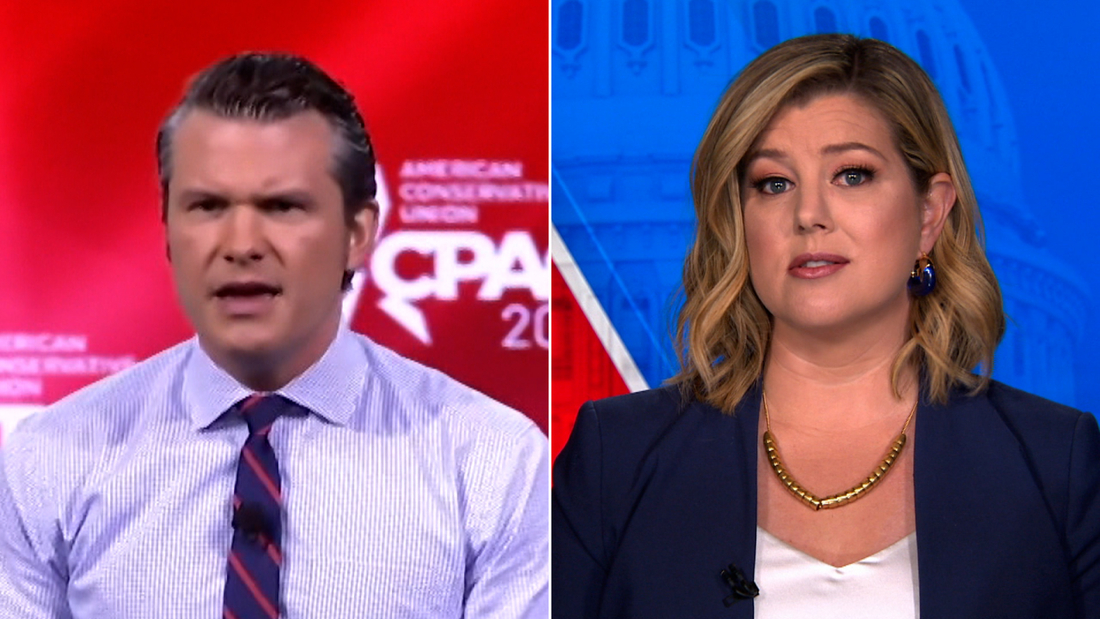 Now playing
07:38
Keilar points out Fox News host's hypocrisy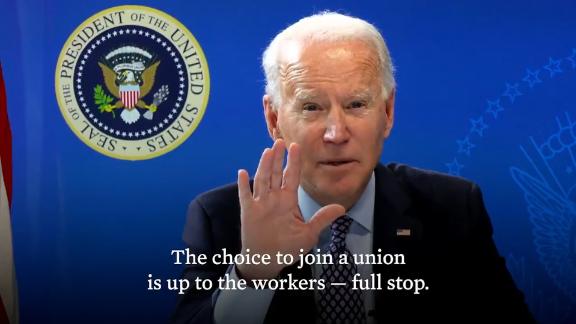 Now playing
01:23
'There should be no threats': Biden's message to union-busters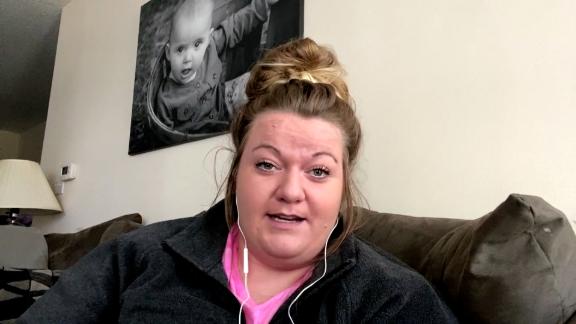 Now playing
07:40
Former QAnon believer shares bonkers conspiracy theory about Biden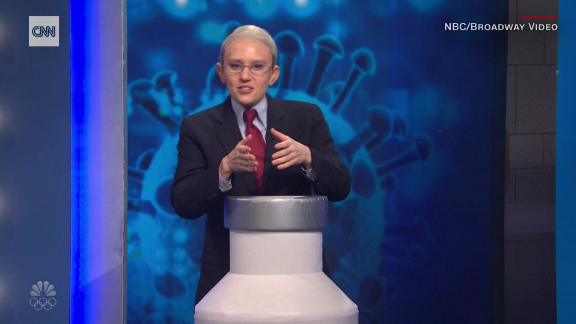 Now playing
01:24
'SNL' has 'Dr. Fauci' helping people get vaccinated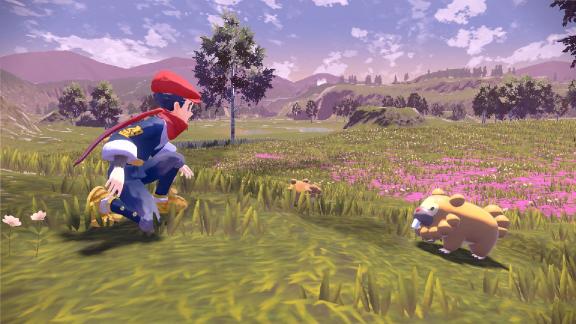 Now playing
01:01
See the new Pokémon games coming soon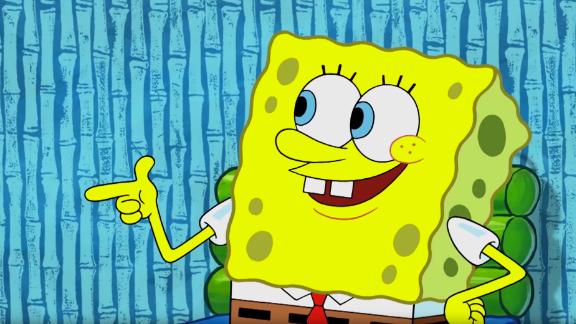 Now playing
01:33
'Real World,' 'Frasier,' 'Spongebob:' See the reboots coming to this new streaming service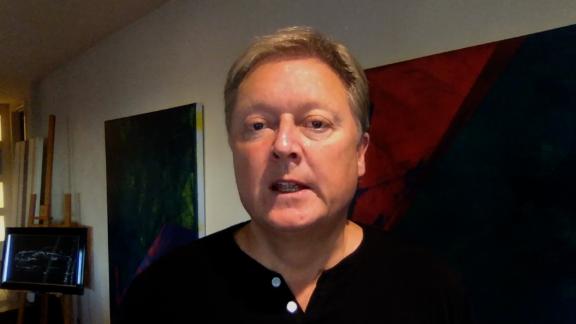 Now playing
02:28
Fisker is making its next electric vehicle with Foxconn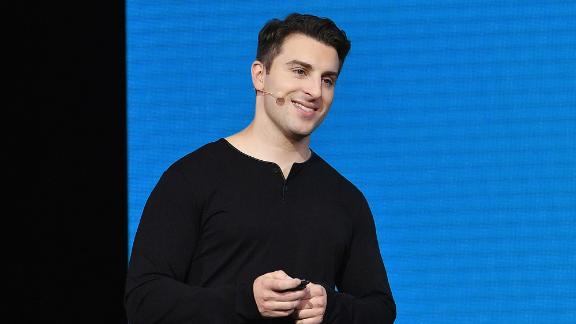 Now playing
03:51
Airbnb CEO: This is how we outperformed our competitors in 2020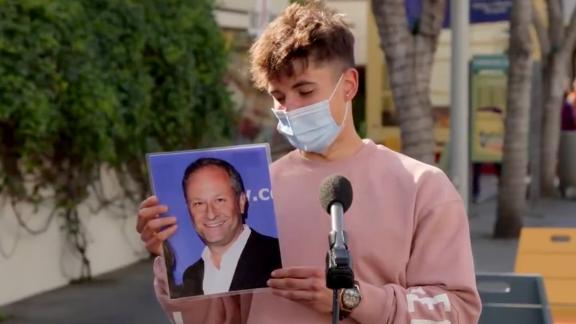 Now playing
01:46
Watch people struggle to identify second gentleman Doug Emhoff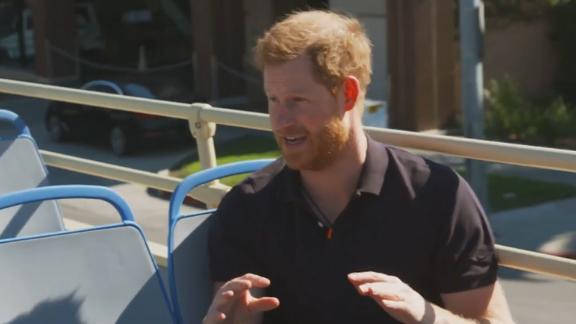 Now playing
01:37
See Prince Harry and James Corden tour LA on open-air bus
He whacked all their favorite enemies: the press, Democrats, the Mueller investigation, Republicans who would go against him. Many conference attendees called it one of his best performances.
But Trump's "best" performances are almost always at the nation's expense. They are "best" because they are memorably divisive, unfiltered, often profane and seething with animus for enemies perceived and real. And they are all about love for him.
Manhandling the American flag was a perfect representation of this dichotomy. Half the country likely saw it as a fitting metaphor for his presidency writ large: an assault on our most cherished values. He took what was not his, robbed it of all its virtue – and then presumably moved on to his next conquest.
But to the rest, those who support Trump, it was the quintessential way of showing his unapologetic patriotism. It was honest and earnest. It wasn't fancy or philosophical. It wasn't intellectual or complicated. Hugging the flag is nothing if not literal. It was the way Trump approached his entire presidency, much to their great satisfaction.
The wide chasm separating these two interpretations of the flag moment is also illustrative of another great divide. It's not between left and right – there are actually a number of crossover issues right now that have found strange bedfellows among Democrats and Republicans, criminal justice reform being just one.
The divide is between Trump supporters and Trump opponents. That may sound obvious in an era when some are allegedly punching each other out. But the interpretations of all things Trump are so divergent,