Editor's Note: Jill Filipovic is a journalist based in Washington and the author of the book "The H-Spot: The Feminist Pursuit of Happiness." Follow her on Twitter. The opinions expressed in this commentary are solely her own. View more opinion articles on CNN.
Luke Perry, a talented actor and a generation-crossing heartthrob, died Monday. And as these things usually go, there is a great outpouring of grief across the media – especially social media. Here, the reaction to his death is tinged with a particular kind of discomfort.
Perry was just 52, not much older than those fans who watched his '90s breakout show, "Beverly Hills, 90210," in their teens and early 20s. Despite his bad boy persona, Perry didn't die from driving too fast or overdosing on drugs or living too hard. He just – died, as so many humans do, from a seemingly indiscriminate failure of the body. A massive stroke, his publicist said.
For Perry's older fans, his death is a reminder of a youth that is receding in the rearview mirror, even as mortality is approaching way too fast.
I was only 7 when "90210" premiered in 1990, and through its '90s heyday I was strictly barred from watching it by parents who thought its portrayals of teenage sex, drug use, sexual assault and suicide were inappropriate for a child a long way from a learner's permit (parents whom I believed were wholly unreasonable authoritarians hellbent on bankrupting my social cache).
But Luke Perry was everywhere anyway, and most particularly in teen magazines and on the bedroom walls of my peers with more libertine (or perhaps more neglectful) parents.
Zack Morris of "Saved by the Bell" may have been the parent-approved object of middle school infatuation, but for teenage and adolescent girls, Perry's "90210" character, Dylan McKay, was the real deal. I didn't need to watch "90210" to know that Dylan McKay was sex in sunglasses.
"He's just a nice guy who's fine looking and who's not afraid to show his feelings." Madeleine Pinzon, 17 at the time, told the South Florida Sun Sentinel in 1991. "If all the guys in the world were like him, everything would be perfect."
Perry saw his career resurge in recent years, thanks to his role on the hit show "Riverdale." I haven't seen it, but I have to imagine that with that swagger and that face, there must be at least a hint of hot dad in his character for his new younger fans (and their parents) to admire, making Perry the rare teenage heartthrob who turned into a middle-aged fox.
But it would have been hard to top his "90210" days.
The writer Taffy Brodesser-Akner tweeted Monday, "All you Riverdale stans, step back and remember when we SHOWED UP for Luke Perry and didn't just tweet at him. Yes, we showed up. And then ran him out of malls via stampede." (She also tweeted a link to a Sun Sentinel piece about malls descending into teenage chaos on Perry's arrival. "My friend Jenn sent me this. She was there," Brodesser-Akner wrote.)
Those same girls (and a few boys) who stormed malls in the early '90s (some even getting injured in the rush), are now nearing 50 themselves. Given that the average American woman lives to be 81 and the average man 76, Perry's death comes, culturally and statistically, far too soon – and closer to the current ages of his then-teenage fans than to the national average.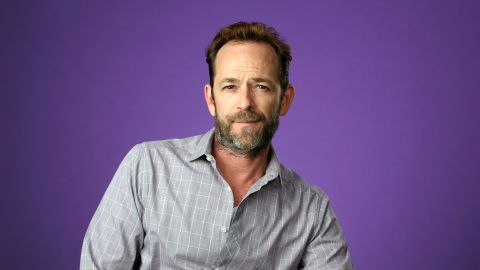 Photos: Actor Luke Perry, in photos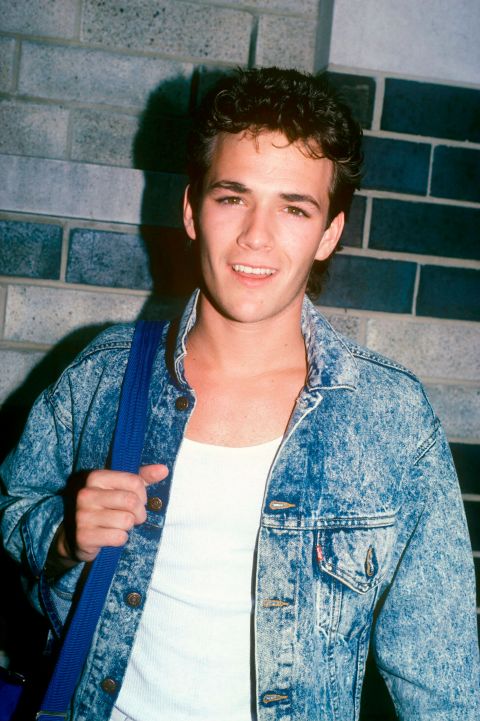 Photos: Actor Luke Perry, in photos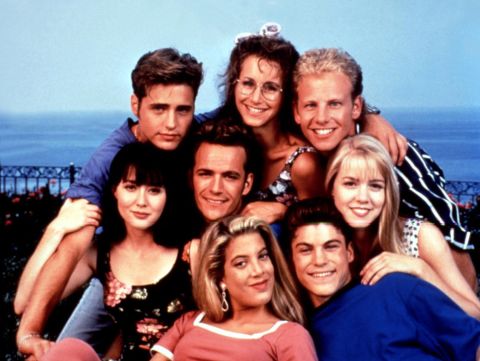 Photos: Actor Luke Perry, in photos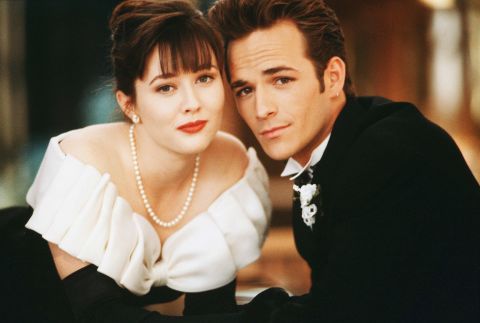 Photos: Actor Luke Perry, in photos
Photos: Actor Luke Perry, in photos
Photos: Actor Luke Perry, in photos
Photos: Actor Luke Perry, in photos
Photos: Actor Luke Perry, in photos
Photos: Actor Luke Perry, in photos
Photos: Actor Luke Perry, in photos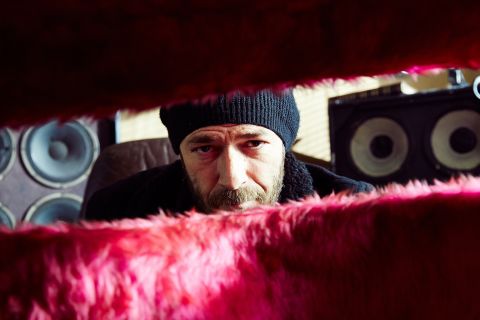 Photos: Actor Luke Perry, in photos
Photos: Actor Luke Perry, in photos
Perhaps that's part of what is so jarring. If only the good die young, and many of the young die from the wildness of youth, we at least want to believe that those who die in the in-between of middle age did something to speed it all along. When someone vibrant, prosperous and beautiful dies simply because of a corporeal malfunction, it becomes painfully clear that while we can and should take care of ourselves, much of how we exit this life is beyond our control.
It is also a reminder that many of us are tipping into the middle of – or second half of – life's ledger. Luke Perry was a flesh-and-blood human whose passing forces us to face that we are now at an age where our teen idols' bodies give out – which is, inconveniently, also an age where our bodies could do the same.
There is no positive spin on death, nothing that is made better by the passing of a talented, charismatic, and by all accounts thoroughly decent man. And these middle-aged celebrity deaths, arms-length as they are, may shock and sadden us, but they do not utterly level us or fundamentally change our lives like the deaths of close loved ones.
They do offer unique moments for sincere reflection on our own choices, and our own paths.
We may not end up walking as far as we would like. Are we happy with the trail we have left behind us?