Ted Baker's founder and CEO has resigned as the fashion brand investigates allegations he behaved inappropriately toward staff.
The British company said in a statement Monday that Ray Kelvin has left with immediate effect. He had been on a voluntary leave of absence since December following allegations of harassment, including "forced hugging" of staff members.
Complaints over Kelvin's behavior first emerged late last year. Thousands of people, including members of staff and customers, signed an online petition demanding an end to the hugging practice and a better system for reporting harassment allegations at the firm. The petition included accusations of "inappropriate touching" by Kelvin and "a culture that leaves harassment unchallenged."
Kelvin denies all claims that he acted inappropriately toward employees. A third-party investigation into the allegations against him and into Ted Baker's policy on handling sexual harassment complaints is due to wrap up before the end of June.
"In light of the allegations made against him, Ray has decided that it is in the best interests of the company for him to resign so that the business can move forward under new leadership," Executive Chairman David Bernstein said in the statement.
Kelvin wasn't immediately available for comment on Monday.
Ted Baker said Lindsay Page would continue in his role as acting CEO, which he has held since Kelvin first went on leave.
Hugs
Kelvin founded the high-end fashion chain in 1988 with a single store in the UK city of Glasgow. It now has more than 500 outlets worldwide. Kelvin was appointed Commander of the Order of the British Empire (CBE), an honor one rank below a knighthood, in 2011 for services to the fashion industry.
According to the online petition, Kelvin regularly made sexual innuendos, stroked people's necks and discussed his sex life. The petition was posted on the platform Organise, which runs workplace-specific campaigns. Organise's CEO said in December that more than 300 of the signatories were either current or former members of staff.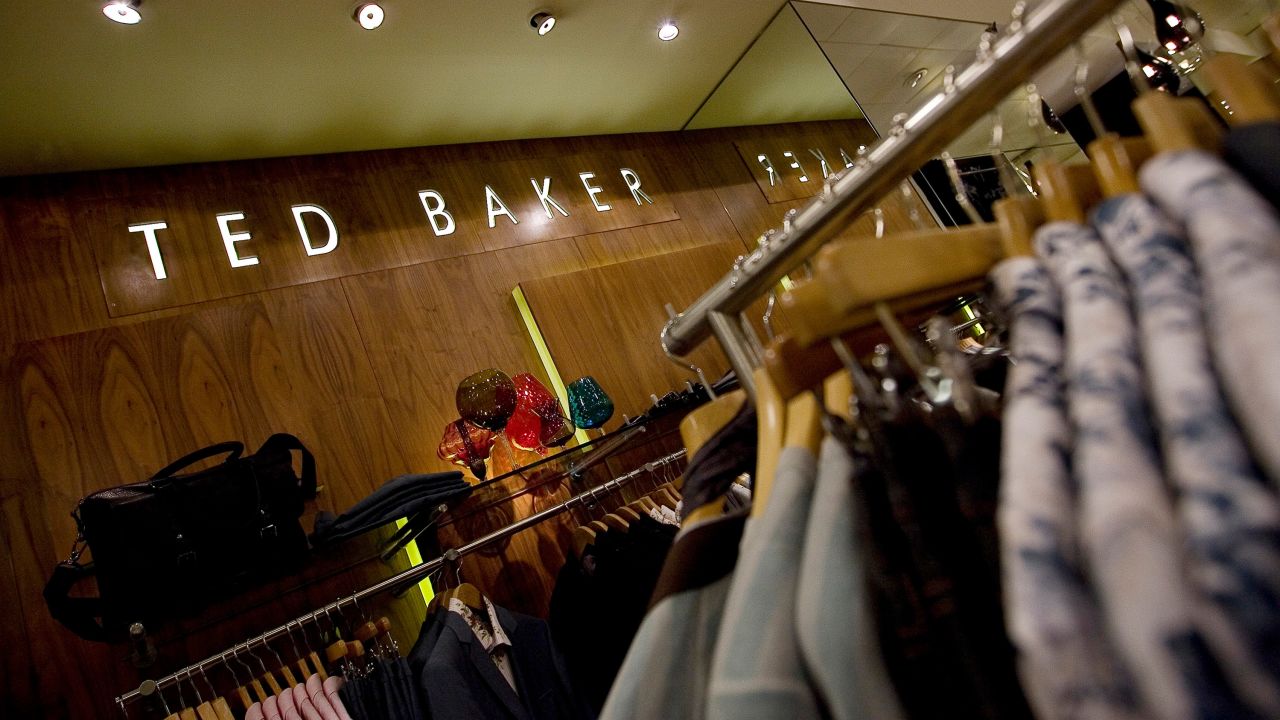 One person wrote: "I've seen the CEO ask young female members of staff to sit on his knee, cuddle him, or let him massage their ears. I went to HR with a complaint and was told 'that's just what Ray's like.'"
In its response in December, Ted Baker said that "Ray greets many people he meets with a hug, be it a shareholder, investor, supplier, partner, customer or colleague."
It described hugs as "part of Ted Baker's culture," but said that they are "absolutely not insisted upon."
The company reported revenue of about £590 million ($780 million) for its most recent financial year. In February, it warned investors that its profits would be lower than expected this year, blaming unfavorable movements in foreign exchange markets and a write-down in the value of its unsold stock.
Ted Baker shares fell more than 2% in London trading on Monday morning before rallying into positive territory.