Numerous rivers in the Southeast are overspilling their banks after recent heavy rains, and communities along the lower Mississippi River in particular have days to go before they see the worst of it.
In Louisiana, Gov. John Bel Edwards declared a state of emergency Friday because the threat of more rain in the region and more flooding along the Mississippi.
The US Army Corps of Engineers this week opened Louisiana's Bonnet Carre Spillway to divert rising water away from New Orleans to sparsely populated areas. In the capital, Baton Rouge, the river already was at more than 41.28 feet – more than 1 foot above major flood stage – and it could rise another 2 feet over the next two weeks, the National Weather Service says.
"We anticipate some parishes may need assistance dealing with these conditions and the state stands ready to offer that support," Edwards said.
The river, already at flood stage in areas from Missouri south into Louisiana and Mississippi, isn't expected to crest in many of those places for days.
In Memphis, Tennessee, the Mississippi is forecast to crest around Wednesday around 41.5 feet – only 1.5 feet above moderate flood stage, but it would be the fourth-highest crest recorded there, the National Weather Service says.
There, the river has been over its banks for days. Satellite images distributed by NASA show the flooded river on Monday, compared with the same area in late February 2014, with Memphis shown on upper right side of the river.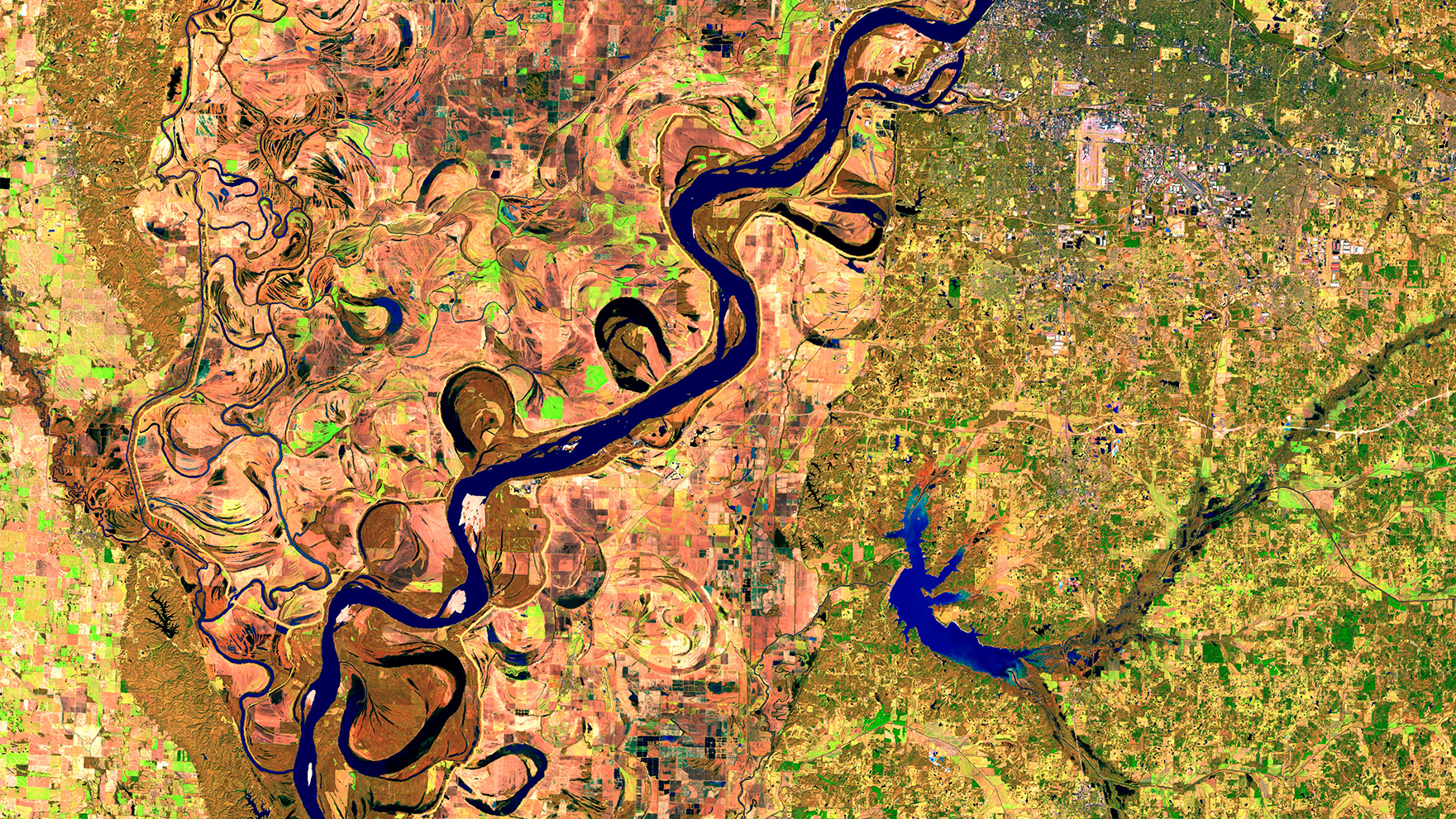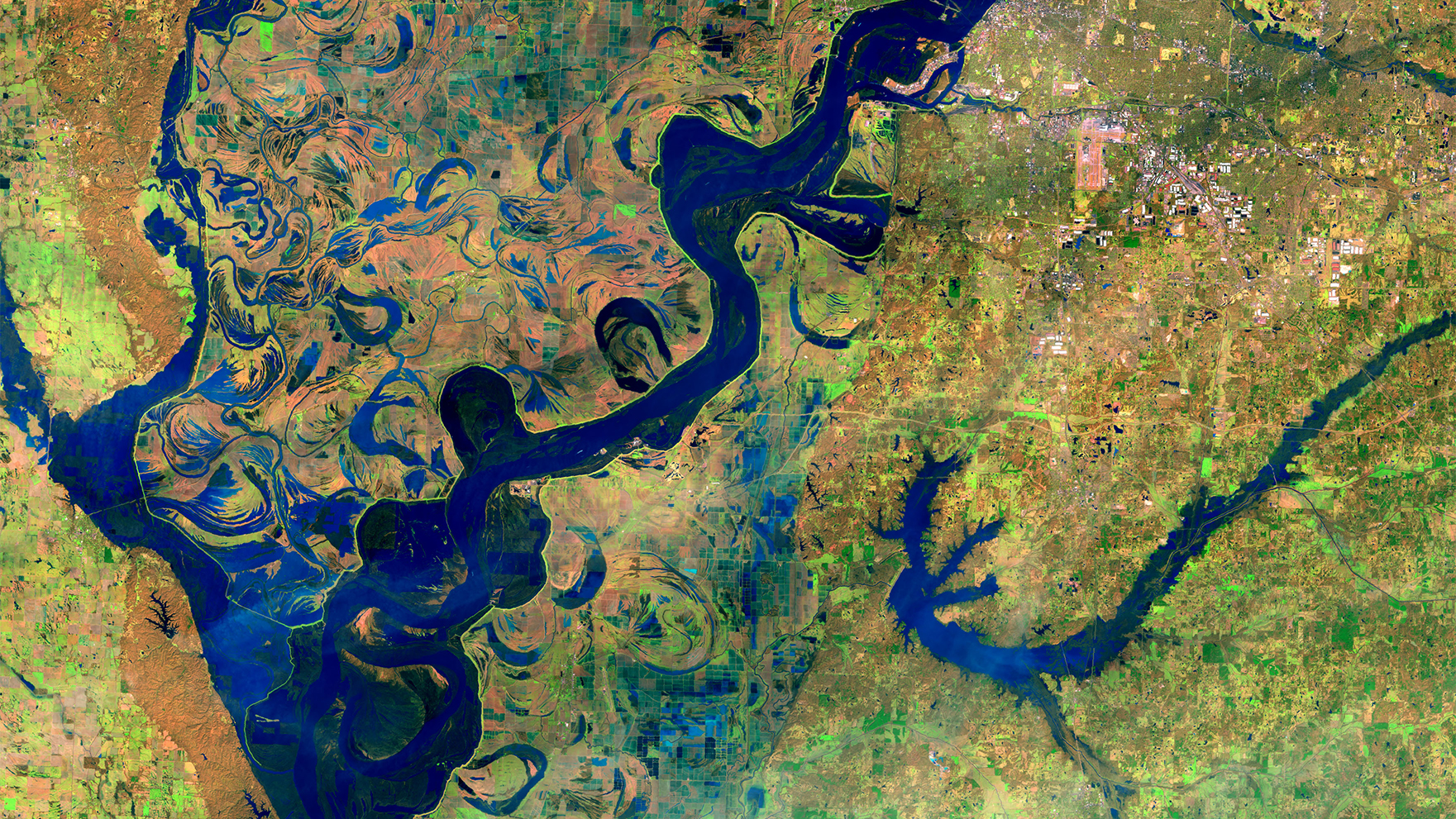 The weather service has issued a flood warning for Memphis until March 15.
In Mississippi, north of Vicksburg, farmers were using bulldozers and other equipment to build levees to protect homes from rising waters this week, CNN affiliate WLBT reported.
"This water simply doesn't have anywhere to go," Warren County emergency management director John Elfer told WLBT on Monday.
"There's still a snow melt we have to account for. There's been a tremendous amount of rain north in the Ohio River valley. As a result, this is what you're seeing."
Widespread rain is expected from Friday into the weekend for portions of Louisiana, Mississippi and the Carolinas, forecasters say.
CNN's Monica Garrett, Judson Jones and Paul P. Murphy contributed to this report.