Sporting goods retailer Decathlon has abandoned plans to sell a sports hijab in France, following a backlash from politicians and the public.
Decathlon said Tuesday that it was halting plans to sell the product in the face of "violent debate" and "threats" made against some of the company's employees in its French stores, which a spokesperson noted were "sometimes physical."
The company instead called for "calm and respect."
The garment, which covers women's hair but not their faces, is already on sale in Decathlon's Moroccan branches, and was due to be rolled out to stores worldwide. The company said it was halting the rollout in France "in the interests of guaranteeing the security of our teammates."
Decathlon initially defended the garment, saying it was developed "based on the needs expressed" by its female customers in Morocco.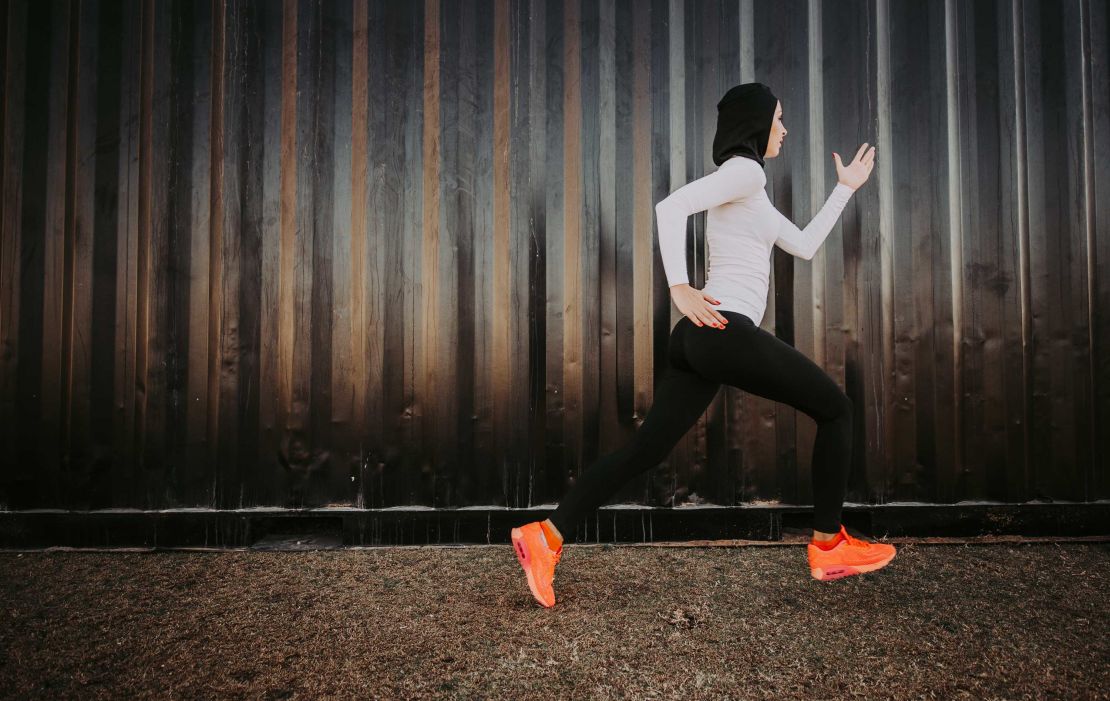 Leading French politicians have voiced concern about the garment, however. Health Minister Agnès Buzyn told French radio station RTL that the running hijab did not "correspond to the values" of France and that it was not a "vision of women" she shared.
She said that while the hijab is legal in France, equality between men and women is not created "when women hide their faces." She noted that she is firmly in favor of the "emancipation of women" and anything that leads to the differentiation of sexes "disturbs" her.
The dispute over the garment is the latest in a long line of fractious debates surrounding Islamic clothing in France. Full-face coverings, including the niqab, were banned by then-President Nicolas Sarkozy's government in 2010. Schoolchildren have been banned from wearing veils in state schools since 2004, and public sector employees are not permitted to wear obvious religious symbols.
Aurore Bergé, spokeswoman for President Emmanuel Macron's party, En Marche, also expressed her opposition to the hijab and said she would boycott brands that don't respect French values.
"My choice as a woman and as a citizen will be to no longer trust a brand which breaks with our values," she wrote on Twitter. "Those who only tolerate women in public spaces when they are hidden are not lovers of freedom."
Decathlon responded to Bergé, saying the company aimed to improve the democratization of sport, and noted that many women go running in hijabs that are unsuitable for exercise. "Our objective is simple: to offer them a product which is adapted to sport, without any judgment," a spokesperson wrote on Twitter.
Other politicians have warned that the backlash over the garment highlights the rise of racism and Islamophobia in France. Fiona Lazaar, a lawmaker from Macron's party, said it was a shame that Decathlon had given in to the calls for a boycott. "You have a right to be against the veil, but never to threaten those who wear it, want to wear it here, or simply, to sell it," she wrote on Twitter.
Shaista Gohir, the executive director of British charity Muslim Women's Network UK, told CNN that the reaction to the garment shows that "anti-Muslim hatred now exists."
"So much outrage over a piece of clothing. The overreaction has nothing to do with secular values, which are ones of empathy, compassion and justice. True secular values should support women to make autonomous choices about their lives, including what to wear and ways of empowering them to participate in sport. Secular extremists are no different to religious extremists who also want to control what women should wear."