In an attempt to keep one of his many outlandish campaign promises, the so-called most "pro-life" president has cemented his willingness to attack the millions of people who obtain confidential and affordable health care via Title X, the federal program that provides millions of low-income Americans with birth control and other reproductive health services.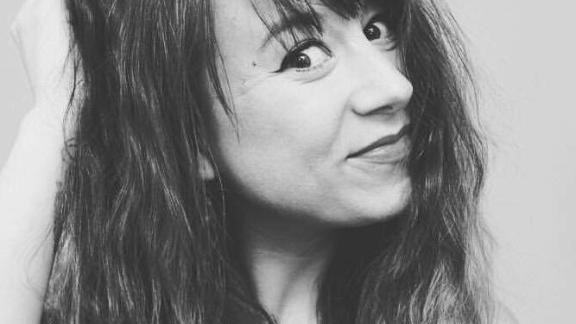 Ashley Batz
On Friday, the Trump administration unveiled the US Department of Health and Human Services' final version of its new Title X regulations. The revised directive would ban any health care clinics that perform abortions or refer patients to abortion providers from receiving federal funds. The final rule for Title X will go into effect 60 days after it's published in the Federal Register.
Title X is the only US federal grant program dedicated to expanding access to birth control and comprehensive reproductive health care. According to the Guttmacher Institute, Title X patients are "disproportionately low-income, one-third are people of color, and one in 10 have limited English proficiency." By stripping federal funding from health care facilities that provide comprehensive reproductive care that includes abortion and medically accurate information about abortion, this administration is hurting the most vulnerable among us, putting American families in danger and silencing doctors, while inhibiting them from providing the best care to their patients, all in the name of political ideology.
The Hyde Amendment, passed in 1976, already blocks federal funds from paying for abortion services, with exceptions for cases of rape or when a person's life is in danger, so this administration's proposed update to Title X is redundant and unnecessary: there are zero tax-payer dollars paying for abortion care in this country.
Instead, the rule makes it increasingly more difficult for low-income people to procure birth control, prenatal care, sexually transmitted infection (STI) testing, cancer screenings, and emergency contraception, especially from Planned Parenthood, the nation's largest provider of reproductive health care and sex education. According to Planned Parenthood's 2017-2018 annual report, the health care clinic provided almost 300,000 breast exams, detected roughly 70,000 cancers or abnormalities, served almost 1.9 million birth control clients, provided over 600,000 emergency contraception kits, conducted over 700,000 HIV tests, and diagnosed 240,000 STIs.
Stripping Planned Parenthood of its Title X funding simply because it also provides abortion care in the same clinics from which it provides birth control, STI testing, and cancer screenings limits the number of people who can receive vital reproductive health care services.
But what's more insidious is what this update to Title X does to the relationship between health care providers and their patients. Under this revised language – what advocates have deemed the "domestic gag rule" – doctors who work at clinics that receive Title X funds are prohibited from mentioning the option of abortion to their patients or referring their patients to clinics that provide abortion care. It's a manifestation on American soil of the "global gag rule" (also called the Mexico City policy), which Trump reinstated in one of his first acts as president, and which prevents foreign organizations receiving US government funding or assistance from providing abortion referrals, information or services.
This new Title X rule mandates that in the US, "all pregnant patients at Title X sites be referred for prenatal and social services (such as infant or foster care or adoption) regardless of their wishes." Meanwhile, there are 28 states that mandate OB-GYNs lie to their patients about abortion, requiring counseling directives that are often written by anti-choice politicians and not medical professionals. According to the Guttmacher Institute, 11 states require doctors to give their patients pamphlets highlighting the so-called "risks" of abortion care, including widely debunked claims that abortion causes breast cancer or infertility.
Yes, in the United States of America, where we have a Constitution that endows us with and protects our freedom of speech, the government is dictating what doctors tell their patients – and putting the health of low-income Americans on the line.
By muzzling health care providers and stifling clinics from providing essential reproductive health care, this administration is unabashedly attacking the rights of poor people, people of color, immigrants, and low-income families. According to the United Nations Population Fund, "access to quality sexual and reproductive health care, including voluntary family planning, can reduce maternal deaths by one third, and child deaths by as much as one fifth."
Curtailing affordable access to reproductive health runs antithetical to what Trump claims to be his most important job: protecting the American people.
Make no mistake, there is no "life, liberty, and the pursuit of happiness" without the ability to access health care that enables you to make your own personal medical decisions. So when the government is willing to snuff out science and silence doctors, we have less of a democracy and more of a dictatorship. When the majority of this country supports access to abortion care, yet the government continues to attack it at state or federal levels, the will of the people is being categorically ignored.
According to new state-by-state polling data from Gallup, if the 2020 election was held today, President Trump would lose. So he and his administration are relying on a tried and true Republican technique: attacking abortion rights to appease their base. But this attack on clinics like Planned Parenthood and the people who rely on them for care – coupled with the administration's push for "abstinence-only" sex education and this President's incendiary rhetoric and flat-out lies about second- and third-trimester abortions – proves that regardless of whether he truly embraces this ideology, there's nothing he won't do to remain in a position of power.
Get our free weekly newsletter
Dictating what information doctors can give to their patients is inherently un-American. Attacking poor people's access to health care is disgustingly un-American. Making it harder for people to make their own private, personal health care decisions is undeniably un-American.