Bernie Sanders may be the most successful progressive politician of our generation. While he didn't do it alone, he's been a catalyst in elevating the visibility over the last few years of major left-wing policies and proposals, from Medicare For All to a higher minimum wage, and despite losing in 2016, his campaign's influence is still evident today.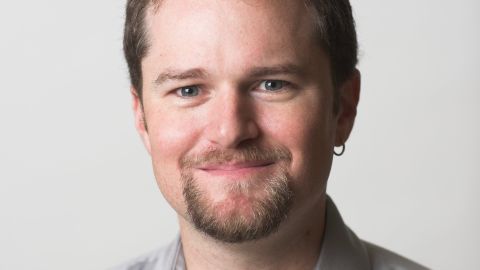 The spread of his policy ideas, however, may end up being a double-edged sword this time around. Yes, Sanders is running for president again. He raised buckets of money within 24 hours of launching his campaign – nearly $6 million in fact. And he's still speaking about the same issues.
This time, though, so are a lot of other candidates.
Many of the candidates that his organization "Our Revolution" supported in the 2018 midterm elections lost to mainstream Democrats who readily adopted elements of his progressive agenda. So, if Sanders wants to succeed where others have failed, will he expand his message? Can he deliver on policy details rather than presenting policy aspirations? Does he understand that being a true progressive requires a level of fluency on issues of representation and diversity to reflect our nation? So far, he hasn't demonstrated that he can or that he has.
It's worth taking a moment to survey the transformation of the Democratic Party in the last few decades. I came of age in the late 1980s and early 1990s, and voted for Bill Clinton in 1992, only to find myself frustrated by the politics of triangulation, in which a man I had elected to represent liberal ideas happily positioned himself as the middle ground between the left and right. Now, every credible Democratic candidate except Minnesota Senator Amy Klobuchar, who is deliberately positioning herself in the center, is angling to the left with their policies – and that's in large part thanks to Sanders.
They all support some version of Medicare For All, the $15 minimum wage (including Klobuchar), aggressive intervention around the cost of college, reshaping the tax code to fight inequality and some form of legislation embodying the principles of the Green New Deal. As a progressive voter and analyst, I find that consensus thrilling – and I can't wait to dive into the details of their policy proposals as they emerge.
But none of this helps Sanders in 2020. In a crowded field, how does he stand out? He's no longer the most visible Democrat (on or off the ballot) on tax justice. His presidential rival Sen. Elizabeth Warren, has proposed a 2% "ultra-millionaire" wealth tax. Rep. Alexandria Ocasio Cortez, who began her political career as a Sanders 2016 organizer, single-handedly brought the idea of a 70% marginal income tax on incomes over $10 million into the national debate. Unless "AOC" quickly becomes a full-throated Sanders 2020 surrogate, her visibility isn't helping him win.
Meanwhile, Warren, Sen. Kamala Harris and former Housing and Urban Development Secretary Julián Castro have also just endorsed some form of reparations for slavery, a policy idea that I don't believe has ever been seriously debated by major contenders for the party's nomination. This debate, in particular, exposes one Sanders' weaknesses: voters of color.
Let's be clear: there is no monolithic black vote in America. As Collier Meyerson wrote for The New Yorker, Sanders did much better with young black voters than older black voters. While he came close to matching Clinton among young voters of color (black and non-black voters), he lost older voters of color by about 60 points. In the buildup to his second presidential campaign, I have not seen Sanders displaying the political skills he'll need to build a broad coalition and seize a plurality of primary voters.
Instead, he keeps making unforced errors. After Andrew Gillum and Stacey Abrams, two African American candidates in the midterm elections who lost their respective bids for the governorships in Florida and Georgia, Sanders attributed their losses to race while appearing to excuse any role racism may have played in voter choice. He said, "I think you know there are a lot of white folks out there who are not necessarily racist who felt uncomfortable for the first time in their lives about whether or not they wanted to vote for an African-American." Someone who feels uncomfortable voting for a candidate because he or she is black is, in fact, exactly what a racist looks like.
Just last week, in his launch interview with Vermont Public Radio, he said, "We have got to look at candidates, you know, not by the color of their skin, not by their sexual orientation or their gender and not by their age." That's a useful political stance given that he's facing women, people of color, and a gay candidate in the Democratic race. It also ignores the importance of representation.
All Americans deserve to see leaders who look like them. My 9-year-old daughter has been telling me that I am only allowed to vote for "girl presidents." That doesn't mean I'm going to agree with her, but her sentiments are legitimate.
Get our free weekly newsletter
I don't understand why Sanders makes these mistakes. They seem amateurish. There are ways for him to assert the primacy of economic issues while developing a fluency with how that intersects with other forms of inequality. He can tout his own vision while respecting those who want to see more leaders who are not white men.
Instead, every time he talks about race and gender and dismisses the importance of representation, he tosses huge chunks of the electorate away and sows division, whether he means to or not. If he's going to be the Democratic nominee, he's got to bring people together. I don't think it's too late, but his work needs to start right now.