Editor's Note: Christine Quinn is the former speaker of the New York City Council and president of Women in Need, a nonprofit providing services to homeless women and children in New York City. The views expressed here are her own. View more opinion on CNN.
The moment I entered the 2013 race for New York City mayor, I was bombarded with criticism of everything from my looks to my management style, which was described with words such as "angry" and "confrontational."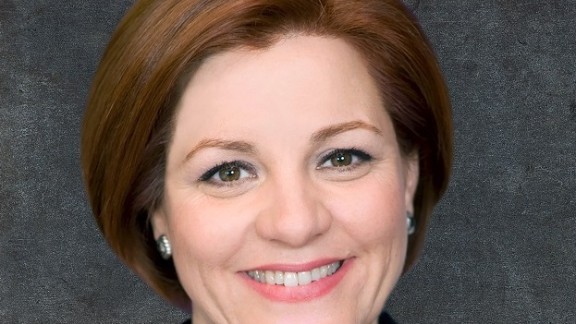 In response, I made a conscious and fundamentally bad decision to distance myself from who I was. I decided to be less loud and less aggressive, to throw up a toothy smile every time I marched down a sidewalk or stood at a podium. I made sure that everything from my hair to my clothes made me seem more "likable," approachable and classically feminine.
In the end, forcing myself into this new role only exacerbated the public perception that I was inauthentic. Worst of all, that decision sucked all of the confidence I had in myself right down the drain – which up until that point had brought me all of my professional success.
I lost that race. But six years later, despite the historic gains in 2018 for women running for office, I still see the same destructive dynamics that drove me to make those bad decisions at play today.
The latest target is Sen. Amy Klobuchar of Minnesota, the 2020 presidential hopeful whose recent campaign announcement was overshadowed by negative press coverage of her supposed treatment of her staff. Other leading female presidential candidates are already being undercut in familiar ways. If you ask their critics: Kamala Harris was lucky enough to have a powerful boyfriend who helped her climb the ladder, Elizabeth Warren is as unlikable as Hillary Clinton and Kirsten Gillibrand is responsible for the resignation of her former colleague over his own sexual misconduct allegations.
Welcome to 2020, which, so far, hasn't learned a thing from 2016.
It's been said before but bears repeating: The way we characterize strength in women, especially those seeking elected office, is undeniably different than the way we characterize it in men. An ambitious, aggressive, detail-oriented man can be a strong and effective leader, while a woman with the same traits is branded bossy, bitchy or worse. If a woman is anything less than the 1950s picture of the nurturing mother, too many people still believe, she must be a monster. When was the last time you ever heard that a male candidate needed to "smile more"?
A study by the Barbara Lee Family Foundation found that the question of likability is the single most important factor for voters when deciding whether to vote for a woman or not. Its research also finds that men, on the other hand, don't have to be liked in the same way to be seen as qualified and garner support.
It's a lose-lose situation for women candidates. Too much male-associated assertiveness makes them bullies. But being too soft and nice means we don't have the grit and toughness for the job. This Catch-22 leads so many women running for office into thinking they need to edit or change who they are – which may actually present the most perilous political risk of all: inauthenticity. No one knows this better than I do.
America remains a sexist society, regardless of the record number of women serving in Congress. On both the right and the left, we've seen sexism on display in full force, and it's only going to get worse with upward of six women running for president.
The solution is to call it out relentlessly. Don't pivot away from questions about sexism because it's uncomfortable. Engage it as a serious issue that affects women every single day – whether we are running for president, pushing for a promotion or just seeking recognition for who we are.
Voters are not stupid. They see and recognize sexism even when the media and political class turn the other way. No doubt, there will be many pundits who point to hard looks that have been given to male politicians around how they manage their staff. But we can't deny that the conversation is still, in 2019, framed differently for women.
With women making up a majority of the candidates running for president thus far, we have a real opportunity to confront these blatant biases head-on. And this responsibility falls on all of us – the media, the candidates, the voters and the men in the race – to speak up and call out sexism out when we see it.
Get our free weekly newsletter
Because at the end of the day, those with the most to lose are not the maligned women candidates but the American people, who miss the benefits of being represented by the most effective and competent person for the job.