Story highlights
Matthijs de Ligt is Ajax's 19-year-old captain
Already the youngest player to appear in a European final
(CNN) —
There are few football clubs like Ajax. There are even fewer, perhaps, with as clear a pathway between academy and greatness.
Johan Cruyff, Marco van Basten, Ronald Koeman, Dennis Bergkamp, Edgar Davids – by no means an exhaustive list, but a snapshot of a regal lineage.
Matthijs de Ligt is the latest – not so much a cab off the rank as a Rolls Royce. He might just be the ultimate product of his environment.
A 19-year-old captain of the 33-time Eredivisie champions; an Ajax boy from the age of nine; a starter against Manchester United in the 2017 Europa League Final – the youngest player ever to feature in a European decider.
In leading Ajax to the Champions League semifinals – scoring the decisive goal in the quarterfinal against Juventus – he has done so as the second youngest skipper in the competition's history. Only Ruben Neves – then of Porto – was younger.
Fittingly, when De Ligt made his Champions League bow in a 1-1 draw with Bayern Munich earlier this season, he surpassed Rafael van der Vaart – another graduate of Jong Ajax's famed conveyor belt – as the competition's second-youngest captain.
To look at this as a coincidence is to ignore generations of tradition, generations of careful nurturing. Quite simply, De Ligt tells CNN: "The most important thing is that they want to develop you."
READ: How Ajax and Johan Cruyff 'thought outside the box'
Ajax exists almost without parallel. And as De Ligt speaks, he does so with the self-assured confidence of a young man raised and developed in the club's distinct manner. Immensely popular among Amsterdam's adoring football public, he is one of their own in a way that few beyond the city could begin to understand.
"It's really nice," he says, of the relationship with the club's supporters. "I was a fan before when I was younger, so I watched a lot of games and I was always singing in the crowd and shouting when the referee made a mistake or something, you know?
"And now to play in the arena, to be captain of this team is something else, a dream."
It is, of course, an arena adorned with Cruyff's name – the icon whose influence is etched all over the club. Cruyff won the European Cup with Ajax three times in succession in 1971, '72 and '73, before collecting a wide array of titles with Barcelona and Feyenoord, and the Dutchman is widely regarded as one of the greatest players of all time.
"Everybody knows Johan Cruyff," De Ligt says. "And everybody knows the impact he had on the football world and on Amsterdam.
"The city breathes football, and I think that's what you see in those games for us. A lot of tension, a lot of shouting and noise. It's really incredible."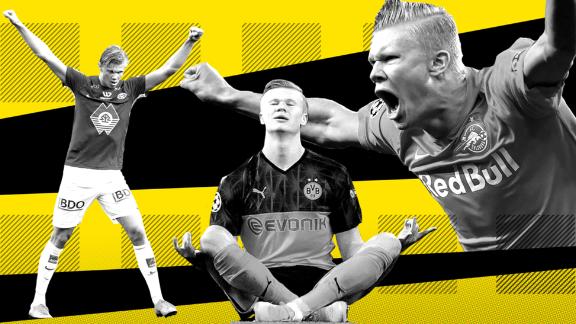 Now playing
02:53
Erling Haaland: The making of Europe's next football superstar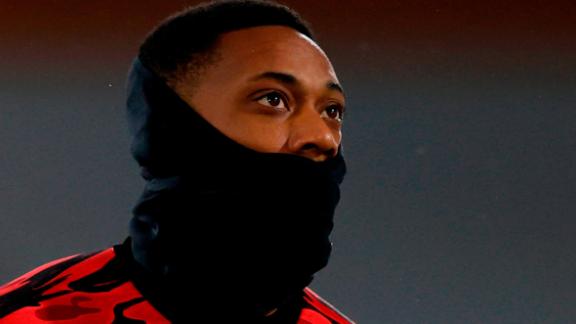 Now playing
02:10
Racist social media abuse continues to plague UK football
Now playing
01:34
Arsene Wenger: Kylian Mbappe is the new Pele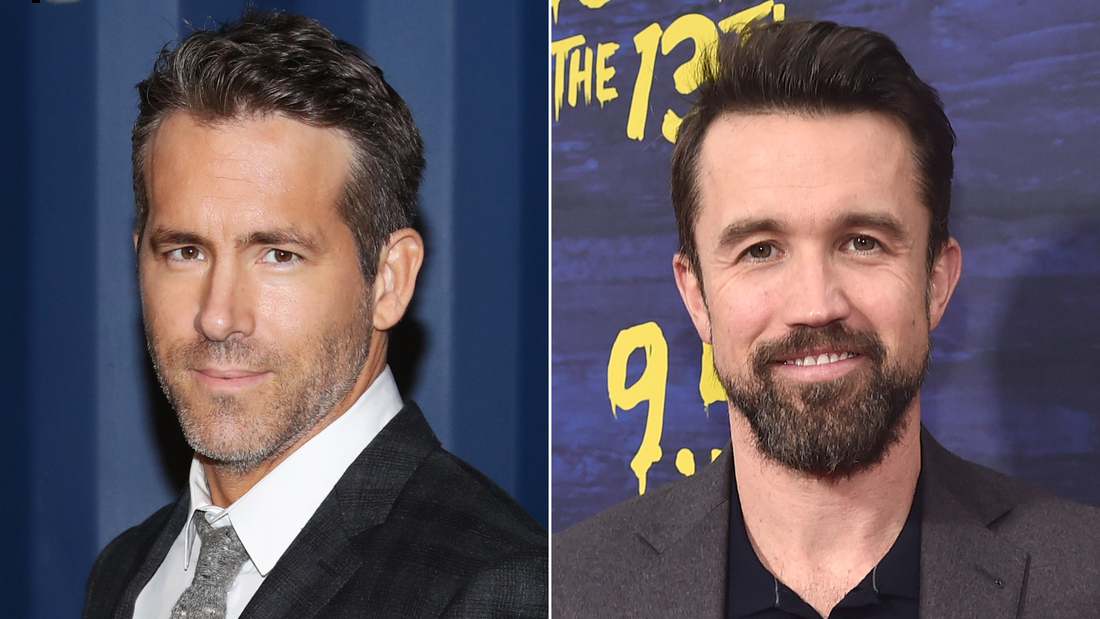 Now playing
01:10
Wrexham: Ryan Reynolds and Rob McElhenney take over Welsh football team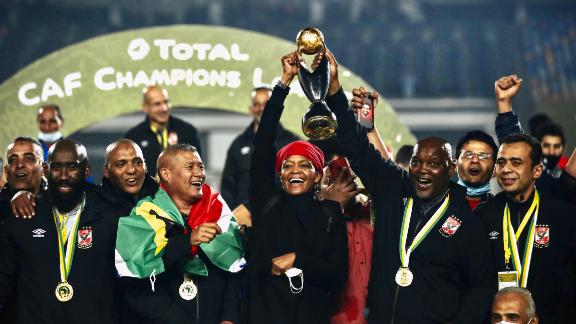 Now playing
02:54
Pitso Mosimane: Africa's Pep Guardiola looks to the future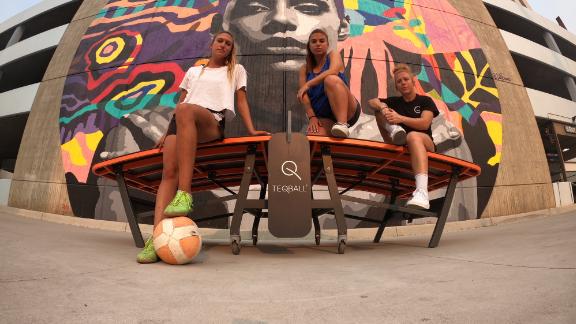 Now playing
03:09
BellaTeq: The first all-female Teqball team pushing the sport into the mainstream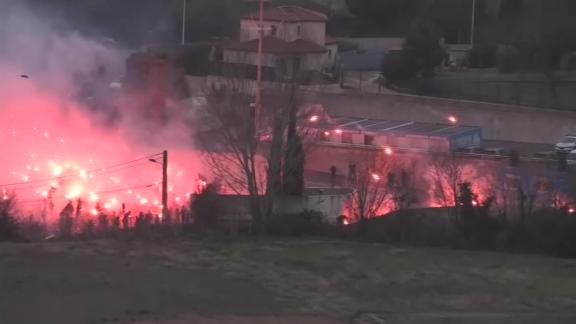 Now playing
01:10
Protesters storm Marseille training ground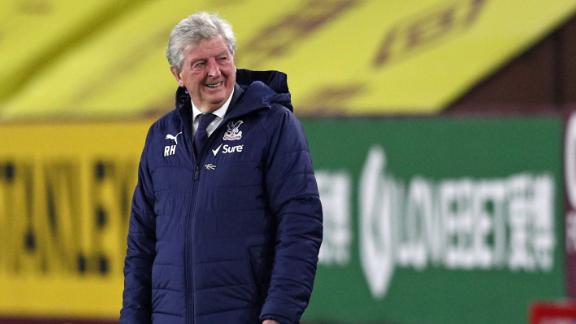 Now playing
04:08
Roy Hodgson reflects on management in the Covid-19 era
Now playing
01:13
Frank Lampard sacked by Chelsea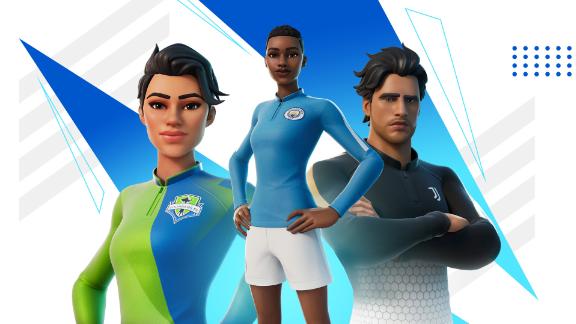 Now playing
02:45
Football and Pelé join forces with Fortnite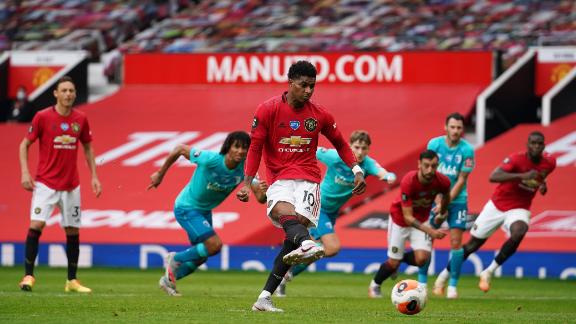 Now playing
01:20
Marcus Rashford on Manchester United getting penalties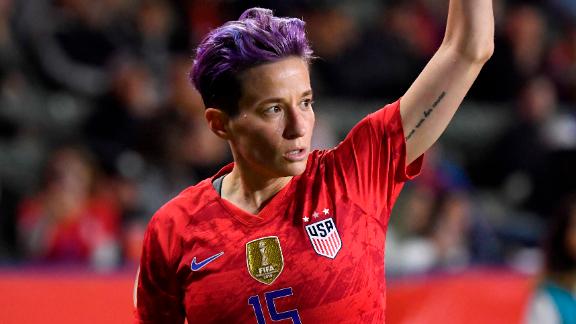 Now playing
01:03
Megan Rapinoe condemns US Capitol rioters as 'White supremacist mob'
Now playing
03:16
Who are the most improved teams in European football?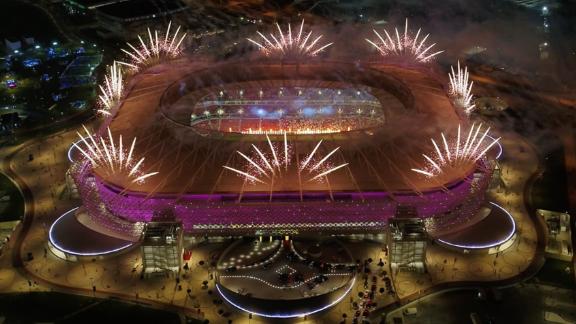 Now playing
02:18
Ahmad Bin Ali Stadium: Qatar 2022's newest arena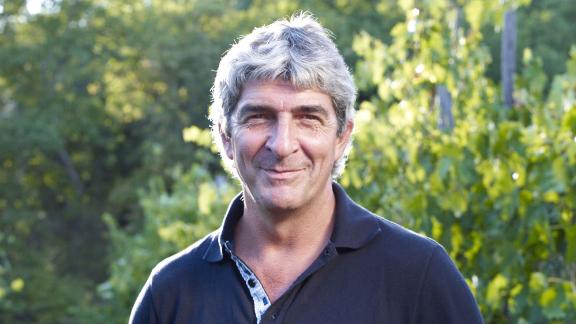 Now playing
03:06
Paolo Rossi: 1982 World Cup hero for Italy dies at age 64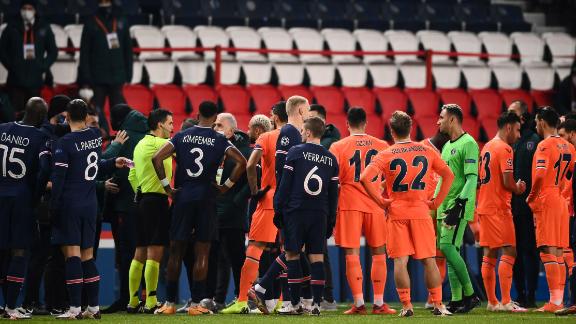 Now playing
03:28
PSG vs Istanbul Basaksehir: Teams walk off pitch following alleged racist incident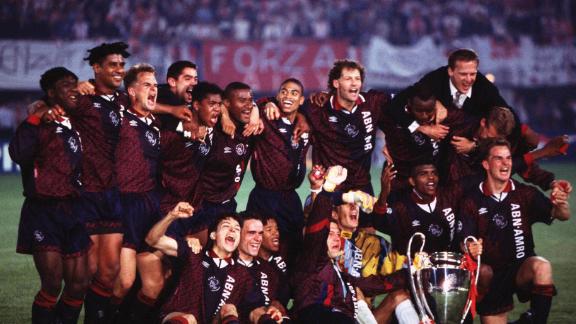 Now playing
02:56
Ajax All-access: The Past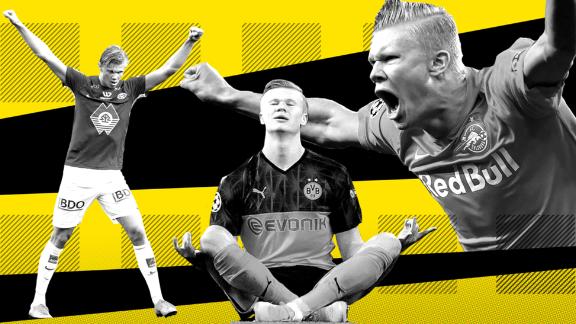 Now playin