While tech has revolutionized the phone and changed the world with computers, what's been going on with eyewear?
There have been plenty of attempts at high-tech glasses, like Google Glass or Snapchat Spectacles, but they've all focused on putting just one thing, or too many things, into a pair of glasses. And they weren't cheap – Google's smart eyewear was invitation-only and cost more than $1,000. Snapchat's Spectacles go for around $245 and are incredibly hard to find.
This latest entry in this somewhat-niche category is as sleek as it is surprising. Introducing Bose Frames – yes, the speaker and headphone company is now making sunglasses. They don't strive to do a lot of things, either, but to do one thing well: They have high-quality headphones built into the frames.
Most importantly, Bose Frames cost just $199.99 for this hybrid of sunglasses and headphones – two of the most common purchases by any consumer. I've been testing Bose Frames for about two weeks and here's how they shape up.
The design sticks with the basics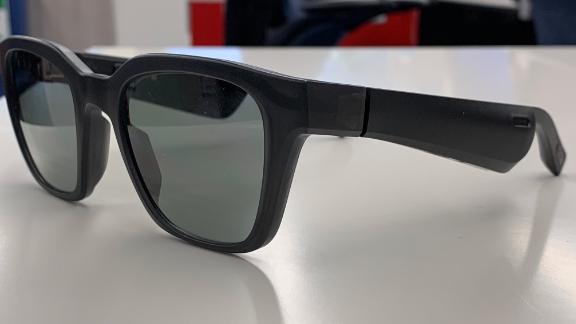 Sunglasses haven't changed too much over the years. Sure, we get wild and wacky designs, with lenses of all sizes, but there haven't been fundamental changes. Bose has stuck with the trusted and true design form for glasses.
You still get two legs or arms that extend over your ears and connect to the lenses in the front. Frames come in Rondo or Alto, the first being round and the second being rectangular with curved edges.
Any model of Bose Frames will have the same speaker, battery and connection tech packed into the frames of the sunglasses. You'll notice the legs are a bit thicker to hold the speakers and other tech needed to power them. After a few hours of wear, you likely won't notice the thicker build.
People on the street won't do a double take when they see them. Bose Frames look like your average sunglasses, and that's a good thing.
The sound is surprisingly good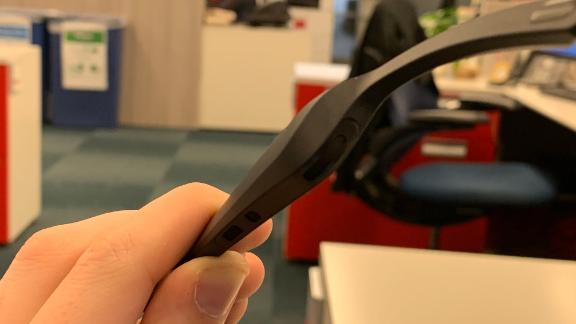 The actual sound tech is quite impressive, and it's what you'd expect from a company like Bose. The Frames don't have hidden earbuds that magically pop out to go in your ears, and there isn't any bone conduction tech. Instead, speakers face the ear on the legs of the sunglasses. Think of it is a small setup that is on par with the company's soundbars and speakers. For the most part, the sound on Bose Frames is surprisingly good.
When I'm sitting at my desk, commuting on the train or walking down the street, the volume produced is pretty enjoyable. T